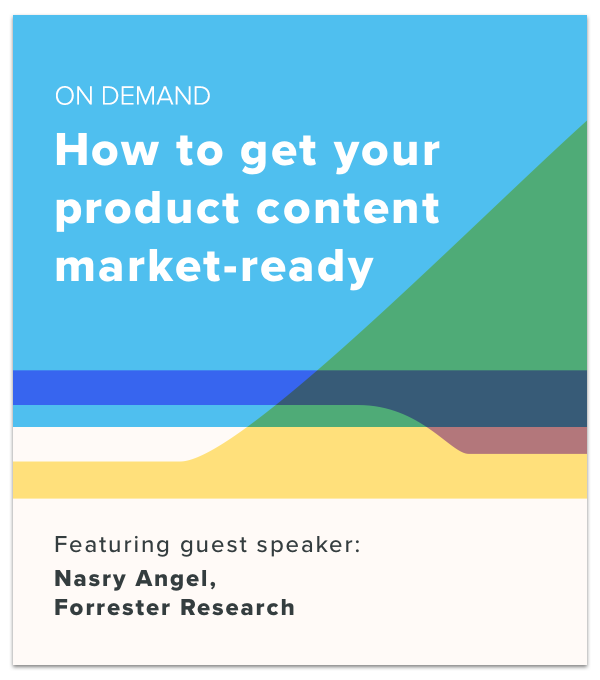 In the age of digitally-empowered customers, selling products means capturing buyers' attention with the right product content in their moment of need. But doing so is easier said than done. As a brand, you struggle to maintain trusted product content across your enterprise applications. And your business is held back by fractured and manual processes, slowing your time to market.
In this recording: Researcher Nasry Angel from Forrester Research, co-author of the latest Forrester Wave™ on PIM Solutions, will discuss how Product Content Management (PCM) platforms are positioned to tackle these challenges head-on. He will explain how PCM capabilities help manage product content, orchestrate work across parties, and syndicate product content to specific channels.
Nasry is followed by Arthur Werner, Director of Global Ecommerce Projects for Harman International, who shares best practices on how they were able to transform their product content management technology and processes to dramatically speed time to market and increase the accuracy of their content worldwide.
Presenters:
Nasry Angel, Big Data & Emerging Tech Researcher, Forrester Research
Arthur Werner, Director, Global E-commerce Projects, Harman International