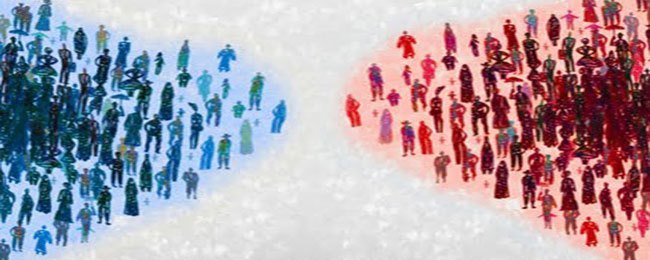 I'm writing this near the end of the official #EmberJS2019 window, which means a lot of what there is to say has already been said. As I've read through this year's posts, there are a handful of themes I see coming up over and over again:
streamlining and modularizing the framework
broadening the Ember community
landing our new build system,

Embroider
These points are each important and valuable in their own right, and I'm hopeful that the 2019 Roadmap RFC will address all of them. Many of the posts discussing them, though, brush up against something that I think merits a more explicit discussion.
Over the past couple years I've seen an increasing number of Ember folks display a mentality that divides the world into Us and Them. It manifests in social media interactions and blog posts, day-to-day chatter in the Ember Discord server, and even the way we frame meetup and conference talks. I think it's driven by a desire to see Ember succeed and to convince other people that they should like this thing as much as we do, but it ultimately does everyone involved a disservice.