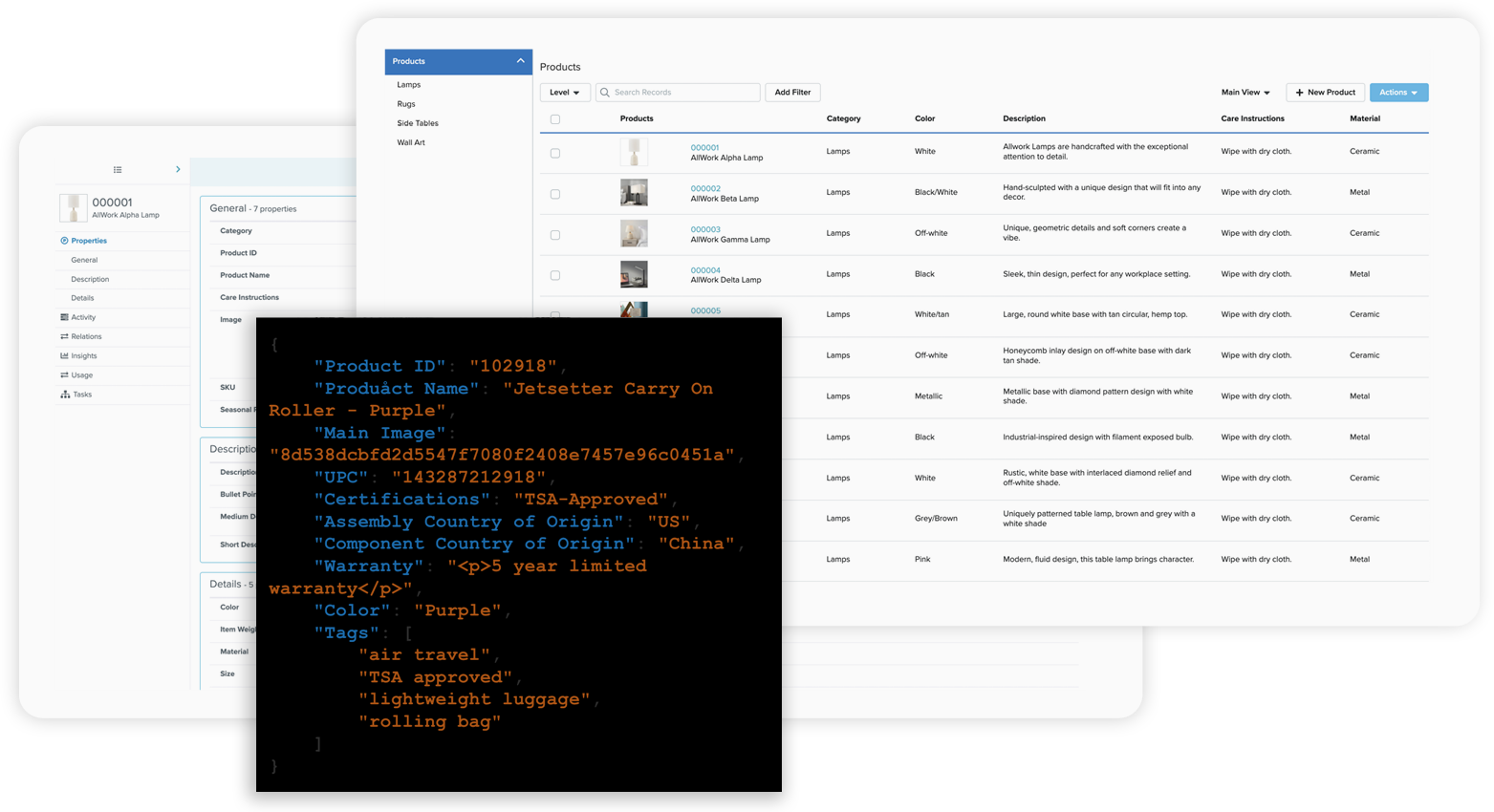 PXM Plays Well With Others
Salsify's broadly extensible PXM platform seamlessly integrates with the rest of your tech stack. Built on REST and GraphQL APIs, Salsify's PXM platform can programmatically ingest and export content to and from other product content databases in your ecosystem.
These include enterprise resource planning (ERP), master data management (MDM), and product lifecycle management (PLM) systems — as well as other product information management (PIM) solutions that don't offer integrated syndication solutions.