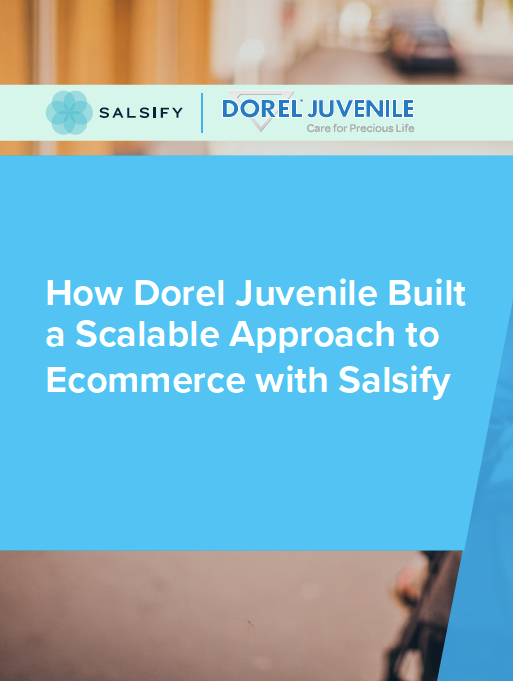 "We built a new process for creating the assets needed to launch a product to a brand website as quickly as possible" - Nora Duclos, Global Ecommerce Digital Technology Manager, Dorel Juvenile
With a diverse set of globally known brands including Safety 1st, Maxi-Cosi, and Cosco, Dorel Juvenile needed a faster way to power its global network of brand sites with accurate product content, arm its salesforce with the latest digital assets and meet the ever-changing information requirements of retailers like Walmart, eBay, and Amazon.
Learn more about the step-by-step approach that led the Dorel Juvenile team to a more streamlined go-to-market approach to ecommerce:
Consolidate existing product content into a reliable, flexible platform that is accessible to stakeholders across the right departments.

Syndicate product content to all retailers. Dorel Juvenile uses Salsify's Readiness Reports to confirm the product data is ready to fit each retailer's specifications before sending.

Empower sales teams with product catalogs. Dorel Juvenile automatically populates specific interactive product catalogs so sales teams have access to the latest product information and images based on a centralized record using Salsify's Digital Catalog feature.