Sail on to success: how a cloud-based data repository can save millions and protect your brand integrity during new product launches
Sarah Spencer | February 11, 2014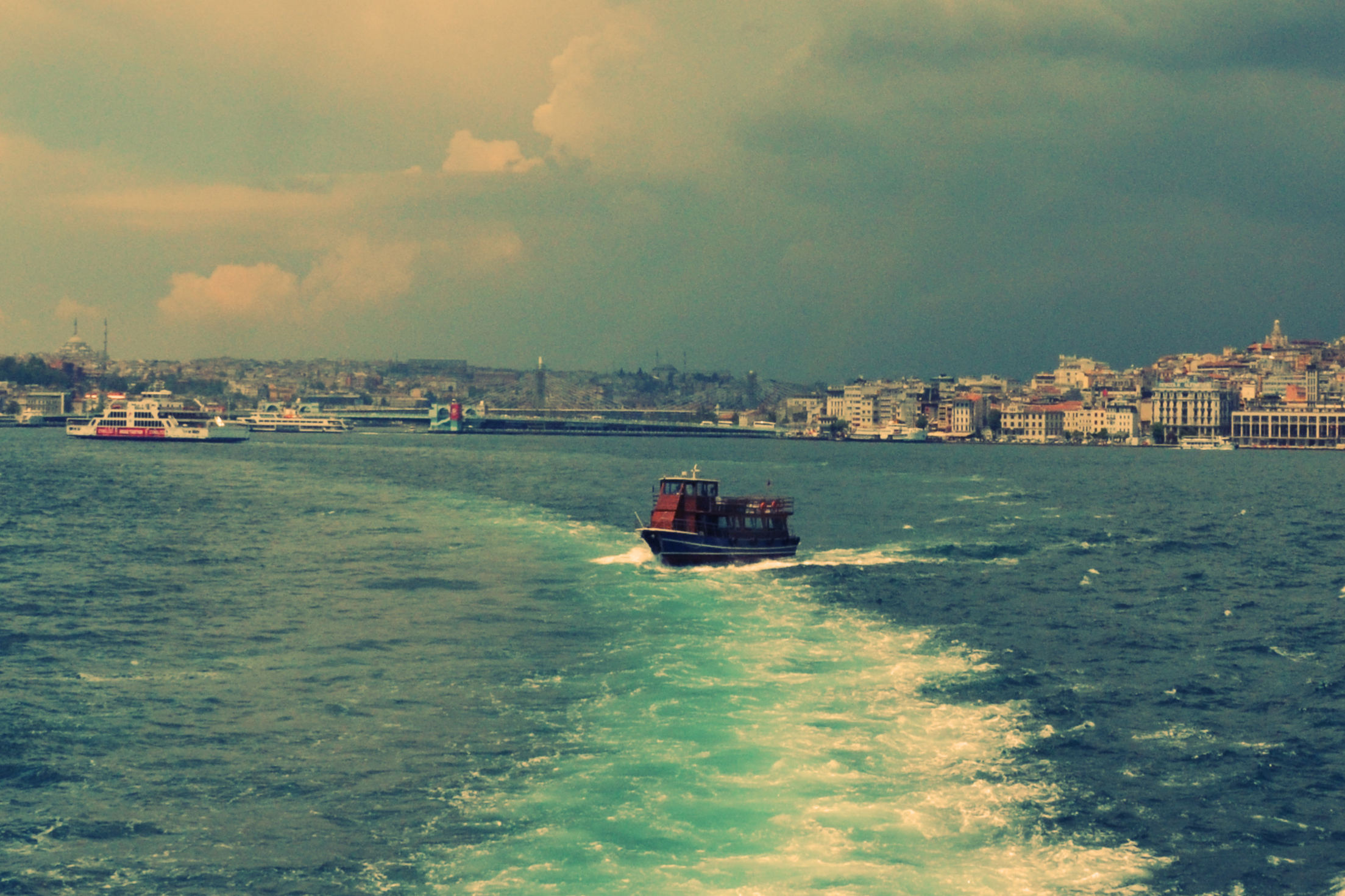 We understand - finding the best e-commerce software solution for your company is a daunting task. Two weeks ago, we created an infographic to help you "decode" the technical ecosystem of e-commerce solutions. This week, we've enlisted the help of Sarah Spencer, the founder of CDE Associates, to give our readers tips about finding the best e-commerce solution for their needs - all rooted in Sarah's 20 years of experience in the design and marketing industry.
Sarah recently finished work for a prestige skin care company and now consults with small and medium-sized businesses in the consumer packaged goods industry. She can be contacted at: ss@cdeassociates.com.
Here's the truth about new product launches: Siloed data endangers your brand in the marketplace with faulty or outdated ads and sales information.
Incorrect packaging artwork going to market costs tens of thousands of dollars — millions when you factor in the liability of consumer goods packaging. Missing data necessary for retailers to stock your product on their shelves means they will buy a competitor's product instead.
Those mistakes and misses lead to diluted or confusing messages to the customer, high-costs to reprint and restock products, and weaken your brand against the competition. And ultimately, if your products don't launch on time, you stand to lose millions in cancelled sales and missed opportunities.
As a professional in the consumer packaged goods industry, I can tell you from experience that this is not uncommon. In fact, even the most seasoned company struggles with these problems.
Does this sound familiar? Can you see all of your hard work and profits leaking out the side like a gash in the Titanic? If so, it's time to put down the violin and do something.
Step 1: Survey How Well Your Company Is Equipped with its Current Tools
First, ask yourself if you have a central repository for the information your company generates. Does it track conversations and contain all the information to support a product launch? This includes marketing copy, ingredients listings, fill weights, finished-package weights and measurements to name just a few.
If not, where is all the data being logged from the brand management, research and development, and packaging development teams? How about the conversations between two departments — or between two people — that affect the entire launch? If the answers to these questions include the words "Excel" or "email," you'd better lower the lifeboats.
Fortunately, your story does not have to end like Molly Brown's. In fact, there are many products and professionals out there to help.
The truth is that there is a solution for you regardless of the size of your company. You may be a start-up wanting to work more efficiently, or a meduim-sized company looking to one day sell to the highest bidder, or a large corporation needing to minimize liability.
In all cases, a cloud-based solution that tracks progress and holds the latest information should be the goal of every product company wanting to be profitable. If your company is spending less time and resources hunting down information each time a product launches, it will eliminate the risk of expensive missed deadlines and cut other costs tremendously.
Step 2: Determine the Size and Current Needs of Your Company
The right solution hinges on your company's size and it's current pain points, as well as how much money you have to invest.
At one end of the spectrum is the start-up. Your team is in one room over-hearing conversations and communicating by osmosis. You may think you don't need a cloud-location for information—you are communicating over cube walls after all—but consider what happens when you get a big order and need to move fast. The planning team is yelling for artwork, but no one can locate the latest ingredients and the chemist is in Tahiti on her honeymoon.
Then there's the medium-sized company. You have been in business for years and you have a proven formula. Product launches go off without too many hitches and you are generally happy with your growth. Yes, you have spent money to reprint boxes; Yes, you have lost a couple opportunities with major retailers, but they'll be back. You feel profitable and everyone is getting paid. That's seems good until Mr. Big comes along and wants to buy you. Great news! But what are you actually worth when you shelled out $500,000 last year to correct printing mistakes and a pivotal reatiler passed you up for a competitor because you couldn't deliver all the assets on time? Think about that.
At the top of the earnings ladder is the corporation. You are up there looking down at this company you built or bought. (If you built it, you recognize the two previous paragraphs. If you bought it, re-read the two previous paragraphs.) There are a lot of holes now in this ocean liner of yours, which one will you tend to first?
In all cases, I propose fixing the information hole first. As stated above, millions of dollars are spent every year fixing mistakes that are not the fault of one person or one department and the most valuable asset--the brand itself--is put in jeopardy because the message in the marketplace is muddy.
These mistakes derive from cobbled-together communications in emails and product information stored on countless Excel documents. If these mistakes get out into the marketplace, they could misrepresent or create liability for your brand - and product launches could be further delayed.
Step 3: Research Solutions That Align With Your Goals, Or Create a Custom Solution
Here's the good news: The solutions are within your grasp. You no longer have to spend millions of dollars to get programs up and running or hire huge teams of consultants to train your employees. Yes, there is expense, and yes there is some learning, but considering what you can lose every year—or are actually losing right now--it's worth it.
Without a doubt, a proper cloud-based data repository is a good business investment.
The best option for value and continued growth is to invest in a custom designed program that aligns with your business model and product development protocols. It may sound more expensive that it actually is. With the likelihood that your problems are not unusual — and the development of platforms with plug-in modules — you can have a custom system built and installed that may pay for itself in a couple of years. If your company's plan is to still be in business in five years, doesn't this sound like a good investment?
If custom is an overwhelming option or it is just not financially feasible, there are a few programs on the market that offer data tracking and asset storing. BaseCamp and Jira are both great tools used by companies to get and stay organized. Both offer project management capabilities and storage capacity.
BaseCamp is excellent for a smaller company or one with fewer product launches than the big guys. Its elegant design and intuitive navigation will appeal to the teams and its powerful features allow project managers to keep everything moving.
Jira is a heavy hitter for more complex launches. It can handle just about any need for collection, tracking and management. What Jira's interface lacks in a pretty face, it makes up for it in ability. Jira is a tracker to capture and organize projects (product launches), determine workflow, and follow team activity. There is ability to upload files associated with each project as well.
Every consumer product company should also be invested in a digital asset management system. There are myriad options out there and research will reveal what works best for you.
Conclusion
By now it should be clear why every consumer product company needs a cloud-based repository for information relating to every launch. The loss or inaccuracy of such data, especially in the face of tight deadlines and liability, will lead to significant financial losses either now or later.
So unless driving a boat with big holes in it is part of your business plan, it is time to capture your product launch asses in one, central place and sail on to success.