3 Reasons Why Product Content Exchange Should Be Your #1 Priority
Steve Johnston | May 6, 2014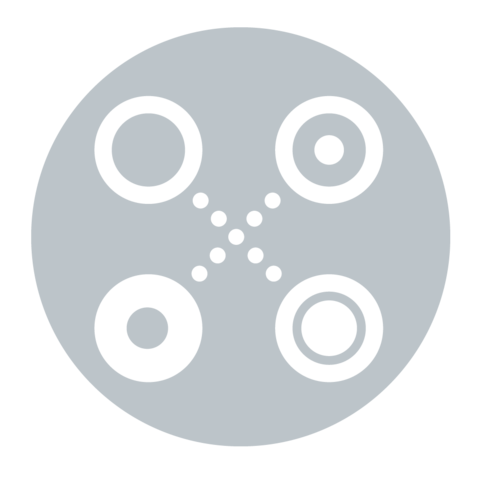 As e-retailers plan their investment strategies and focus on mobile, personalization, omnichannel, etc., the retail community is putting the cart before the horse. These initiatives are certainly important, but fundamentally they are pursuing these initiatives at the expense of the more basic problem that, if addressed, can accelerate all those other priorities. That fundamental problem is product content exchange.
We compiled three macro-trends that are influencing this changing landscape in retail, and show how addressing communication between suppliers and retailers is critical to retail success.
Macro Trend 1: Higher expectations from consumers
Any customer experience that delights a shopper will over time, become just plain vanilla ice cream. For example, high-resolution, zoom-friendly images were once considered an innovation; now they are just another basic requirement. To meet these heightening expectations, retailers need to have:
More robust search, browse and filtering that allows them to easily find products by characteristics that matter to them.
Accurate, detailed product content and copy on product detail pages.
Images that are sized appropriately for mobile and web, video, and more.
Retailers, with the support of their suppliers, constantly need to meet these higher expectations, or in keeping with the metaphor, create the next chocolate fudge sundae. And when the chocolate fudge sundae becomes commonplace, they need to create a banana split. And on, and on...and on.
Why supplier/retailer collaboration is critical
Because much of this content comes from suppliers, there needs to be a frictionless exchange of content to retailers in order to provide the best shopping experience. The problem is that the current process of delivering and receiving the dreaded item setup spreadsheet is becoming unsustainable. With more and more content being exchanged, and deeper category specific attributes, it is increasingly difficult to capture all this information in an item setup spreadsheet. Moreover, it is basically impossible to get these new attributes for old products in new web initiatives. Many retailers are now even creating category-specific spreadsheets. How are suppliers expected to keep up with all these requirements for every one of their retail partners?
Bottom Line: The flow of information between suppliers and retailers directly influences the customer experience
Macro Trend 2: Unique, branded content
E-commerce retailers focus heavily on customizing content for their target audience. For example, compare any product on newegg.com with the exact same product on bestbuy.com or amazon.com and you will see a very different presentations of content (newegg.com catering more to the technical enthusiasts). Merchandisers need time to do this effectively. As such, merchandisers can't afford to get stuck in the weeds organizing commodity content that will show up on every retailer's product pages. This content is very necessary, but doesn't help retailers create their desired customer experience.
Why supplier/retailer collaboration is critical
This is a big challenge for retailers with big assortments. Inevitably, the commodity content is getting pushed upstream to the suppliers to author and deliver so the retail community can focus on unique content. Suppliers are generally not prepared to handle this transition. Even more sophisticated suppliers, and suppliers that have dedicated PIM resources, struggle with their ability to keep up with requests for new attributes and changing item setup formats.
Bottom Line: Though farther removed from the shopping experience, suppliers are equally important in making a successful customer experience.
Macro Trend 3: Omnichannel is driving demand for more of this information, in different forms
The retail days of old required only basic information such as UPC, case weight, etc., when onboarding a product. The GDSN standard emerged in many verticals from GS1 to help exchange this primarily logistics-related content. When e-commerce came on the scene, retailers needed more descriptive attributes, copy and images. This prompted the rise of spreadsheets, and sharing images on shared folders like Dropbox.
But now organizations are launching digital initiatives that rely heavily on product content with new form factors - mobile apps, in-store integrations, adapting to new channels like Pinterest, etc. Each initiative adds even more weight to the process, and thus more friction to product content exchange.
Why supplier/retailer collaboration is critical
We end up in the same place as Macro Trend 1. Requirements to serve up a great customer experience, rooted in product content, are expanding, but the tools to facilitate this exchange remain the same. Something will eventually have to give, and we don't see customer expectations being the side to compromise. Suppliers and retailers alike are being forced to invest in improvements to exchanging and serving up rich product content.
Bottom Line: Engaging with the supplier community to create a seamless flow of product content exchange.
Looking Ahead
Left unaddressed, the challenges associated with exchanging product content will continue to hinder both sides of the supply chain. Supplier's will be unable to get products to market faster or support their retailers with quality content. Retailers, on the other side, will be unable to expand their assortments or make the most of their current catalog, and ultimately will not be able to deliver the shopping experience that consumers demand
So, are mobile, personalization, and other initiatives important? Of course they are! The retail community is working really hard to keep up with the changing landscape. But the challenge can be broken down further. Only by focusing on a seamless exchange of product information between suppliers and retailers can the more consumer facing priorities be leveraged.
In order to get a sense of where your organization stands, we recommend you watch the recording of our recent Smarter Merchandising Webinar - Seamless Item Setup and complete the self-diagnostic.