Salsify Stellar Shopping Salute: Reformation & Extended Attributes
Glori Blatt | November 6, 2014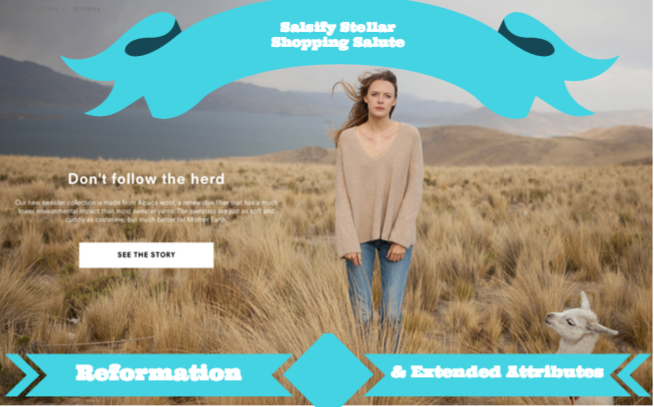 Our second Salsify Stellar Shopping Salute is dedicated to Reformation for their excellent use of highly detailed product information, which is a crucial step to facilitating a better shopping experience for consumers. Highlighting effective examples of this strategy is important in its own right, but it will become even more so as retailers and suppliers begin to utilize GS1's voluntary extended attributes guidelines. Reformation is a shining example of how transparency, honesty, and product information can be used to optimize profits and inspire customer loyalty and for that, Salsify salutes you!

Leading the Charge for Corporate Transparency
Founded in 2009 by Yael Aflalo, Reformation has become synonymous with conscious consumption, thanks to their commitment to using sustainable or deadstock fabrics, and designing, manufacturing, and selling their products from a single LA factory. An important part of the company's branding is staying committed to offering consumers visibility into their entire process, for instance, informing consumers where fabrics come from and how they're made.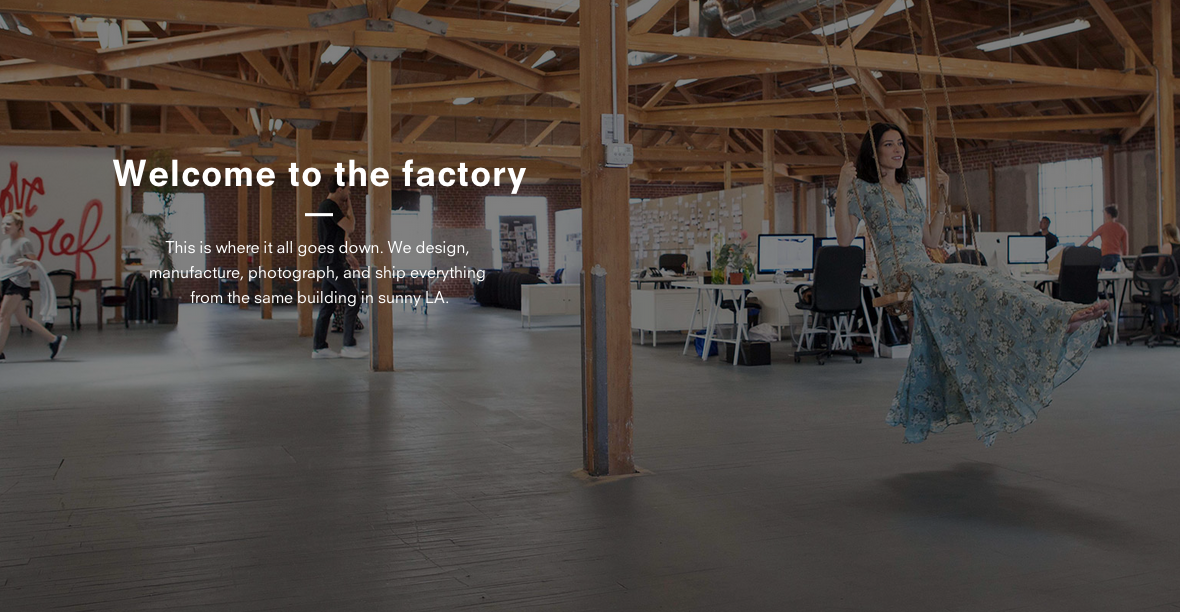 Reformation has quickly cultivated a high growth, loyal customer base that includes celebrities like Taylor Swift and influential fashion bloggers like Leandra Medine (otherwise known as The Man Repeller) and they've received consistent media recognition for their positive impact in the fashion industry. In addition to being sold on their own "direct to consumer site" The Reformation has collaborated on limited edition collections for mega retailers including Shopbop, Revolve Clothing, Urban Outfitters, and Nasty Gal.
High Marks for Superior Product information
It's not only the fact that Reformation manages to include a wealth of product information for each item of apparel, but also the fluidity with which it's provided, that makes it a triumph. Reformation's sharp design, socially conscientious production, and savvy marketing campaigns all contribute to the brand's success, but it is their abundance of product information and high quality images that truly differentiates Reformation from any other brand, sustainable or otherwise, on the market today.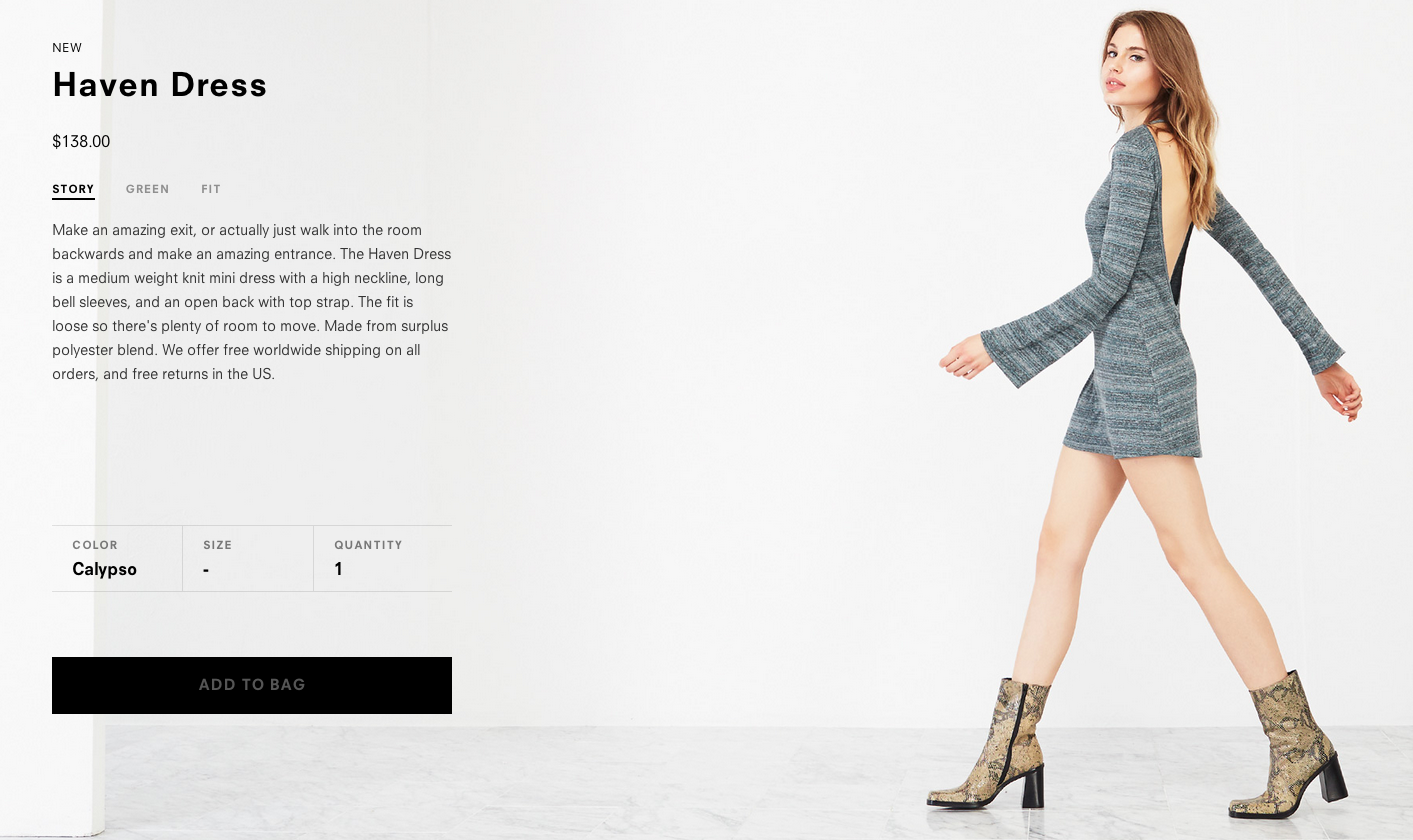 Extended Attributes Are Coming
No one really jumps for joy at the thought of 'data standards' but the goal of GS1's extended attribute guidelines are actually attempting to encourage suppliers and retailers to provide consumers with product information that looks like Reformation's, and that's good for everyone. The fact is, without even trying, each product on Reformation already includes nearly every applicable extended attribute in GS1's guidelines.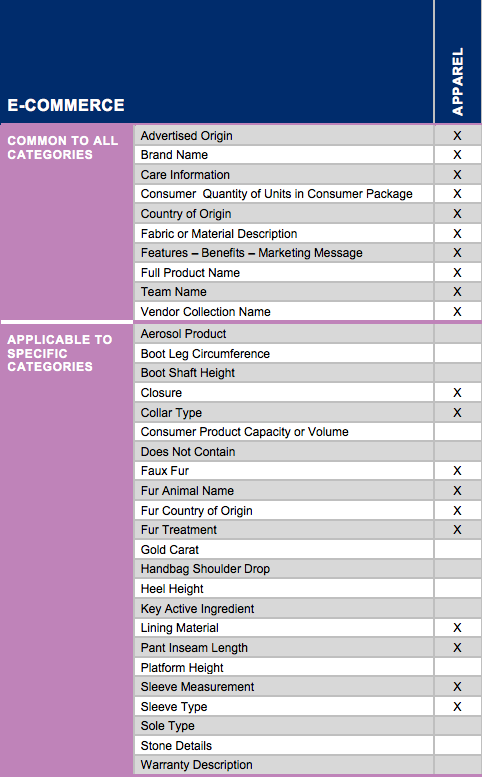 The list of attributes GS1 has deemed important for ecommerce success is sizable, but it's all information that's easily accessible when shopping in a brick and mortar store, either through tactile exploration (touch, site, fit) or a sales associate (care information, features/benefits.) which is why it's necessary for retailers to provide them for online shoppers.
The Takeaways
The beauty of retail is that successful strategies are only deemed so if they provide profit. Reformation's continued success and growth in their fifth year can therefore be considered proof of consumer's desire for detailed product information to guide their online shopping experience, and that only reinforces the important part extended attributes play in the quest to provide consumers with the ultimate ecommerce experience. Keep up the good work, Reformation!