Takeaway: Johnson & Johnson's Faisal Rangwala built the case for digital content at his organization and found that by establishing best practices and implementing technology to manage product content, his organization was able to improve its digital shelf strategy.
Johnson & Johnson's Faisal Rangwala shared the sophisticated thinking that lies behind his company's product information strategy during our Driving Sales in a Digital World webinar earlier this week. You can get the event recording, or read some of our favorite takeaways from the event below.
Making the case for digital
In an era where 81% of shoppers research online before they purchase in store, Faisal's team saw the importance of building a best in class ecommerce experience across the entire Johnson & Johnson portfolio. That customer experience had to be built on a foundation of strong product content.
"The product detail page is arguable the most important page in all of ecommerce," Faisal said. "This is where consumers are coming and interacting with all of our product and brand content, doing all their research, looking at ratings and reviews, looking at video content."


In fact, eMarketer reported that 86% of US digital shoppers are unlikely to buy again from a brand when the product content is inaccurate. Faisal's team set the goal of providing accurate content, that would also engage consumers and increase interaction and trust, wherever they might discover the Johnson & Johnson brand.

Moving to a single source of truth for content

Faisal's team had to develop one product content process that could applies across 25 Johnson & Johnson brands and more than 100 brand managers. They use an internal branded PIM solution to put together product information from a variety of sources through a variety of systems of records and hundreds of brand managers.
Faisal 's team thinks about product information across 4 categories:

Master data - UPC codes, weights, dimensions, etc.
Product descriptions - All content that's written and optimized for ecommerce including long bullets, short bullets, long descriptions, shorts description.
Labeling information - Usage instructions, ingredients and any legal notices.
Product imagery
"Our PIM was a starting point to create content across our 1200 products in the US. But we knew it wasn't going to necessarily meet the requirements of every single retailer to a T," said Faisal.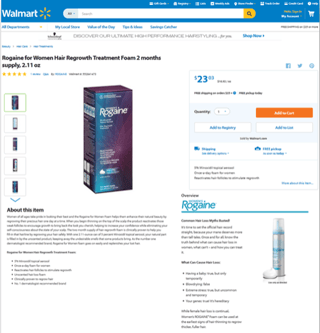 The next step, was to establish that product content was to get data to all of the retailers that Johnson & Johnson works with, including Walmart, Target, CVS and Walgreens.
"That's where Salsify comes in," said Faisal. "What Salsify helps us do is take that source of truth and actually adapt it and convert it into the retailer's specific specs. They're helping us to transform that product information and simplify how we're setting up our products and product movement across all of our different retailer websites. This capability is helping to decrease the amount of operations and manual labour that was happening."
Driving better brand experiences
With a source of truth and our technology in place to manage retailer partnerships, Faisal's team was able to draw operational efficiencies across the sales, IT and business departments.
"When you look at the digital shelf as a whole all of these things are working with each other: the content, the capabilities, the tools, they're all helping to drive that best in class product and brand experience that we're trying to showcase.