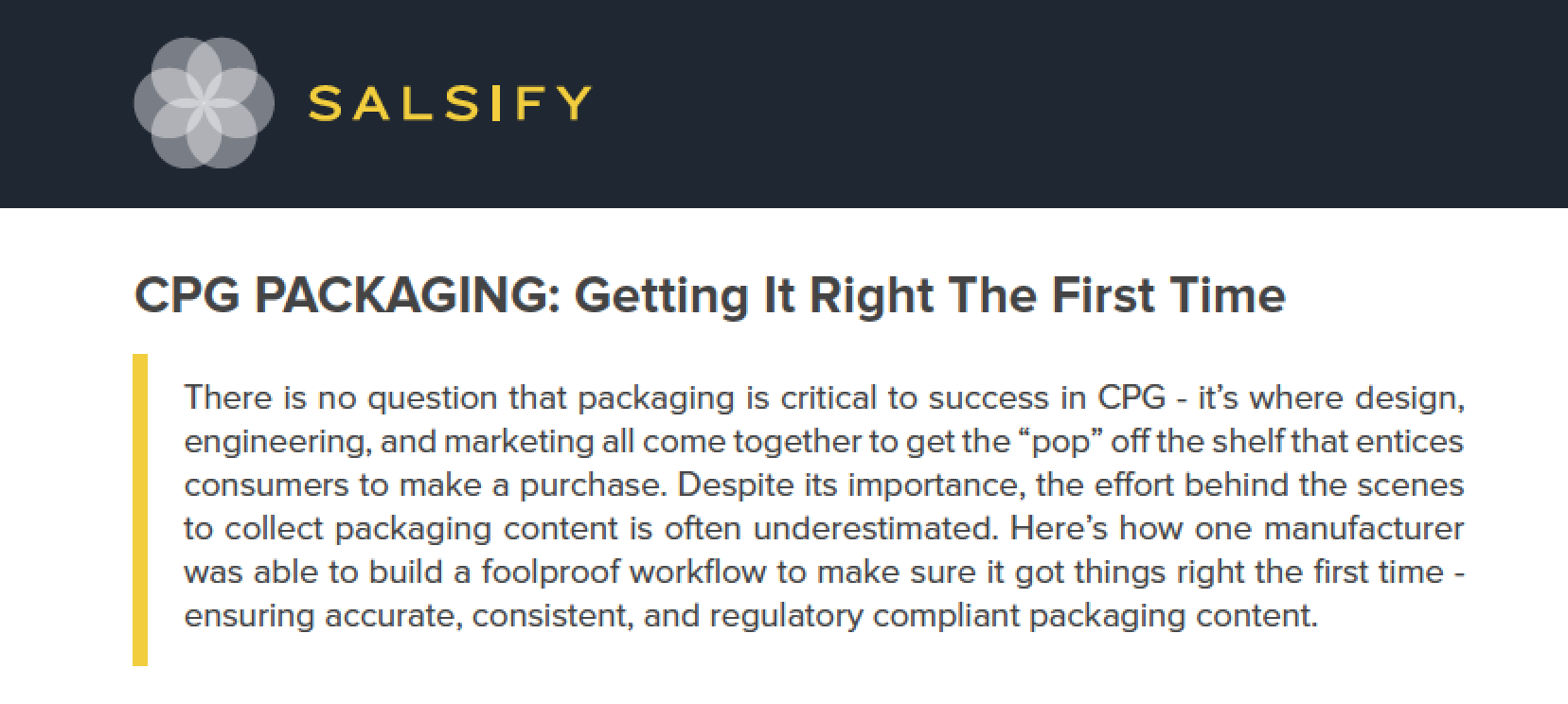 Whether a new product is trying to catch eyes on the shelf or someone is trying to look sharp for his or her upcoming job interview, first impressions matter. And that is why packaging counts. It's generally an uphill battle asking for a job while wearing flip flops and a five o'clock shadow. Similarly, it's hard to entice a consumer to purchase a product when the box it comes in doesn't look great.
Great packaging is the result of creative, marketing, R&D, regulatory, and other teams working in collaboration during new product development and introduction, and the challenge we find CPG companies most often addressing is simply getting packaging content correct on a consistent basis. Coordinating numerous teams, each with different departmental goals, to create, review, and approve information is a complex task that is often overlooked.
Salsify, at its heart, is a tool that solves these coordination challenges. It is always great to be able to share the successes of our customers (even if we can't name names!) and capture Salsify in action through a case study.
Here's how a packaging manager for a CPG manufacturer was able to use Salsify to get things right the first time.