Why A Technically Superior Shopping Experience Couldn't Save Piperlime
Glori Blatt | January 28, 2015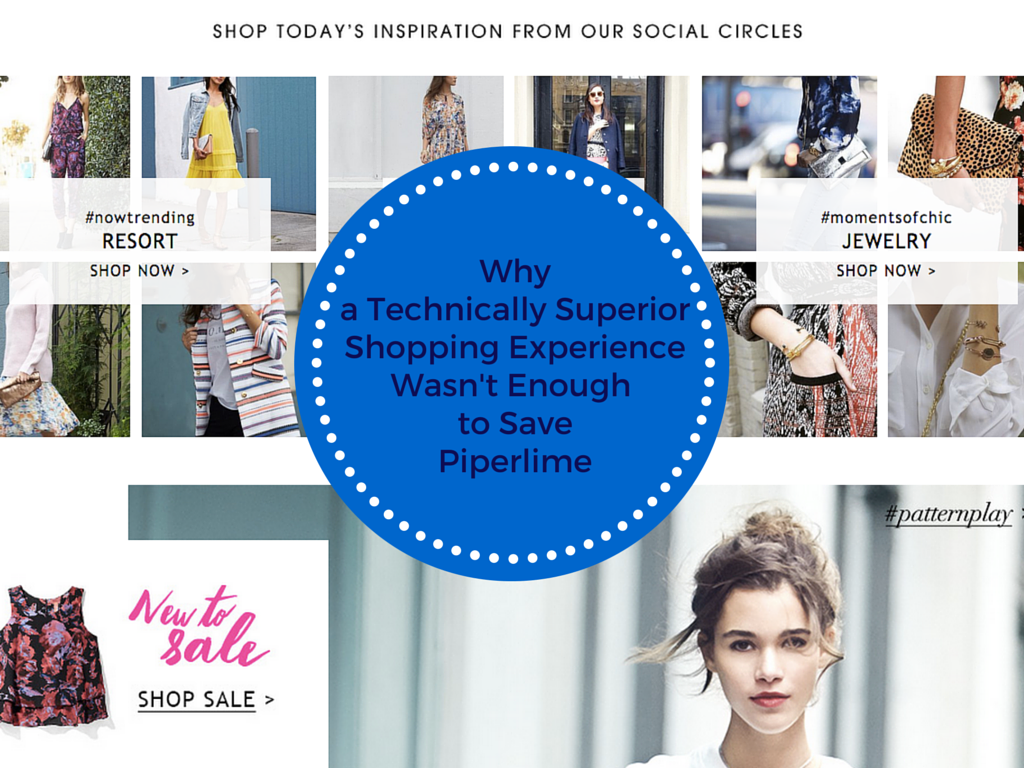 Last week Gap, Inc. announced they would be shuttering Piperlime, their contemporary apparel and accessory ecommerce website that has a single brick and mortar location in Manhattan, in order to focus on the other five brands in their portfolio which include Gap, Old Navy, Banana Republic, Athleta and Intermix.
Like Gap Inc's other ecommerce operations, the Piperlime website boasted some truly outstanding features: excellent search and navigation, extensive product attributes, consumer reviews, and high-quality images. Unfortunately for Piperlime, wooing contemporary consumers requires more than an excellent shopping experience; it's equally important for brands and retailers to connect with shoppers in a meaningful, personal way.
Piperlime's demise presents a unique opportunity to learn what can make or break an ecommerce site by noting the phenomenal features that facilitated an excellent shopping experience as well as the shortcomings that prevented consumers from connecting with the brand and ultimately caused the site's downfall.
How Piperlime Exceeds Expectations
Let's give credit where credit is due; Piperlime is an enjoyable website to peruse. A huge part of that is due to their superior search and navigation. An organized categorization of products separated by style, size, brand, color, and price makes it easy to create a self-curated selection. In other words, a shopper searching for a Black Moto Jacket in a size 4 between $30-$100 can easily see all options with a few clicks of the mouse.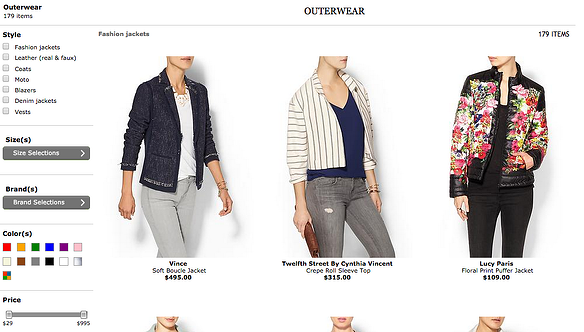 Search and Navigation is something many retail websites struggle with, partially because industry-wide standards dictating what attributes suppliers and retailers should include with their products are just starting to be standardized within the industry. The fewer attributes associated with a product, the less detailed the search and navigation and vice versa, which means that websites like Piperlime that provide excellent search and navigation must also provide extensive attributes to support it.
Piperlime provides detailed attributes for each product, which informs search and supports the product's categorization. Each item's accompanying product information includes the standard attributes like materials, care, and brand information as well as extended attributes like the shape of a shirt's neckline, the closures used, and fit information that denotes both the measurements of the model and the size of the item she's wearing in the photo.
Let's keep in mind that "Product information" isn't limited to a product's attributes; any ancillary information that helps fuel consumers purchase decisions qualifies. Piperlime has beautiful images and onsite product reviews, both of which are crucial. Another place Piperlime shines is their use of influencers; members of the fashion community like Olivia Palermo and Rachel Zoe curate on site "picks" which Piperlime marks with a virtual stamp indicating their approval. Social sharing is another place where Piperlime excels: Shoppers are encouraged to use the hashtag #momentsofchic in order to be featured on their site, which increases engagement and provides organic promotion.
How Piperlime Falls Short
Obviously Piperlime's excellent shopping experience wasn't enough, or Gap Inc. wouldn't be shutting the site down, so what exactly caused this disconnect between website quality and successful conversion? Ultimately the website's lack of brand story, along with their inability to pinpoint their target customer, that prevented Piperlime from achieving greatness.
One of the easiest ways to imbue a brand with personality is through product descriptions, and Piperlime doesn't have any. Creating a "voice" via product descriptions can bring a website to life. While Piperlime offers detailed product attributes, denoting details via bullet point only offers shoppers information on what a product is, while product descriptions offer a brand or retailer the opportunity to tell shoppers why they should buy it. Conversion is often won and lost in the product descriptions; tone and verbiage is a key opportunity to connect with a target audience.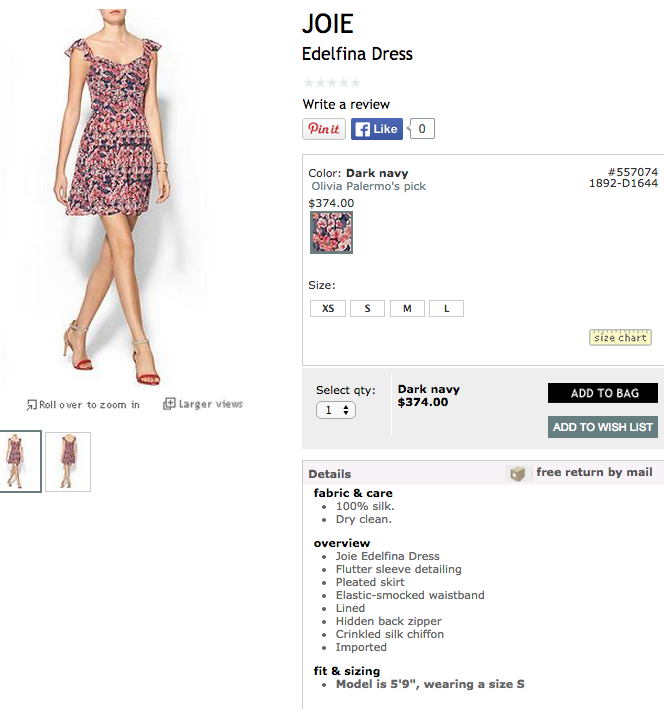 Piperlime missed another opportunity to express their point of view and target a specific segment of consumers with their assortment. A well-curated collection of items can create a brand story even more effectively than product descriptions, but the assortment at Piperlime lacks cohesion. The merchandising on-site is visually appealing, but it's difficult to detect any sort of common thread that would indicate who Piperlime's primary customer is. An $89 dollar dress from UK's high street fashion brand Glamorous looks beautiful yet misplaced next to a $410 dollar dress from Cynthia Rowley. Sandals by Report Signature and Lucky Brand that retail for $89 and $69 respectively seem completely at odds with the $450 heels from Vince and Sigerson Morrison. It's even more confusing when you consider that Gap Inc. also owns Intermix, a boutique chain that sells many of the same pricey contemporary retailers as Piperlime.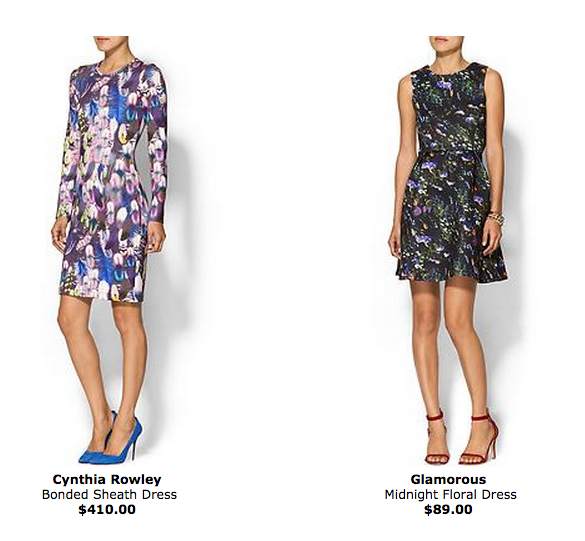 Last year Piperlime launched an eponymous in house label, another misfire. Once again, a lack of cohesive brand vision and point of view is a major issue: in order for a retailer to successfully cultivate an in-house brand it's imperative to give consumer something to connect to - a voice, a vision, a personality. Without that, shoppers were given little incentive to purchase items from the Piperlime Collection when they could just as easily buy something from a more established brand onsite. This seems especially true for the Piperlime Collection because the majority of the collection is composed of items of apparel that is on trend and visually appealing but not particularly unique.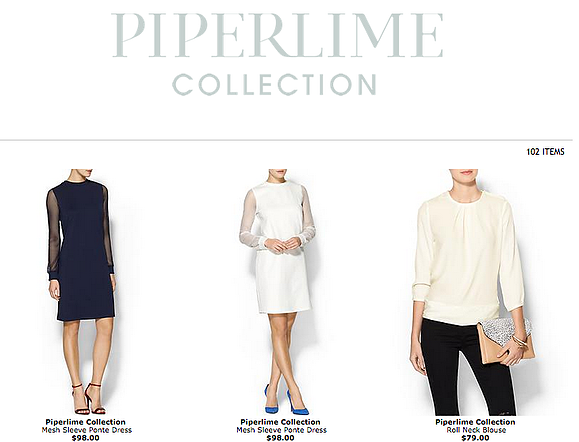 The Takeaways
All things told, the important lesson retailers and brands can learn from Piperlime is that modern consumers demand more than a visually appealing, easy to navigate website. Contemporary omnichannel commerce has upped the ante: consumers have more choices than ever available at the click of a button, and ultimately their purchase decisions are often motivated by their emotional and intellectual connection to the brands they purchase and the retailers that sell them. All the money in the world, or at least the 16 billion dollars Gap Inc. makes annually, wasn't enough to make up for the Piperlime's complete lack of brand story and personality.