Quest for the Perfect Product Page: Establishing Your Voice
Glori Blatt | December 23, 2014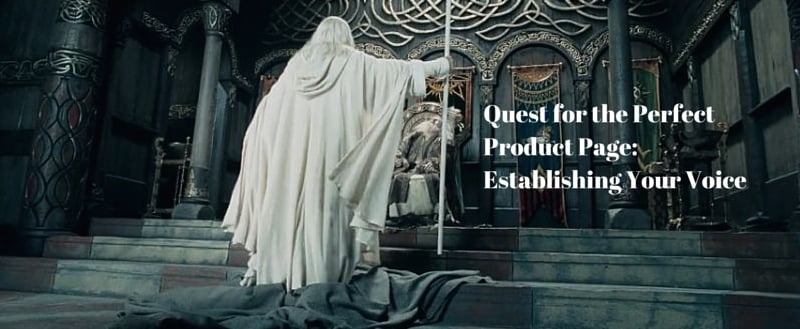 Editor's Note: This is the second installment of a three part series: The Quest for the Perfect Product Page
Welcome back my lovely readers. The first installment of our series, The Quest for the Perfect Product Page, focused on how to figure out what keywords will allow shoppers to find your products. Now we move on to the challenging process of cultivating a voice for your product descriptions and general website copy that will connect with your target consumer.
The best salespeople can meet a customer and read their body language, tone, and personality to gauge the best way to close a sale. Unfortunately, e-commerce sites don't have that ability (yet) which is why it's important to perfect the voice and tone of your website's copy
This isn't just for brands in their early stages: established brands should constantly strive to fine tune their presentation of product information to the taste of their target demographic. As a brand evolves, customers become your greatest asset: use the taste and personality of your current audience as a compass: they will help you calibrate your branding to perfection.
What is the age range and gender of your target customer?
This is fairly self-explanatory: a 55-year-old woman is going to require a much different voice than a 25-year-old male. Don't cop out by saying "our product is for everyone" - that may be true, but even the most universal products have some type of basic demographic that buys their products more than anyone else.

Example
Ski socks seem like a fairly straightforward product, but take a look at the difference in tone between Smartwool, a mainstream national brand (acquired by The Timberland Company in 2005) and Darn Tough Vermont, an independently owned apparel company based in Vermont. Though both companies are selling similar products, the tone varies dramatically because they are targeting different segments of the market.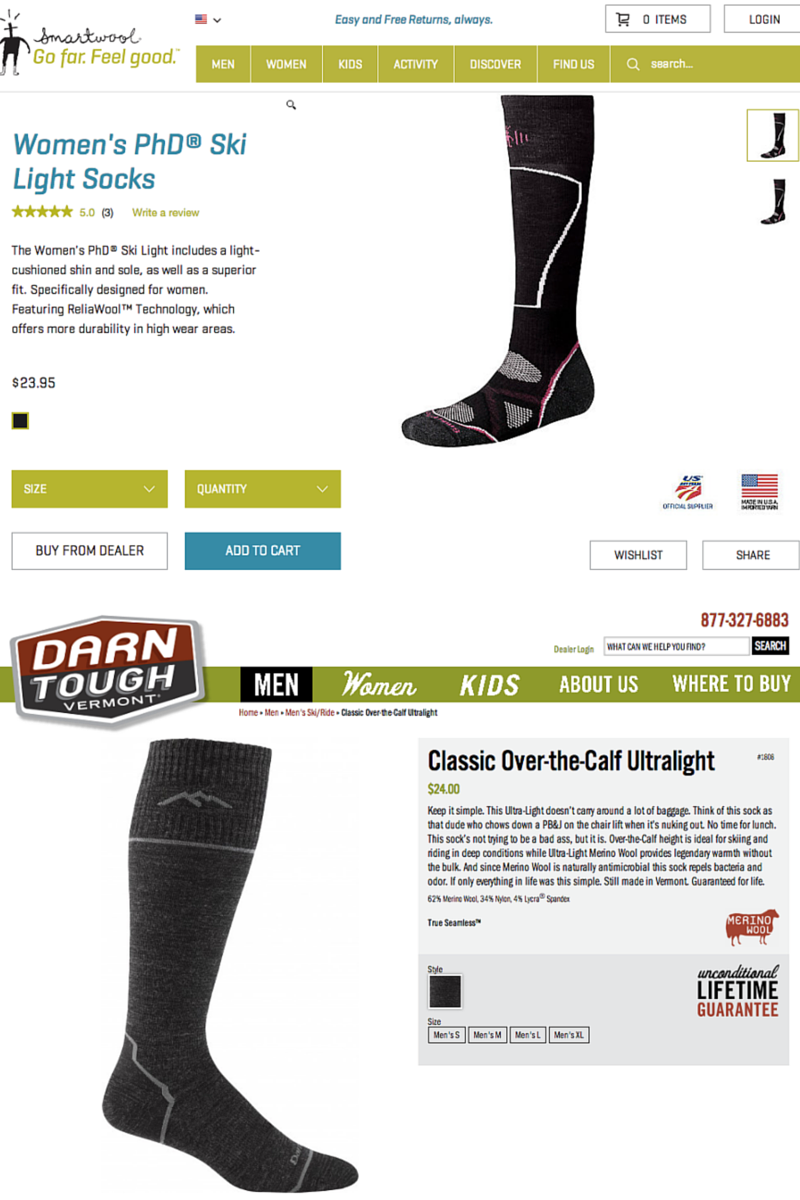 Who does your target customer primarily shop for?
Remember, just because your target customer is a 55-year-old woman doesn't mean that she's shopping for herself. Considering the recipient of your product is just as important to voice and tone as knowing who is doing the shopping. For example, a mother of two may need more encouragement to buy a product for herself than for her kids, while a 19-year-old is less likely to harbor guilt about pampering herself. The more intimately you know your customer, the easier it is to use the language and tone to convince them a product is worth buying.
Example
Uncommon Goods is an online marketplace that sells "creatively designed, high-quality merchandise at affordable prices." Thanks to the unusual merchandise, much of which is made in the USA, it's considered a great "gifting" site. This is made clear through their copy, where they start off their product description (below) by specifying who this item would be good for (a sardonic cat lover).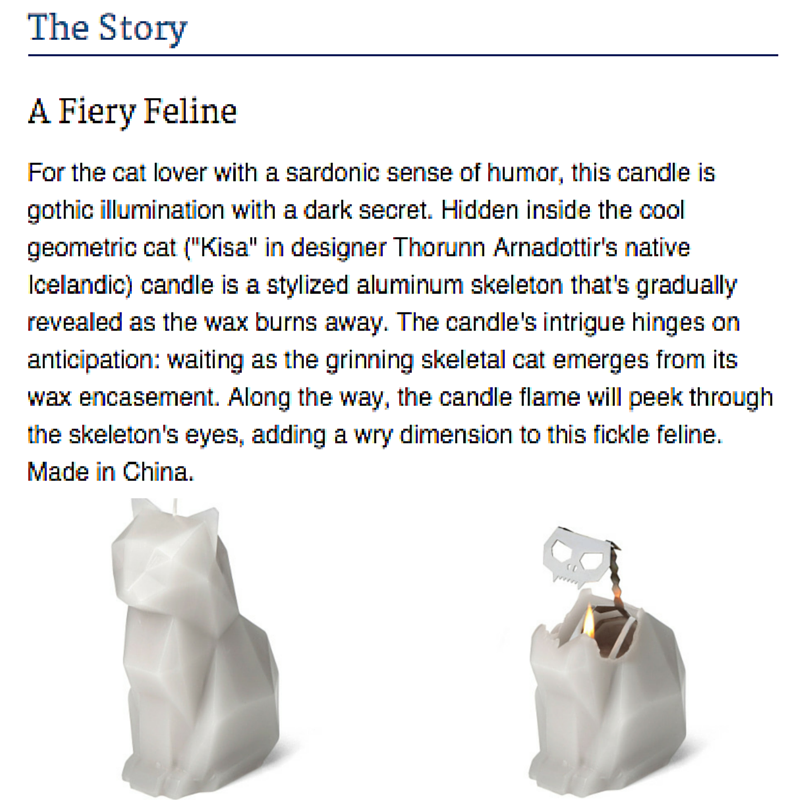 Who is your target customers' favorite TV personality?
For anyone who thinks this is irrelevant, consider this: would you sell a product to a huge fan of Oprah in the same way you'd approach a customer who absolutely adores Bill Maher? Probably not, which is why it's crucial to consider which one *your* customers hold dear.

Example
Take a look at the dramatically different style of copy used for two similar products - one pair of gloves is touchscreen sensitive, the other pair is Bluetooth enabled, but one pair was pulled from Oprah's 2014 Gift List, while the other pair can be found on ThinkGeek. While we don't have hard proof that Maher shops on ThinkGeek, it's safe to say that there is many a Maher fan who does.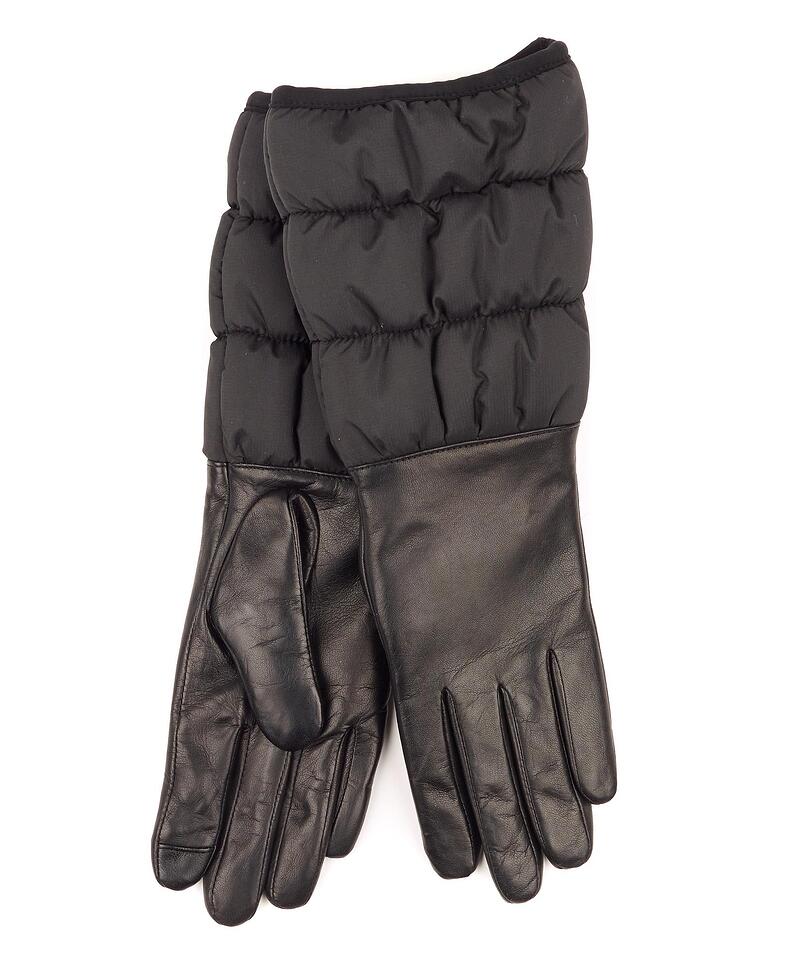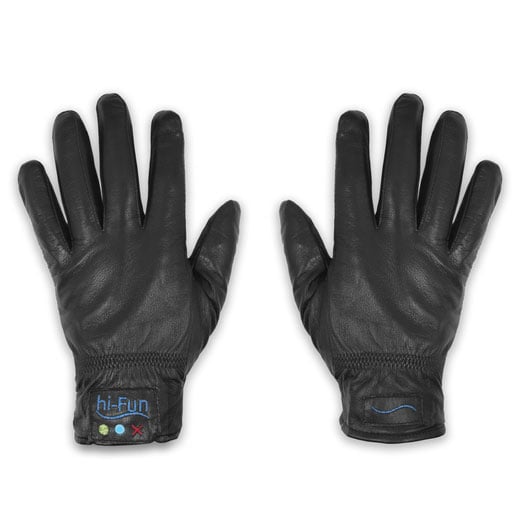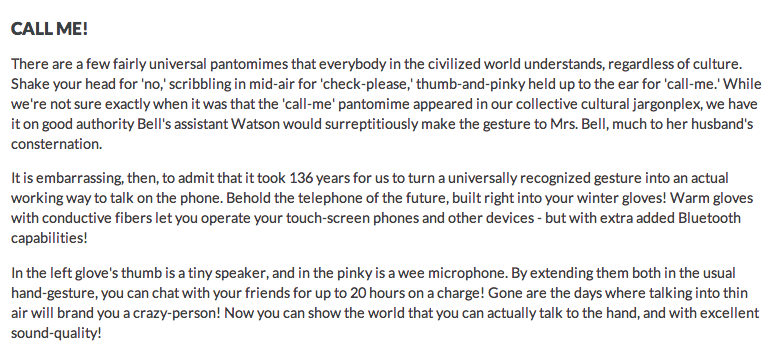 The next step
Start visiting sites that are popular with your demographic regularly - note the sentence structure they use, the level of formality, whether things are written primarily in the first person or the third. The more time you spend perusing these sites, the easier it will be to get into the mindset of your customer.
Example
Show Me Your MuMu is an independent women's apparel brand that's based in California, where their entire product line is also produced. Show Me Your MuMu can be found in boutiques across the country and the online assortment of national retailers like Urban Outfitters and Revolve Clothing. The brand truly shines on their website thanks to a unique voice and consistent branding that speaks perfectly to their target consumer. The tone and grammar of each product description is very informal and tells a story centered around the product. Some descriptions are even written in the first person from the perspective of the product, which adds a quirky quality. Every item is made in "The Gorge USA" intuiting that while items may be pricier than your average item at H&M or Gap, they're a more conscientious choice - but in a fun way.

All in all, Show Me Your MuMu has cultivated the perfect voice to appeal to a laid-back, free-spirited, socially responsible, and just plain social, woman who is likely somewhere in the age range of 18-35. In other words, they've found the perfect tone to compliment their products and appeal to their target demographic.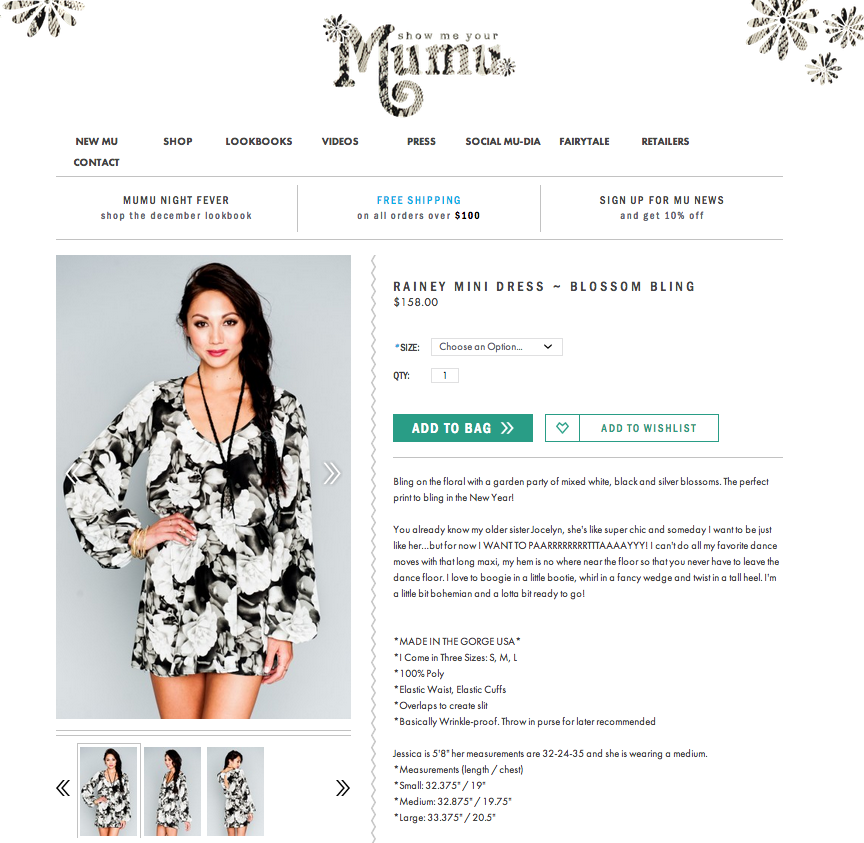 Now let's compare the style and voice of the copy above with the product description for a dress from Land's End, an apparel company geared towards a more mature demographic.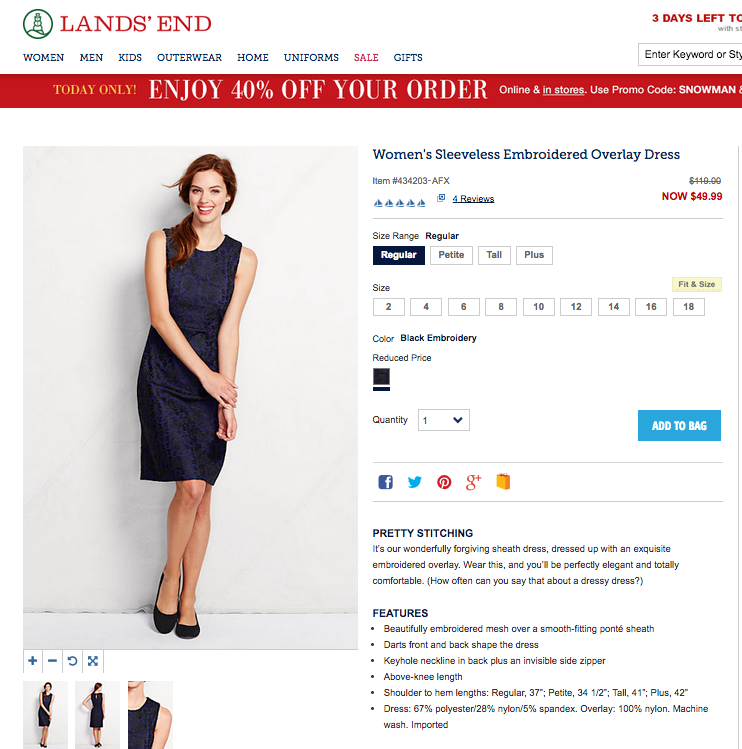 The copy is slightly more formal but still feels personal due to a direct appeal to the customer using the pronouns *us *and *you*. The use of the term "wonderfully forgiving" is a strong indication that this is directed towards a more mature audience who is less interested in being uncomfortably bound in a skin-baring dress and more focused on finding something that will be chic and flattering. Boasting that the dress is "perfectly elegant and totally comfortable" reiterates this fact.
The Takeaways
It's not enough to present the necessary information to consumers: it's equally important to personalize the presentation. An effective sales strategy requires a targeted message that connects with a specifed audience, and an ecommerce site is no different: get to know your audience and use that knowledge to engage them.
Subscribe to The Salsify Blog and get Part 3 "The Quest: The 5 Senses of Product Descriptions" sent straight to your inbox!
NEED SOMETHING TO READ IN THE MEANTIME?
Learn How Drive Medical Added 900 Products to Walmart.com in One Day