Top 10 Reads to Prepare Your Ecommerce Strategy for 2019
Cara Wood | December 20, 2018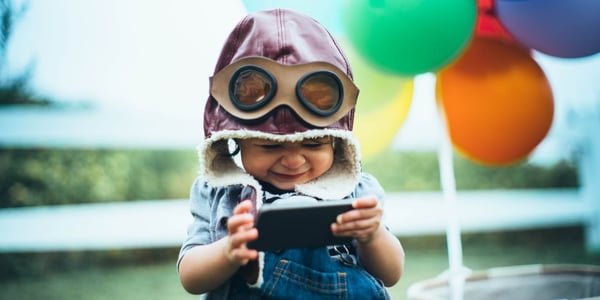 As digital's influence on total sales continues to grow, 2019 will be the year when the strength of your brand's digital footprint will determine the health of your business. We've gathered our most-read how-to articles to help you put your best digital content foot forward in the new year.
One of the biggest challenges when buyers hear the word PIM is that there is no common agreement on what problem these tools solve and therefore what the key capabilities focus on. According to Forrester Research's recent PIM Wave, Product Information Management exists to power modern commerce. Their advice? Choose a tool fit to support digital commerce professionals and their workflows. Learn more about the criteria to include in your next RFP.
If you are pulling your product information from a variety of locations across your organization, you have disconnected workflow that is delivering less than optimal customer experiences. Learn how to select the technology capabilities your business needs from a product information management to keep pace with digital.
Buyers - whether they buy on behalf of themselves or a business – look to research and buy in the most convenient way possible online. As a result, brand manufacturers and distributors have to transform their traditional go-to-market processes into something that can keep pace with these digital demands. Learn more about your opportunity to grow market share and gain new organizational efficiencies.
The role of a Chief Marketing Officer is evolving. Long gone are the days of focusing on qualitative marketing only and developing a grandiose marketing strategy that only prioritizes creative and large scale campaigns targeting a few channels. Learn which skills and approaches you can adopt to be a leading CMO.
With modern brands selling hundreds or thousands of different products online, leaders want to know what content is required to lead in your product category. Our statistical analyses can help you quantify the impact that product content has on your search rank and sales performance. Learn more about how product content improvements drive sales growth.
As digital channels bring in more direct sales for brand manufacturers, it's not uncommon to get concerns, pushback, or confusion from your traditional internal salesforce. However, offline sales suffer without a strong digital footprint. Learn ways to incentivize your salesforce to support digital channel growth, by eliminating any fear that they will miss out on sales revenue.
Faced with the fierce competition on Amazon, it can be overwhelming to know where to focus and how best to grow sales, build your market share, and protect your brand. Learn about these challenges and shared some strategic insights to help you navigate the ecommerce giant.
Your product detail page is the backbone of your ecommerce strategy. It's often the first thing a shopper finds when searching for their product needs from a retailer's site or search engine. And it is the place from which a shopper ultimately decides whether or not to click "buy." Learn how to get your product detail page correct so you can win the sale.
If you are like most brands, ecommerce sales are a small percentage of your total sales. So how — knowing that the web is gaining eyeballs and dollars — should you scale your investment and team to ensure you get the most out of digital? Learn how some global brands are measuring the full impact of digital shelf investments on total sales revenue.
You may find yourself in many conversations looking back at how the year has gone and making estimates on what it will take for you to achieve your goals for the next year. It's critical for you to get an honest look at how the product content machine at your brand is serving the rest of your business. Here are some ways to quantify the impact improved content accuracy, brand consistency and productivity has on your business.