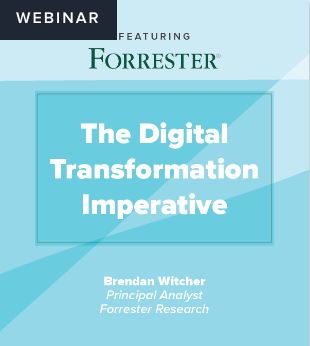 To survive in the age of the customer, firms must use technology to create innovative digital experiences that in turn create new sources of value for customers. In other words, disrupt, or be disrupted! Guest speaker Brendan Witcher, Principal Analyst from Forrester Research, recently spoke at a Salsify customer conference on what it takes to be a digital disruptor. Watch this expert webinar to understand how to transform your organization to become customer-obsessed, what it means to create a digital strategy on top of your business strategy, and how leading companies today are using technology to engage their customers and stay ahead of disruption.

Brendan Witcher
Principal Analyst, Forrester Research
Brendan serves eBusiness & Channel Strategy Professionals. He is a leading expert on ecommerce business, consumer behavior, and technology trends in the digital engagement space. He is also a noted authority on technology developments that affect both online and offline commerce industries, as well as vendors that help facilitate delivery of today's leading strategies and tactics in digital excellence. Brendan spends the majority of his consulting time with companies that are at the forefront of dealing with digital disruption.