How to Use A+ Content to Boost Amazon Sales
Salsify | March 19, 2020
Think back to the last product you bought online: What did you do before clicking "buy it now"? Chances are you visited Amazon first, as almost half (46.7%) of consumers start their buying journey with the same white search box, according to a 2018 eMarketer survey.
As you scrolled past the sponsored posts, through the continually shifting search results, and clicked on a product, Amazon A+ content, also known as enhanced content and rich media, was likely the driving force in your final buying decision.
Stand Out on the Digital Shelf
"Your product needs to stand out from the other tens — or even hundreds — of thousands of competing products on Amazon," wrote Mark White, co-founder of Content26, in a guest blog for Salsify. "No matter what new technology comes into play with how consumers find and buy your products, content in all its forms will continue to be vital."
From comparison charts, 360-degree image spins, and video to image galleries and graphics, enhanced content experiences help brands better connect with shoppers and tell a richer brand story across channels and touchpoints. It can also help boost conversion rates for brands by up to 10%, according to a 2015 study by Amazon.
There are three essential steps for implementing A+ content on Amazon that drives sales and engages shoppers.
Step 1: Centralize Product Content to Streamline Processes
Many brands still struggle with scattered product content and organizational silos that complicate the go-to-market (GTM) process. From endless spreadsheets and dreaded out-of-office emails that delay your team from getting the information they needs, gathering product content can be time-consuming, costly, and inefficient.
Successful brands start by centralizing their product content to streamline their processes and develop a complete view of what they have available. An agile product information management (PIM) solution can give brands the ability to organize and manage this process successfully.
Product content fuels the online journey for your customers, and optimizing the GTM process for your ecommerce team can help them take back the time they need to develop engaging content experiences.
Step 2: Meet Customer Demands for Product Content
Shoppers increasingly demand more product information before making final purchasing decisions, as problems with product content make 79% of shoppers abandon a purchase, according to our upcoming 2020 Salsify consumer research report.
A lack of product details, low-quality or scarce images, or inconsistencies between retailer websites can break a sale for your customers, which is why it's vital to meet their demands for product content.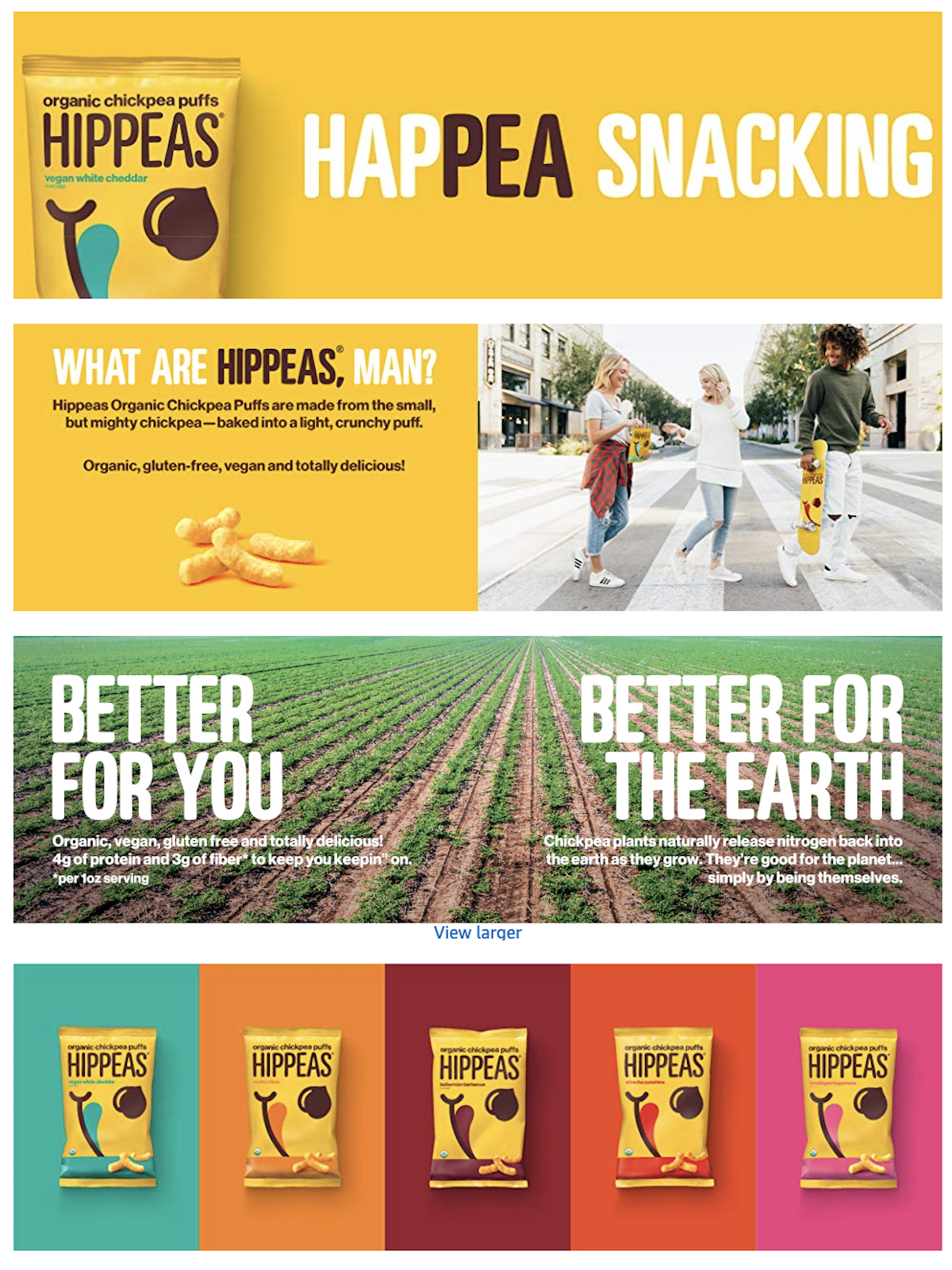 Image Source: Hippeas Amazon
Consider the content that would be the most valuable for their shopping experience: What questions do your customers frequently ask your customer service or social media teams? Which elements stand out the most in your online reviews? Put yourself in their shoes: What information would you want to know about a product within your specific industry?
While there are many ways to format your A+ content on Amazon to answer this question, there are three key focus areas that could help your brand highlight the most critical information for your audience:
Brand focus: A consumer packaged goods (CPG) brand, for example, could feature a profile of the company, highlighting its commitment to sustainability and healthy ingredients. A brand focus allows you to highlight how you stand out from your competition and could give newer brands the ability to grab the attention of new customers.
Product category focus: A beauty brand, for example, might include a comparison chart highlighting the differences between its lipstick product lines. It could also highlight its skincare line, emphasizing the benefits of each element. A product category focus could help your brand expand upsell and point your customers toward new product discoveries.
Product focus: A tool brand, for example, could include a video highlighting the many home improvement projects that are ideally suited for its new circular saw model. It could also highlight the many unique features the product provides, such as a spindle lock or laser guide. Highlighting a single product could be especially helpful for your most popular items, as this information can help your customers make the final decision when comparing your product against the competition.
This A+ content allows your brand to highlight critical information below the fold and can be mixed and matched depending on the product. These product pages must be as important to your team as your product packaging, as they help convey your brand identity on the digital shelf.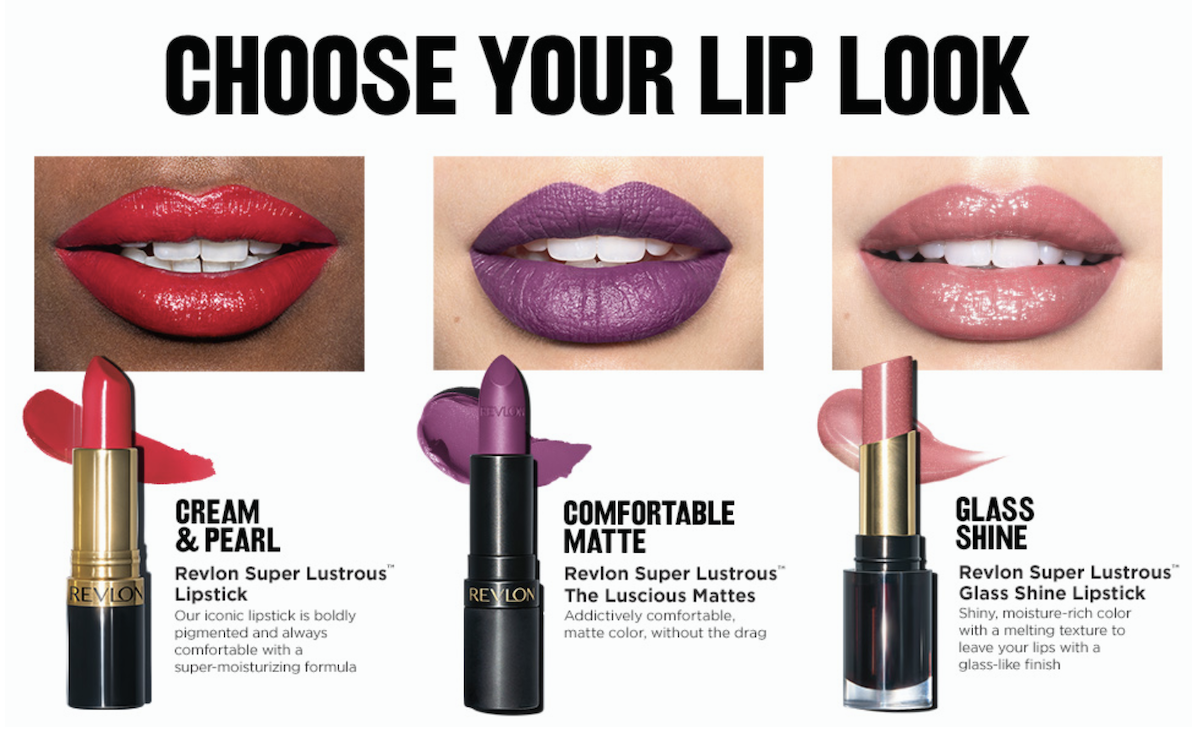 Image Source: Revlon Amazon
Step 3: Continually Optimize Product Pages
The set-it-and-forget-it model doesn't work for product pages. What works one season might not the next, and continual optimization is key for the most successful brands. Whether you decide to update your A+ content seasonally to highlight the Fourth of July, Thanksgiving, or Valentine's Day product lines or make adjustments to keep up with new trends, having the ability to monitor your success and adapt quickly on Amazon can help your brand navigate shifting demands with success.
One way to develop a holistic view of your product-page performance is with digital shelf analytics. These capabilities allow you to monitor your sales rank and share of search performance, compare your product content against best practices, and ensure the consistency of your product information across all of your priority retailers.
Make the Grade on Amazon
The Amazon landscape shifts frequently, but these challenges can transform into opportunities with the right strategy. Impactful A+ content requires an organized, informed, and agile ecommerce team that has the tools required to navigate the digital shelf with agility and speed.