What Are the Biggest Challenges for Brand Manufacturers?
Satta Sarmah-Hightower | December 12, 2019
Consumers now have more choices than ever. Your brand might compete with hundreds of others in its category — and in some ways, your brand might compete with itself.
Consumers aren't obligated to buy directly from your website. They can endlessly window shop online — jumping between your site, Amazon, and a wide assortment of other retailers until they find the right product at the right price.
Brand manufacturers face distinct challenges for winning on the digital shelf, including maintaining brand loyalty, creating the best product experiences, and balancing strategic investments in brick-and-mortar and online retail. Here are the top challenges brand manufacturers face and how they can be transformed into new opportunities.
Weighing the Value of In-Store and Online Investments
Brand manufacturers who maintain both a brick-and-mortar and online presence must decide how to allocate resources best. While online retail still only accounts for a small market share of the retail business — just 12% of retail overall, according to the U.S. Commerce Department — these numbers have steadily increased year over year.
Recent research indicates brand manufacturers realize the importance of investing in digital channels. In a 2019 Content Marketing Institute survey, 78% of brands said they were focused on producing better marketing and digital content, including increasing dynamic content.
Online retail is slowly but steadily amassing more market share, so brand manufacturers who want to maintain a competitive advantage must focus on conquering the digital shelf.
This focus doesn't come at the expense of brick-and-mortar. In-store and online experience must complement each other — whether this means allowing shoppers to purchase online and pick up in-store (or vice versa) or developing engaging online product experiences.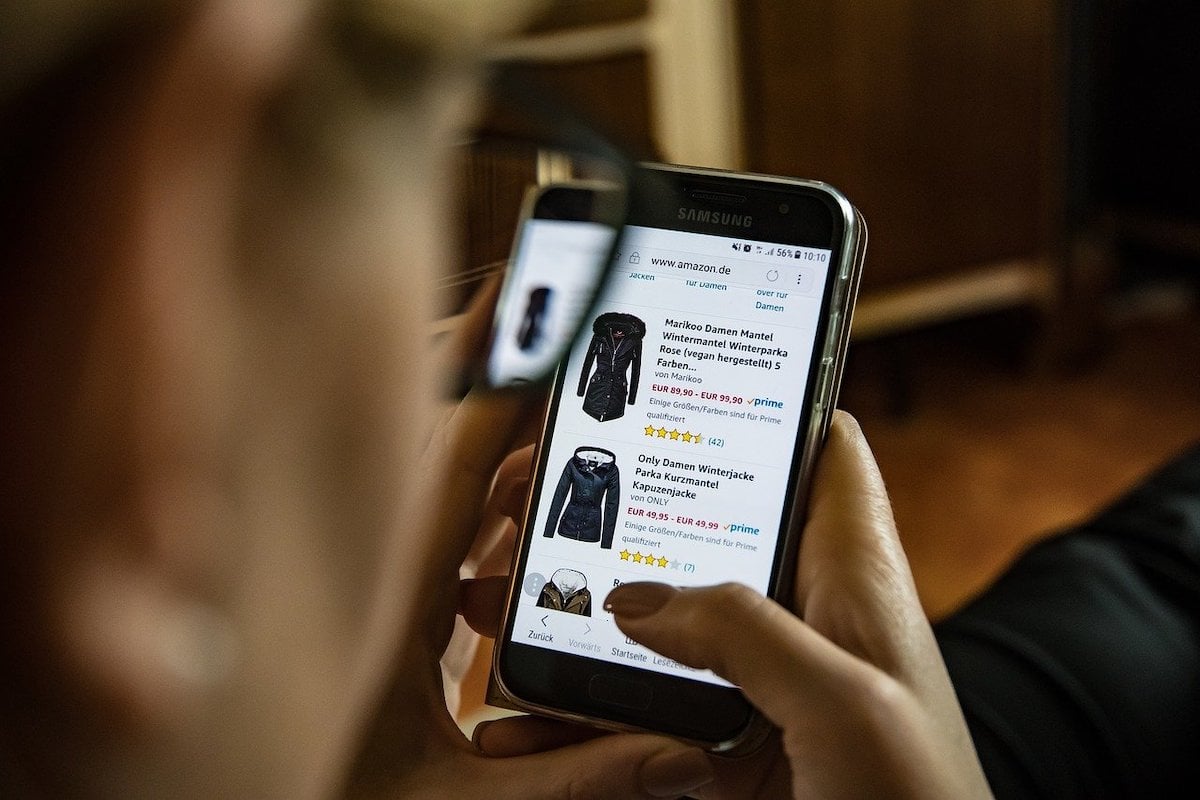 Image Source: Pixabay
Maintaining Brand Loyalty — When Disloyalty Is the New Black
According to 2019 research from Nielsen, "disloyalty is the new black." Only 8% of consumers are loyal to brands with whom they've had long-standing relationships — ironically, just 36% say they love trying new brands and products.
The reason for this discrepancy isn't apparent. It could be attributed to the fact that purchasing decisions often come down to price instead of brand loyalty. According to marketing technology company Valassis, 58% of consumers say a reduced price is the most compelling reason to buy from online retailers. Complicating this, brand manufacturers also face increasing competition from private label manufacturers.
In a fragmented digital landscape where competition is fierce, and algorithms heavily influence buying decisions, brands have to utilize all of the resources at their disposal to stand out online.
Content is one asset you can use to your advantage to boost sales and brand loyalty. According to the 2019 lifecycle report from Yes Marketing, "The Retail Shopper's Journey to Loyalty," 33% of consumers say relevant brand messaging influences their decision to purchase from a new retailer, while 36% say providing accurate and robust product information would boost their trust in a new retailer.
Content can help you win on the digital shelf. The key to this is ensuring product content is accurate, engaging, and personalized to shoppers across platforms and channels.
Creating Effective Online Product Experiences
Managing the online product experience for your brand is more difficult today because there are so many more touchpoints. In a few clicks, shoppers can go to Amazon or a big-box retailer's website to purchase your products — or they can bypass these middlemen entirely and come directly to your website.
The problem: What shoppers find at each of these destinations may be different, whether in terms of price, product details, or even imagery. If your brand has more stock-keeping units (SKUs) than it can count, maintaining content accuracy across channels and platforms is even more cumbersome.
Trust is vital when it comes to product content, so you must ensure every product description is engaging, accurate, and appropriately represents your brand. Otherwise, you risk losing potential sales — and, more importantly, market share to competitors.
Implementing Effective Technology Solutions
Ensuring every size, color, and product detail is correct for every SKU is a monumental undertaking. Many brand manufacturers still struggle to create compelling content because they lack the right technology.
If you rely primarily on a product information management (PIM) system to manage product content, you're missing an opportunity to tap into a wider range of capabilities that will increase your brand's marketing efficiency and help you deliver a personalized customer experience.
Omnichannel shoppers are forcing brands to take a closer look at their technology stack. To compete, you need a product experience (PXM) platform, a full end-to-end solution that offers capabilities like PIM, syndication, digital asset management (DAM), analytics, and enhanced content capabilities.
A PXM can help bridge data silos across organizations to create a central source of truth for your product data. It can also streamline product content management and ensure content accuracy. It transforms manual approaches into automated processes that make it easy to update your content across channels — whether it's for seasonal promotions or flash sales.
By integrating a PXM platform with a customer relationship management (CRM) platform, you also can access analytics that drives personalization.
Using these tools, A direct-to-consumer (D2C) brand could launch a week-long promotion for winter apparel, targeted to shoppers in the Northeast and mountain states. A brand manufacturer of fitness equipment could launch a New Year's Day sale on stationary bikes targeted to shoppers who have visited its website but haven't yet converted.
Acquiring and retaining shoppers has gotten more difficult for brand manufacturers, but combining the right strategy, tools, and technology can help brands conquer the digital shelf and create experiences that give shoppers no reason to scan that endless digital aisle and look elsewhere.