The Building Blocks of PXM (Clone)
Caroline Egan | October 10, 2018
How does a brand manufacturer keep up with all the changes in retail requirements and consumer expectations? Winning on the digital shelf may present itself as a daunting task that requires dozens of large brand teams, endless content and advertising budgets. Yet, with the right team and processes in place with technology built for the constantly evolving digital shelf, it is easier to manage and deliver best in class product experiences.
To win on the digital shelf requires precision, accuracy, and continuous optimization brands and that means overhauling the methods and processes of delivering product experience online. Brand manufacturers need to take an agile and multi-phase approach to managing their presence on the digital shelf.

Consider, ShurTech, the maker of Duck Tape®, who saw a 15% growth in sales rank in 4 months on Amazon by taking a step-by-step approach to their competitive space by adopting new technology and processes that allowed them to focus ongoing digital efforts on optimization, rather than catching up on minimal requirements:
Develop a Single Source of Truth
As ecommerce continues its rapid dominance, brand manufacturers must rid themselves of disparate systems and spreadsheets housing their product information--the digital shelf requires the ability to quickly deliver product information. For ShurTech, a single source of product content truth was needed across the organization--divisions did not speak the same language to customers, an unnecessary roadblock to drive sales and maintain unified global branding.
Starting with consumer-facing products, ShurTech utilized Salsify as their all-in-one solution for product information, digital asset management, and syndication. Thousands of SKUs can be searched quickly and updated in minutes in one system--no more updating spreadsheets or pulling from three places to create a product page for retailers.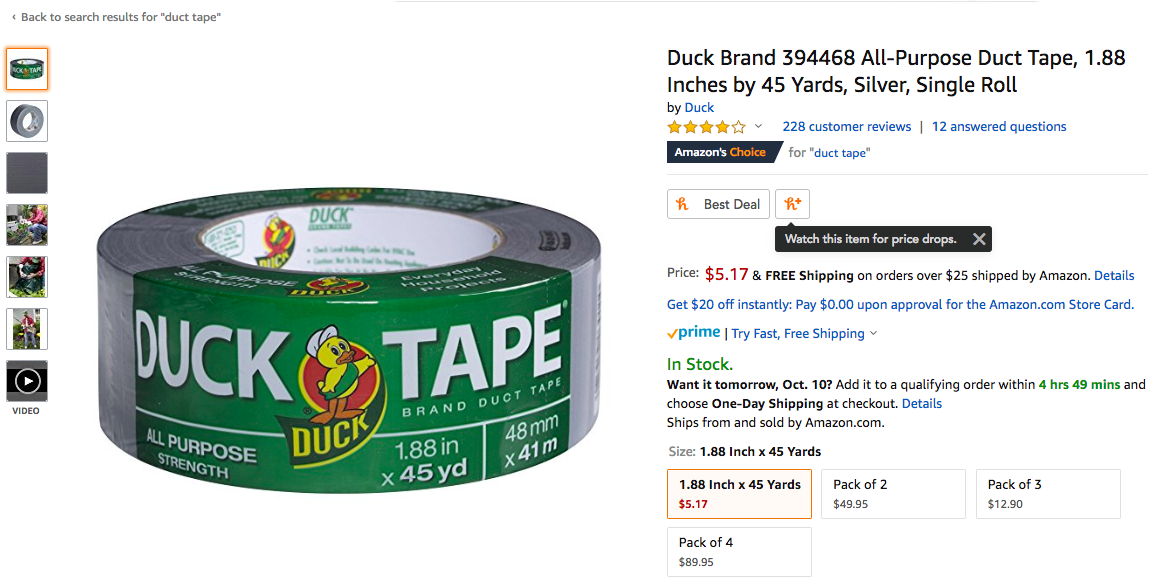 Streamline Processes Across Teams
Technology solutions can only make a widespread impact if adoption is a priority and teams utilize that technology to drive results. Determine which teams are needed to create product experiences that will resonate with consumers. For some brand manufacturers, the Product Management team may be reasonable for providing ecommerce teams with the most up-to-date product information, others it may be a team dedicated to digital content creation.
It's important to take an honest assessment about what is working, what can be improved and where the responsibility lies. Developing processes that match your technology will allow brand teams to be more efficient and focused on building upon the single source of truth to differentiate product experiences on a particular retailer.
Optimize Top SKUs on Priority Channels
The end game of the digital shelf is winning your category and staying ahead of competitors. Accomplishing this requires continual optimization and pinpointing content needs that will make your brand stand out. ShurTech's ecommerce team saw an opportunity to improve their top 70 SKUs on Amazon by utilizing Insights to identify products that required stronger experiences to win the buy box.
The ability to determine that a group of SKUs needed additional imagery or a longer description dictated how they would utilize their resources. The team is able to communicate exactly what their product management team needed to provide for updating Amazon product pages. Within 4 months of utilizing Insights and a streamlined approach to content improvements, ShurTech saw their sales rank improve by 15%.
By building on a single source of product truth with streamlined processes and prioritizing important SKUs brand manufacturers are able to continually improve their product experiences with precision.