5 Tool Brands Shaping the Future of Ecommerce
Carrie Dagenhard | December 13, 2019
If someone wanted to purchase a power tool 20 years ago, they'd drive to their local hardware store or big-box retailer. Then, they'd carefully review their options, chat through specs and warranty details with a sales associate, inspect product features, and compare prices before making a selection.
Even if a consumer spent weeks or months considering their purchase, much of the buyer's journey still took place within the store. But times have changed, and the future of shopping for tools looks much different.

Today, most buyers begin their process with a search engine query. They research products online, read reviews, and narrow brand choices before comparing prices among multiple sellers. While some consumers still complete their purchases in-store, the majority of the journey happens online — on the digital shelf.
As a tool brand manufacturer, it can be challenging to keep up with consumer habits. Ensuring all the retailers you work with provide a positive in-store experience to your buyers isn't enough — especially given that, by 2023, 58% of U.S. retail sales (about $2.9 trillion) will be digitally influenced, according to 2018 data from Forrester.
So how can you engage buyers online, across the digital shelf, and transform them into brand advocates? Here's how five well-known tool brands are successfully winning over modern buyers.
1. John Deere Innovates With AI
When John Deere was founded in 1837, no one could have predicted how far the brand would advance. Today, the iconic equipment manufacturer is delving into artificial intelligence (AI) and data-driven initiatives to help its buyers meet their needs.

But instead of discussing their machines' highly sophisticated technology, much of the brand's consumer-targeted content focuses on what its audience really cares about: the products' comfort, quality, and reliability.
Whether a prospective customer is shopping on The Home Depot, Lowe's, or John Deere's website, they'll be served the same message through engaging videos and thorough descriptions.
2. Milwaukee Tool Puts Apps and Social Media to Work
Milwaukee Tool has an easily identifiable brand and maintains a cohesive identity across its entire web presence — starting with its website and expanding to third-party retailers.

Additionally, because this brand manufacturer recognizes the future of shopping is mobile-first, the brand created a powerful app where customers can build their own digital inventory of tools and, for contractors managing teams, assign them to workers on a job site.

Milwaukee Tool has built a robust social media presence, leveraging platforms like Instagram to connect with current and prospective customers and participate in audience conversations.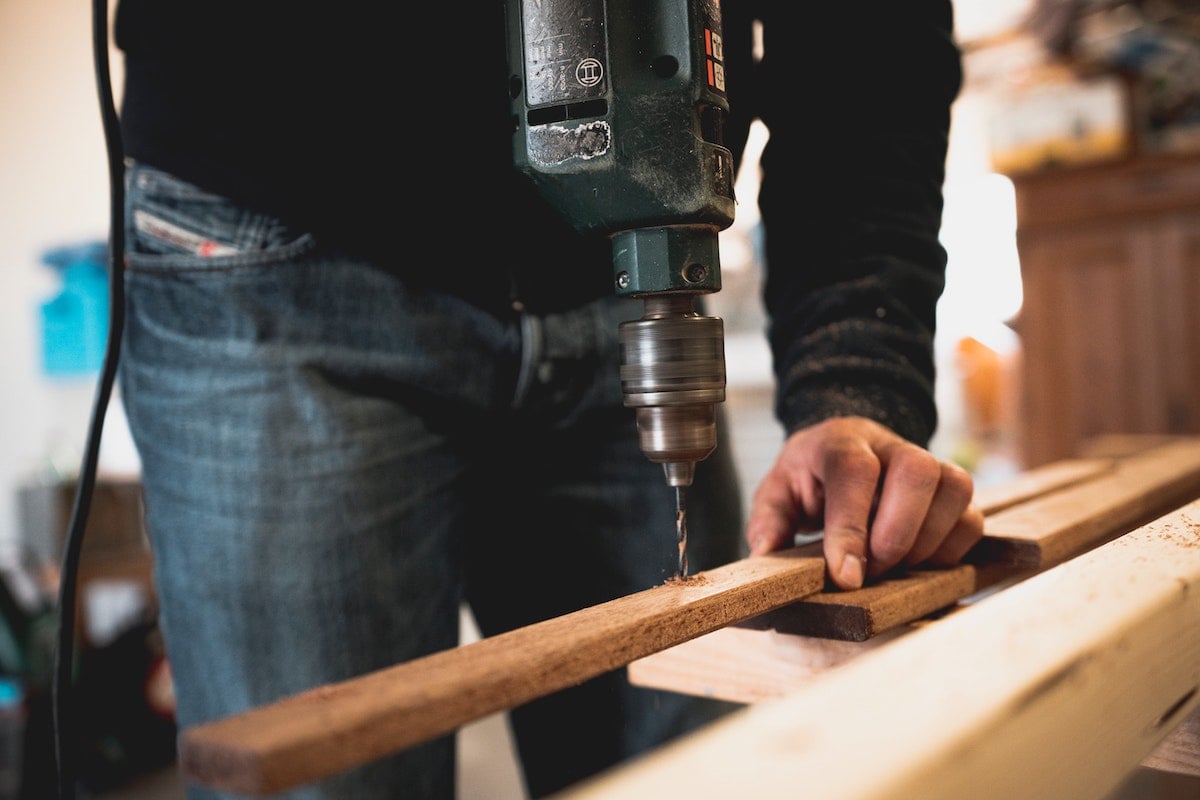 Image Source: Pexels
3. Black & Decker Inspires With How-To Content
There's a reason Black & Decker has thrived for more than a century: The company consistently adapts to changing markets and consumer expectations.

To ensure today's consumers enjoy a cohesive experience as they hop from channel to channel, Black & Decker leverages enhanced content — high-quality product images, well-produced videos, and highly detailed descriptions — across all retailers. The brand's inspirational how-to project content published on its site, as well as its social media accounts, help keep buyers engaged long after they've completed a purchase.
4. Ryobi Tools Leverages Customer Reviews
Unlike brands that strive to work with as many retailers as possible, Ryobi is sold exclusively at The Home Depot in the U.S., as well as a few online retailers like Amazon. Regardless of where you find the company's products, though, most consumers are sure to recognize this popular Japanese brand — and not just because its product descriptions are remarkably consistent.
A little over a decade ago, the brand changed its product color from dark blue to an edgy, impossible-to-miss lime green, and rolled out a user-friendly, interchangeable battery to incentivize brand loyalty.

But Ryobi knows real power in the online world comes in the form of five-star reviews, which is why its team offers customers a chance to win a The Home Depot gift card for reviewing products online. Amassing several hundred reviews on each product helps cement Ryobi's credibility as a trusted brand.
5. DeWalt Tools Gives Customers the Information They Demand
When someone is investing in a power tool, there's no such thing as too much information. After all, if you fail to provide the specs and data a consumer wants to see, they're likely to begin searching elsewhere — and that's when you risk losing them to the competition.
When you shop DeWalt Tools products, you won't run into this issue.
The brand's online presence, across its own website and retailers, you'll find a plethora of specific product specs, features, warranty information, and more. The brand also includes a wide assortment of high-resolution images so shoppers can carefully inspect the finer details of each item — just as they might scrutinize a product in-store. This gives potential customers have everything they need to make a decision.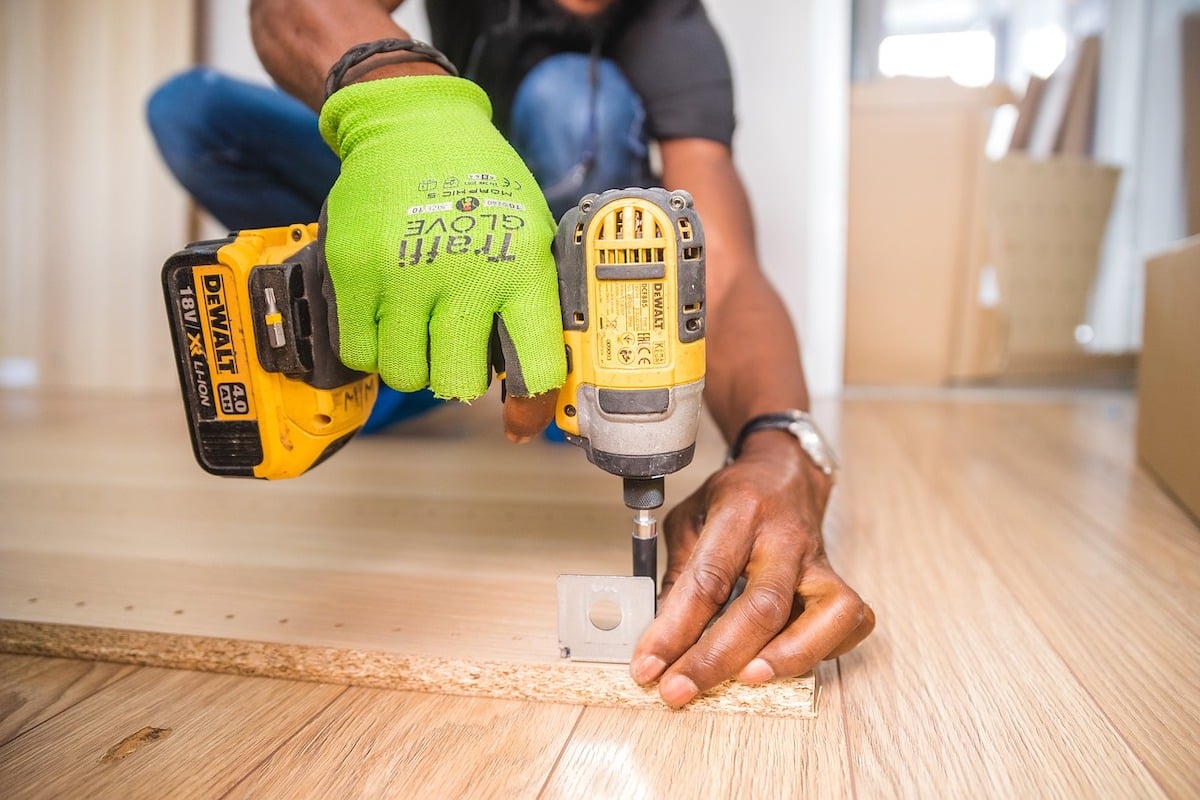 Image Source: Pixabay
How Tool Brands Can Win on the Digital Shelf
Captivating buyers and keeping them engaged throughout the buyer's journey is becoming more difficult in today's crowded marketplace.
But there are three key things these brands do to boost their success:
Leverage enhanced content: Also called A+ content or rich media, enhanced brand content is essential to capturing buyer's attention today — and for the foreseeable future of shopping. Creating high-quality assets, such as aesthetically pleasing imagery, 360-degree product views, useful videos, and detailed bullets, and sharing them across all platforms and retailers, will help bring the in-store experience online.
Listen to customers: These brands all tailor their marketing to their buyers' specific pain points and challenges, and seek to help them overcome those obstacles head-on. When your messaging focuses more on your buyer than your brand, you're more likely to keep them interested and outpace your competition.
Stay consistent: When you keep your content and brand identity cohesive across all channels and platforms, it supports your credibility and helps establish trust in your brand.
The way shoppers interact with tool brands, and their path to purchase, has shifted dramatically — and this evolution isn't likely to slow anytime soon. By implementing enhanced content to accelerate performance on third-party retail sites, focusing on solving specific buyer challenges, and keeping your brand consistent on and off the web, you'll be well-prepared for whatever the future has in store.