Help Yourself: The Power of Product Content Management to Speed Sales
Lee Feigenbaum | November 18, 2015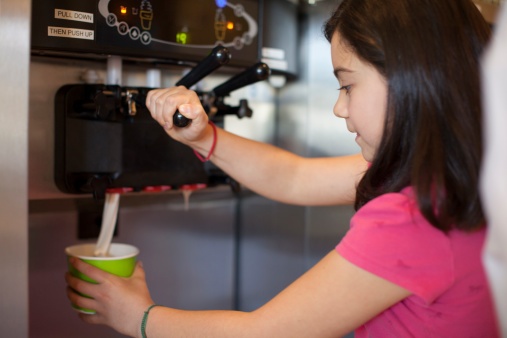 We love our sales teams. Smart, savvy, driven to win - they do a job that I could never do. That said, they can a bit...needy. (I'm not talking about anyone here at Salsify, of course.) In truth, to do their job right, they need the information that will close the sale, and they generally need it now. So when it comes to ecommerce, that means the right detailed product content, for this particular customer, in the next 10 minutes.
As any marketing director or head of ecommerce will say, and as all of our customers tell us, that translates into a ton of calls, emails, and hollers. Last-minute requests for information that already exists, taking your teams off of more value-added tasks. Plus, the time it takes to receive and fulfill that request can kill the sale, or at the very least delay it. So nobody's happy.
It's time for sales to help themselves.
The right centralized product content management solution can provide your sales team with instant access to all the product info they need, when they need it, and most importantly, in the form that they need it.
Sales teams must have:
Accurate data:

having one central repository of reviewed and approved content, by all internal stakeholders, means that salespeople never have to wonder if they are accessing the latest, most reliable version for their sales calls

Complete data:

a centralized product management solution designed to be an open platform can integrate with all your internal systems, meaning that whether salespeople need a UPC, a set of feature bullets, a product video, the thread count of the sheets, the fat content of the bacon, or the wattage of the blender, all of that content is at their fingertips.

Differentiated content:

the power of rich content is not just to inspire the consumer to buy, it's to convince the retailer to buy. Optimized, rich content brings the product to life.
The content is only useful if it can be delivered in the form that they need, saving your sales team from wrestling with spreadsheets, powerpoints, and shared drives. The right content management solution can instantly deliver:
Digital catalogs - all the latest pricing, product descriptions, and logistical information needed to close the deal
Interactive presentations for line reviews

- for example, all new products for the spring could be accessed through a tablet from anywhere

Sell sheets and price lists

- easy to generate on the fly with the latest information

Order forms

- sales reps can create the detailed order form on the fly and make the sale
And it's not just your internal sales teams.
Your salespeople are not the only ones who benefit from instant, self-service access to rich, high-quality product content:
External sales reps:

with the right product content management solution, you can provide outside reps with a restricted view of the lines they represent without providing them with a login for your internal systems.

Smaller retailers:

you can provide a digital catalog to your small retailers, allowing them to directly access the product content and digital assets, only for the products they have purchased or have in inventory. A centralized digital content hub means expanding to new sales channels can be straightforward and efficient.
Empower your sales team, reps, and retailers with the information they need, when they need it. Release your marketing and ecommerce experts to focus on growth and optimization. The pace of ecommerce demands it. Plus, you can be snarky with your salespeople when they ask for something they can now get themselves. And that's just fun.