With the data that almost 50% of consumers hate fitting rooms, we're seeing more and more brands using innovative styling services and fit guides via AI, trial boxes, and open-ended questionnaires, to help convenience-accustomed consumers shop digitally and try on at home.
The two strategies these six brands have mastered is offering their expertise at optimal times during the consumer experience and integrating the story of their product and brand with an immersive, and life-simplifying moment along the shopper's journey. And they make doing so look easy.
Now may be the time your brand invests in guiding the consumer online as much as store associates would in-store, seeing that poor fit alone accounts for 64% of apparel and 57% of footwear returns according to a 2016 survey by Body Labs, a body research and technology company now owned by Amazon, and about the same percentage of purchases are returned in-store as online, 22% to 23% respectively.
Before diving in, we should note, in order to truly deliver on the promise of the digital try-on or other convenient aspects to consumers, brands need to already have intuitive CRM, robust content, data that feeds into these other technologies, and quick and efficient supply chains. Salsify can provide many of those services and help brands build great experiences. That said, here we go: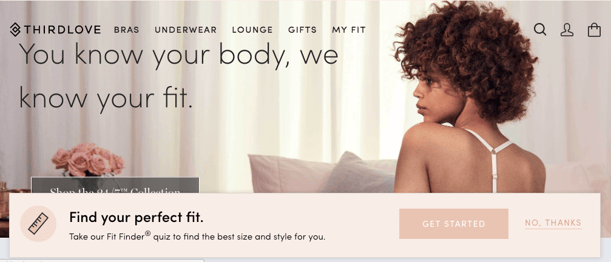 ThirdLove has built a smart and research-based bra fit guide taking the difficulty out of a notoriously tiresome, and expensive, ordeal. Using criteria such as cleavage gaps, strap pinching, and strap slippage, an interactive questionnaire helps each woman – even those pregnant and nursing – to individually find her true size in 60 seconds. On top of such helpful technology, the brand also offers a "try before you buy" guarantee.
2. Women's Swimwear: Andie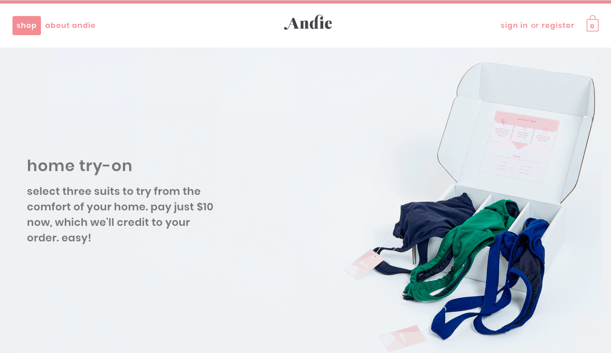 Made by women and focused on the stylish and perfectly fitting one-piece swimsuit, Andie swim recognizes that trying on swimwear in-store can be an upsetting experience for many. With their "home try-on," women can choose three suits via the fun and exciting "build your box" tool, and use their own bedrooms as runways, then keep or ship back their findings.
3. Baby & Toddler Clothing: Primary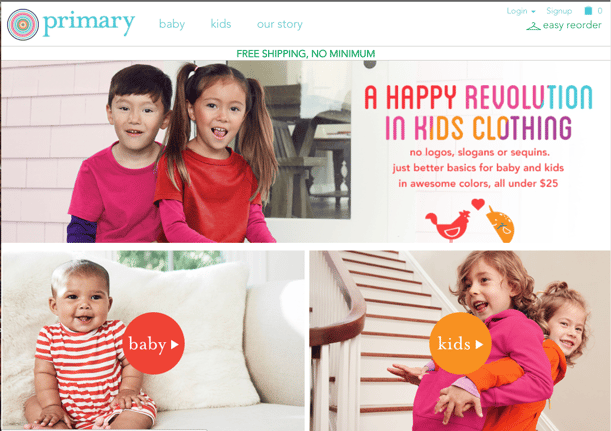 Thanks to online shopping with free shipping and returns, the hassle of buying baby and toddler basics is removed. Along with a consistent and reliable inventory of products, Primary's "easy reorder" tool corrals and serves up past purchases in one succinct place to make restocking simple.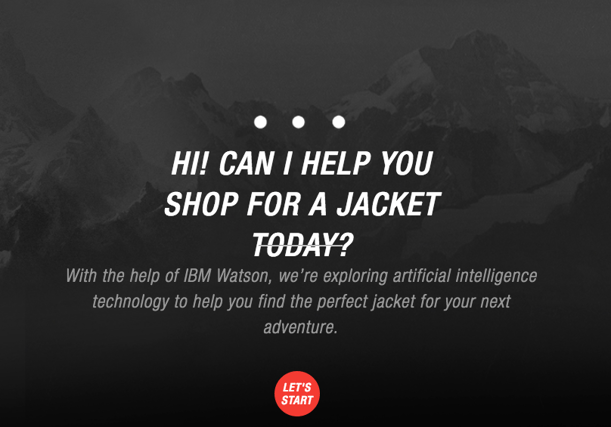 Using AI via IBM's Watson, The North Face's jacket finder technology feels like the consumer is discussing their cold-weather needs with a mountain-scaling expert. Consumers enter open-ended answers to questions such as "Where and when will you be using this jacket" and "What activity will you use this jacket for?" Then, based on the individual's entered needs, the tool serves up jackets that meet the criteria. From there, results can be further narrowed by filters such as weather.
5. Women's Workwear: MM.LaFleur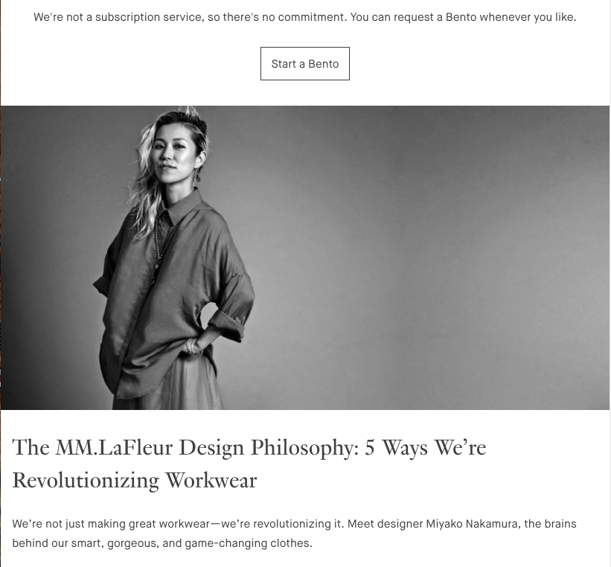 MM.LaFleur's "Bento Box" is a shipment of 4-6 professional pieces, hand-picked by an assigned personal stylist and based off individually answered survey questions. Consumers keep what they want and return unwanted styles for free, without a subscription service fee. And during off-hours or when women are simply exploring, the site offers access to the "MM styling team" via an AI chatbot.
What's the next trend that's going to impact the way consumers shop? We asked the leading brands how they prepared for what's next and how to build the best possible digital shelf. Get our 2018 Trend Analysis to see the data.