5 D2C Apparel Brands Shaping the Future of Ecommerce
Carol Krol | December 31, 2019
The apparel industry has shifted dramatically, with an increasing number of customers browsing, researching, and buying online. Within the U.S., 60% of internet users have purchased clothing, shoes, or accessories online in the previous month, according to a 2019 survey from eMarketer. Brands must be able to meet consumers wherever and whenever they shop.
Many direct-to-consumer (D2C) apparel brands are successfully navigating some of the biggest industry challenges: managing product information across channels, recreating the in-store experience online, and fostering engaging customer relationships. Here are five D2C apparel brands shaping the future of ecommerce.
1. Levi's Leverages Personalization at Scale
Retail giant Levi Strauss & Co. is driving growth and customer loyalty while sustaining profits based on its laser focus on customer experience. The company has 43 websites (generating hundreds of millions of visits), brick-and-mortar partnerships with stores like Bloomingdales and Nordstrom, online partnerships wholesaling to Amazon, and its company-owned retail stores.
Online sales are $223 million of $5.6 billion in total revenue, and the company sees an opportunity for further growth. While wholesaling to key customers is up 8%, e-commerce grew faster (18%) in 2018 compared with the previous year.
The brand embodies the future of D2C shopping by seeking out opportunities for engaging user experiences with customers. It's currently testing various ecommerce strategies, including those that can personalize experiences for shoppers.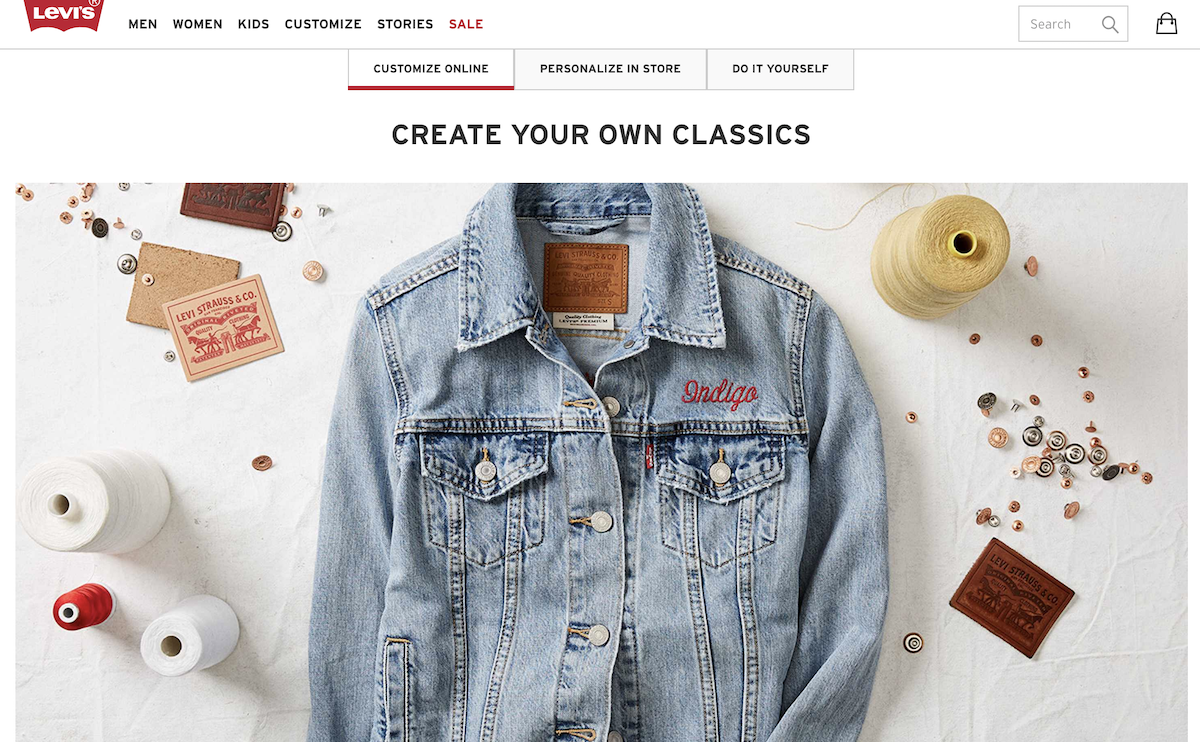 Image Source: Levi's

Customers often shop digitally, but jeans are a notoriously hard-to-fit apparel item. Levi's launched an artificial intelligence (AI) bot, which becomes a "virtual stylist" to help shoppers determine fit and style online — 24/7.
"No matter where the consumer chooses to shop, we want to give them a personalized experience that leverages our expertise in fit and style to address the biggest challenge of finding the pair of perfect-fitting jeans," said Marc Rose, executive vice president and president of global ecommerce at Levi's.
2. Warby Parker Brings Tech to Prescription Eyeglasses
Warby Parker is an early D2C pioneer that began with the mission to democratize pricing for prescription glasses and give consumers affordable alternatives. Part of its strength has been owning its brand messaging throughout the sales cycle.
Warby Parker has enabled online try-on features and has its own app that lets customers check prescriptions at home without needing to visit their eye doctors. The company is continually innovating through technology, such as its visual recognition tools (i.e., face mapping) that analyze customer face dimensions to provide personalized product recommendations, according to retail researcher PSFK.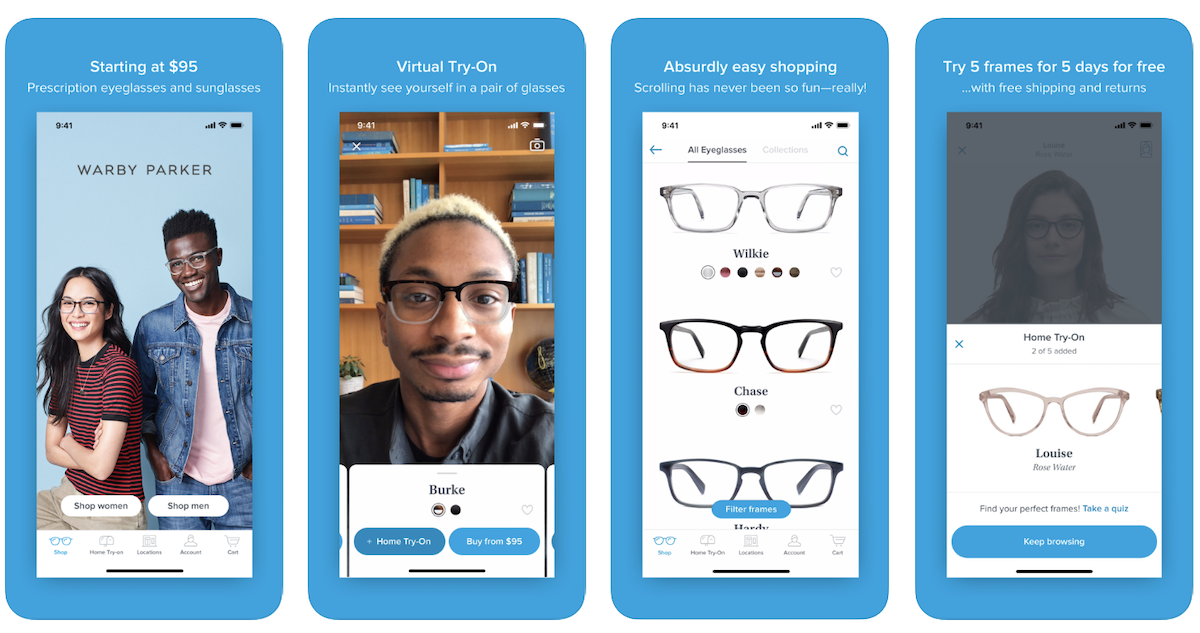 Image Source: Warby Parker

"Using tech to make the buying experience better is one of the most powerful ways that online D2C brands can disrupt big incumbent competitors," according to a September 2019 report from CB Insights. Technology and innovation is "a way to bet both on the model and on the future — assuming that technology will get better and more accessible over time, a digitally-enabled distribution model is going to have a more obvious upside than a traditional, lower-tech model."
3. Bombas Centers on Philanthropy
D2C sock brand Bombas began marketing its products directly to consumers online, primarily through ads on Facebook and podcasts.
The brand's bee logo and mantra, "Bee Better," encapsulates the socially conscious brand's ethos, as philanthropy is at the heart of its business. For each pair of socks sold, the company donates a pair to the homeless through its nonprofit and shelter partners.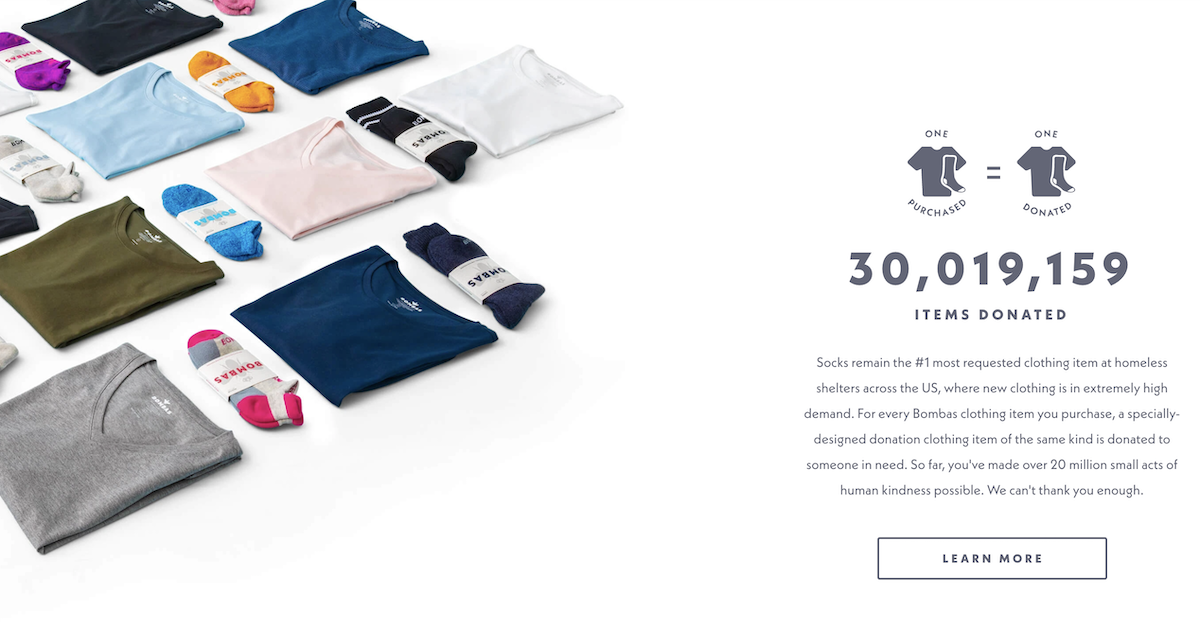 Image Source: Bombas
Bombas has donated more than 25 million pairs to date: "The more clothing items we sell, the more we donate. As we grow, our giving and community efforts will continue to grow right alongside us." This focus on philanthropy has an increased benefit for brands, as 66% of internet users believe brands should take a public stand on important social values.
4. H&M Transforms to Focus on Customers
D2C apparel brand H&M began transformation efforts to catch up with shopper buying habits and move online — and the brand is starting to reap the benefits. Its growth has been fueled by a concerted global investment to further integrate stores and online sales, with a new online platform and faster development of customer-facing technologies.
This shift includes mobile-enabled features, enhanced in-store experiences, and improved online shopping tools. Online retail currently accounts for 14% of H&M's revenue. One of the apparel brand's areas of focus is "maximizing the use of big data and advanced analytics, and constantly inventing new algorithms to help fulfill our customers' needs," according to Errol Koolmeister, head of AI tech, architecture and data science at H&M.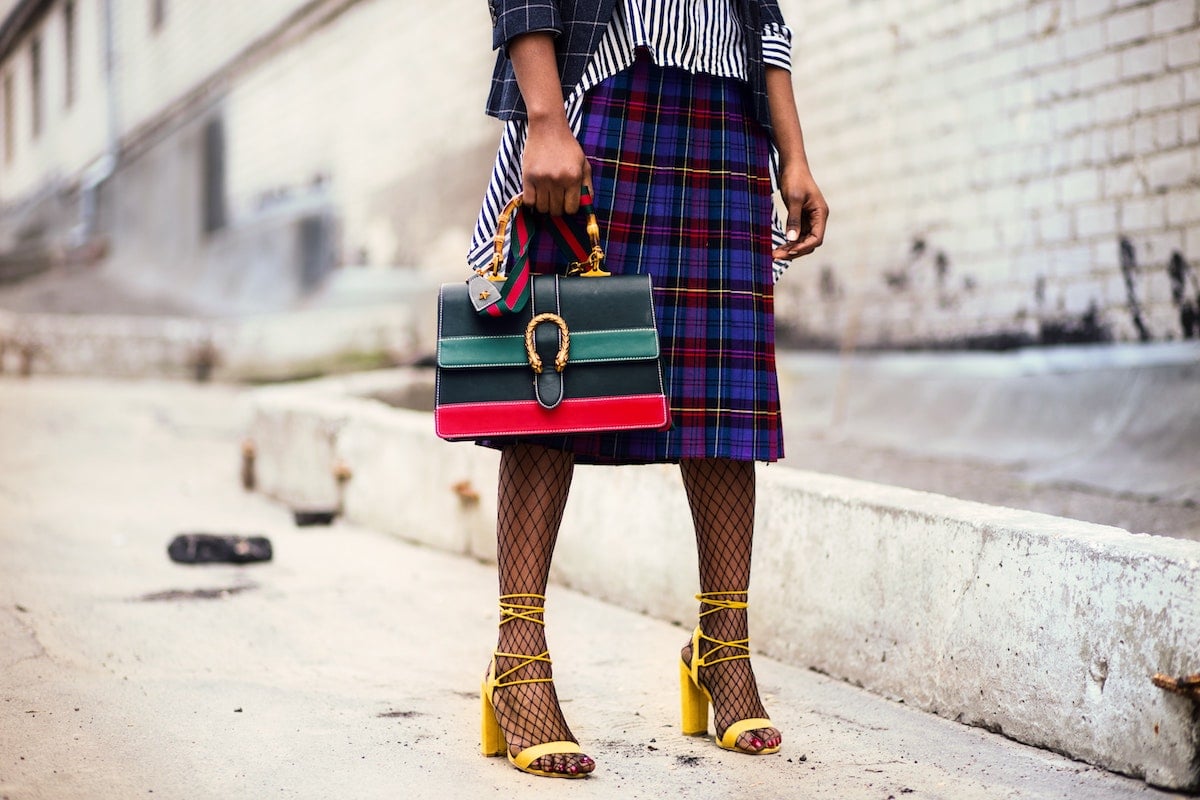 Image Source: Pexels
Establishing a cloud-based IT infrastructure, the unit currently produces fully-fledged analytical software platforms for implementation across the globe. "We work on AI use cases that tell us how we can quantify fashion, allocate it, and make it personal for each individual customer," Koolmeister said.
5. Allbirds Takes a Minimalist Approach
Allbirds, an eco-friendly sneaker brand, started as a digital native in 2016, selling a merino wool sneaker. Established brands need to take a cue from Allbirds' strategy, according to NPD Group sneaker analyst Matt Powell in an interview with Footwear Plus: "Operate like a fashion brand — faster to market. Look to Allbirds: whole sizes only, the same outsole for multiple styles, leverage upper materials, no futures, better margins, and don't release pictures of shoes months before they hit retail."
Allbirds sells only about half a dozen varieties of its shoes in solid, muted colors, which is in stark contrast to the $64 billion global athletic footwear market, where leading companies produce hundreds of sneaker varieties and customization options. The D2C model enables Allbirds to move quickly, build direct relationships with customers, and innovate and improve the product over time.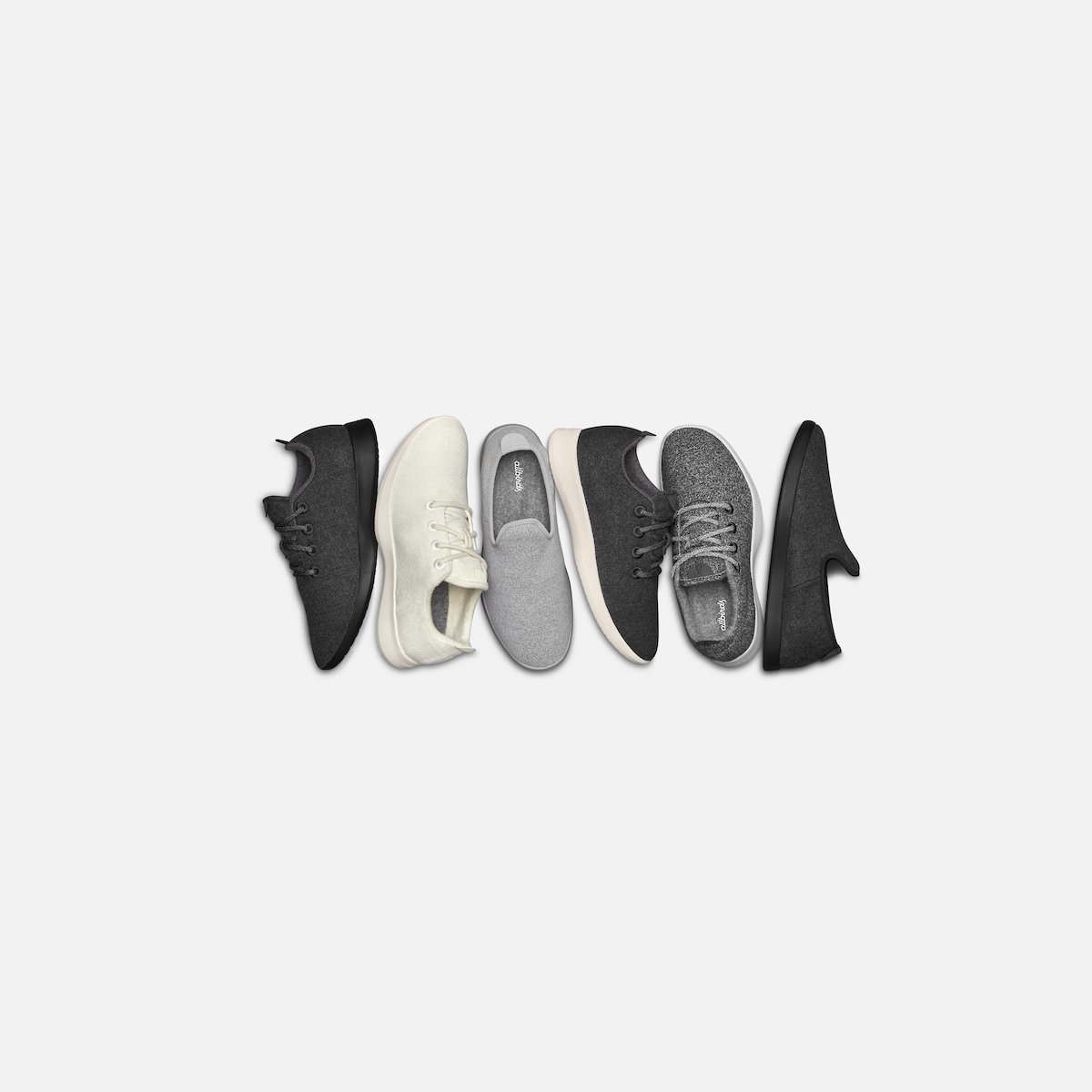 Image Source: Allbirds
Each of these five D2C apparel brands have succeeded by retaining control of their products and building direct relationships with customers that demand a seamless buying experience, loyalists who care about social and environmental impact, and people who want the best quality at a fair price. The route to that outcome is often streamlined product offerings with the right level of choice, as well as exceptional and responsive customer service.