What are the Elements of a Successful PIM Strategy?
Maria Lisac-Ramirez | December 18, 2018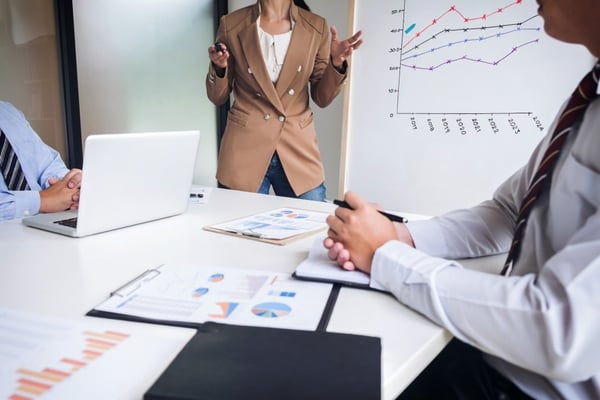 If you are currently using a product information management (PIM) system as a means of managing your brand's product information, it may sometimes be hard to know if you are using it to its full potential. The days of brands just focusing on creating heaps of content are not gone, but are now spent strategizing how to best use a PIM system to get the results they are looking for. In a recent webinar with Salsify, Bruce Eppinger, Sr Analyst for Digital Commerce Platforms at Forrester Research, outlined some of the most valuable elements of a winning PIM strategy --one that can drive brands to sustained prosperity.
1. Content Excellence
One of the most important aspects of a winning PIM strategy is not just the existence of content, but the overall quality and usability of the available information. In order for information in a PIM to be useful, brands need to make sure that it is extensive, complete, well-written and appealing to those that will be utilizing it. Excellent product content is not just limited to text, but also digital media --the more the better, and creating an extensive database of digital assets can make content more useful and versatile across a variety of scenarios.
2. Content Quality
While having lots of content in a PIM software is important, more often it is the quality of the content that makes a real difference. Having information that is optimized for search engine optimization (SEO), adheres to brand rules and is easily digestible by a wider audience is crucial to its ultimate usability. In this case, it is best for brands to invest in consistent auditing of their information in order to purge, improve and determine its readiness for publishing to online retailers.
3. Content Targeting
Online conversions depend on how engaging the product information is to consumers, so brands need to ensure that theirs is correctly targeted to those they are trying to sell to. Have your product description pages been designed and populated with content that supports the buyer's journey with the item? Supporting and highlighting the long-term usage of the product with feature bullets, descriptions, images and below-the-fold content is one of the ways that your product information strategy can support your brand's continued success online.
4. Content Accessibility
Having a central information repository that is easily accessible and supports search, enrichment and authoring capabilities is essential to having the most efficient and optimized content updating process --something essential to any team trying to boost conversions online. Moving away from a spreadsheets model and scaling up in a cloud-based service also gives a company more opportunities for integrations and accelerated connectivity among services.
5. Content Governance
Information accessibility is crucial, but that a successful PIM software also keeps content secure. PIM systems that support content governance, are able to establish restricted controls and different levels of permissions are successful because they are so versatile and flexible, so they can be tailored to fit the needs of many different industries and companies. Having a model that adapts to the changing market requirements and is agile in its updating processes can be the difference between market success and stagnation.
Ultimately, a successful PIM strategy is one that keeps the integrity and value of product information as its main focus. Brand's that currently utilize PIMs as an information repository have an opportunity to become market leaders by leveraging automation tools, agile methods, and cloud-based integrations to get the biggest return on their PIM investment.
To learn more about what makes a PIM an important ecommerce tool, watch the webinar below.