5 D2C Apparel Brands Helping Shoppers Skip the Dressing Room
Cara Wood | January 8, 2020
Customers demand engaging, informative online experiences — and this need is only heightened for apparel brands. Return rates for online sales range anywhere from 30% to 40%, according to Coresight Research, and leading direct-to-consumer (D2C) brands are finding innovative ways to decrease these numbers.
From utilizing technology like augmented reality (AR) and artificial intelligence (AI) to offering radically open exchange and shipping policies, there are many strategies D2C apparel brands implement to optimize how shoppers buy online. These technologies help them skip the dressing room and move on to check out.
1. ThirdLove Leverages a Data-Based Quiz
Bra company ThirdLove developed Fit Finder, an interactive online quiz that utilizes both research and customer data to help shoppers discover the elusive perfect-fitting bra. The quiz asks for information about critical fit metrics, such as cleavage gaps, pinching, slippage, and more. The inclusive quiz, which also offers unique options for nursing mothers and pregnant women, can help its customers find their size in under 60 seconds.
ThirdLove also allows users the ability to try the products before purchasing, building in the promise of a perfect fit into its business model.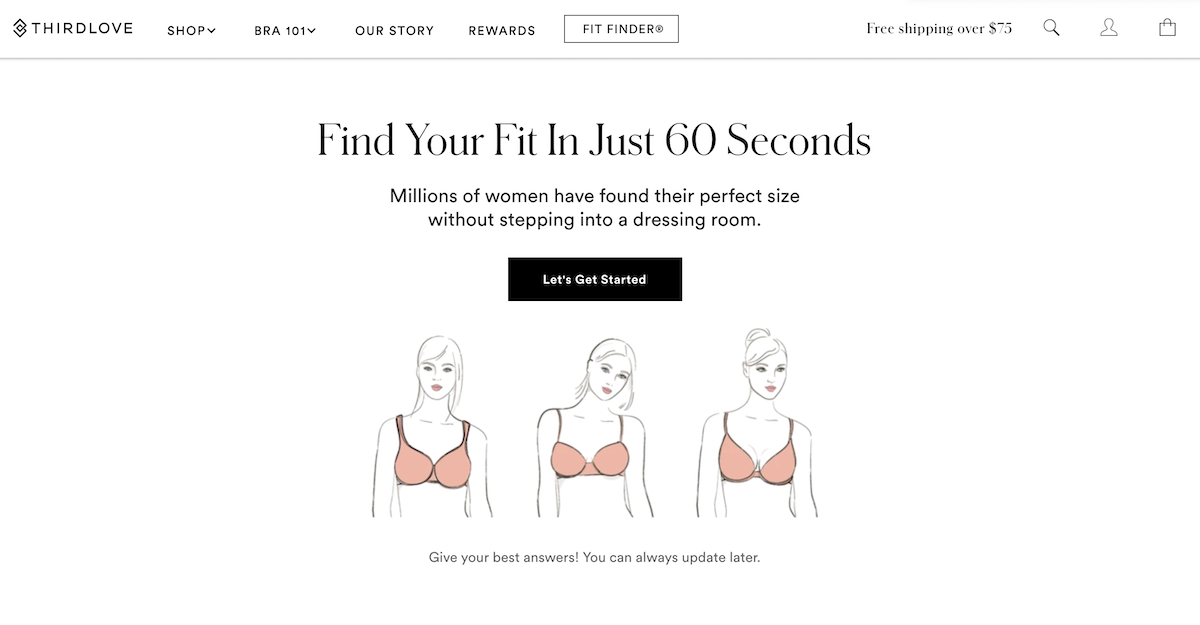 Image Source: ThirdLove
2. Andie Offers Endless Exchanges
Fit is the most critical concern for online apparel shoppers, and swimwear brand Andie placates this issue with its return process. Every order offers free shipping and returns — with unlimited exchanges. Shoppers can order a variety of styles and sizes to try on in the comfort of their own homes and send back what they don't want. This requires the brand to have a high level of supply chain efficiency, requiring a seamless process for product information management (PIM).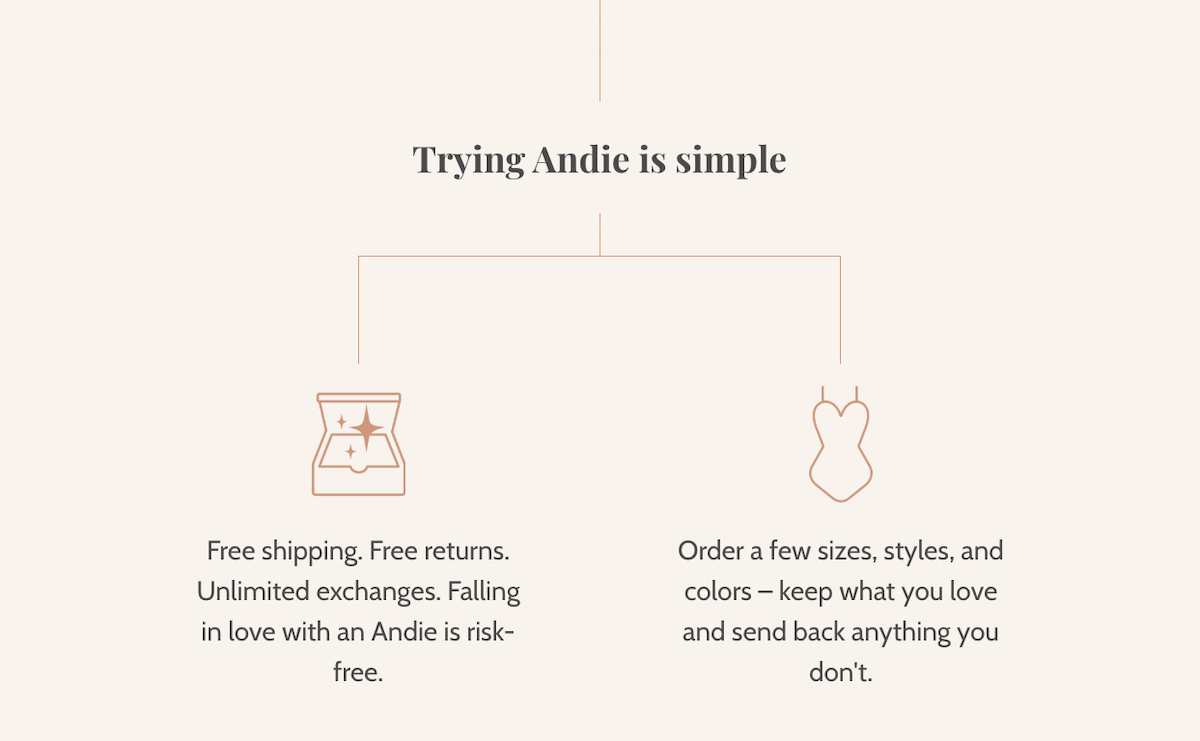 Image Source: Andie
3. Warby Parker Utilizes AR Technology
Seeing an item of clothing on a model online, especially if the brand offers 360-degree image spins and video, can help shoppers better visualize how a product will fit. Glasses are one clothing item that can be harder to size online.
This is why Warby Parker launched Virtual Try-On, a feature of their app that allows users to utilize augmented reality (AR) to see in real-time how each frame would fit their unique features. The tool also utilizes the face-mapping capabilities of select smartphones.
Video Source: Warby Parker YouTube
4. The North Face Puts IBM's Watson to Work
Clothing brand The North Face launched its virtual assistant program to develop a personalized online shopping experience, utilizing Fluid artificial intelligence (AI) and IBM's Watson. This tool helps shoppers feel like they're speaking with outdoor experts by utilizing open-ended answers to questions like "Where and when will you be using this jacket?" Answers trigger analytics-based search results, which can be further filtered through the conversation.
These exchanges help shoppers find the right clothing for their needs without the help of an in-store salesperson — with significant results for The North Face. Customers spent 40% more time on The North Face website when they interacted with this AI-based tool, according to research from IBM.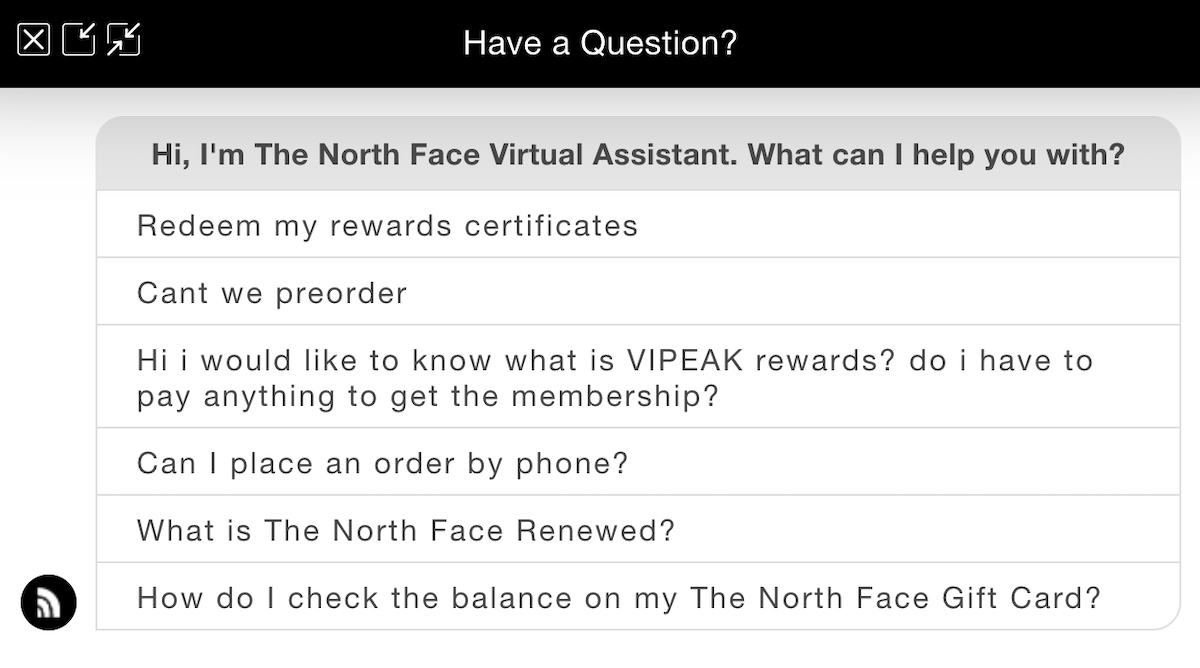 Image Source: The North Face
5. ModaBox Lures With Personalization
Clothing subscription brand ModaBox takes the personalized experience one step further by connecting shoppers with their own expert stylists. After completing a style profile to determine fashion preferences and sizing, shoppers collaborate directly with their own stylists to curate outfits each month. Personalization helps the brand connect with shoppers on a deeper level, helping them increase brand loyalty.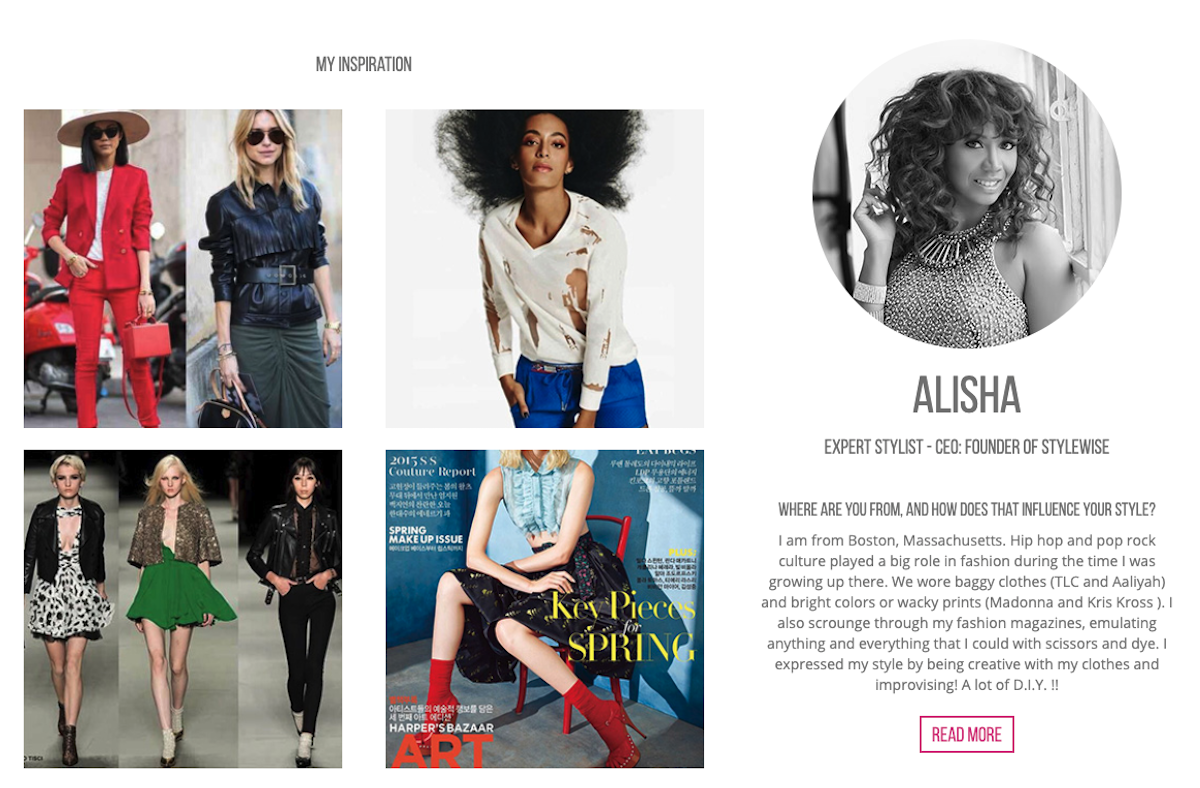 Image Source: ModaBox