Symmons Industries Embraces the Digital Shelf and Cuts Time to Market
Salsify | December 9, 2019
Manufacturers have shaped technological innovation and growth since the Industrial Revolution in the U.S. With the rise of the digital shelf, however, some well-established brand manufacturers have resisted change — opting instead to do things the way they've always been done.
Commerce is changing, and Symmons Industries, which was founded in 1939, understands the need to embrace the evolving landscape.
Symmons Industries manufactures both residential and commercial plumbing products, including premium showerheads, faucets, and valve bodies. Its products can be found in luxury hotels, including the Aulani Disney Resort and Spa in Ko Olina, Hawaii, and The Liberty Hotel in Boston, Massachusetts, as well as in homes, hospitals, and other facilities across the U.S. Its products are sold in stores nationwide and through online retailers, including Amazon, The Home Depot, or Lowe's.
Tessa McIntosh, ecommerce data coordinator, and Tom Kahana, director of marketing, operations, and analytics, lead the Symmons ecommerce team in this digital transformation.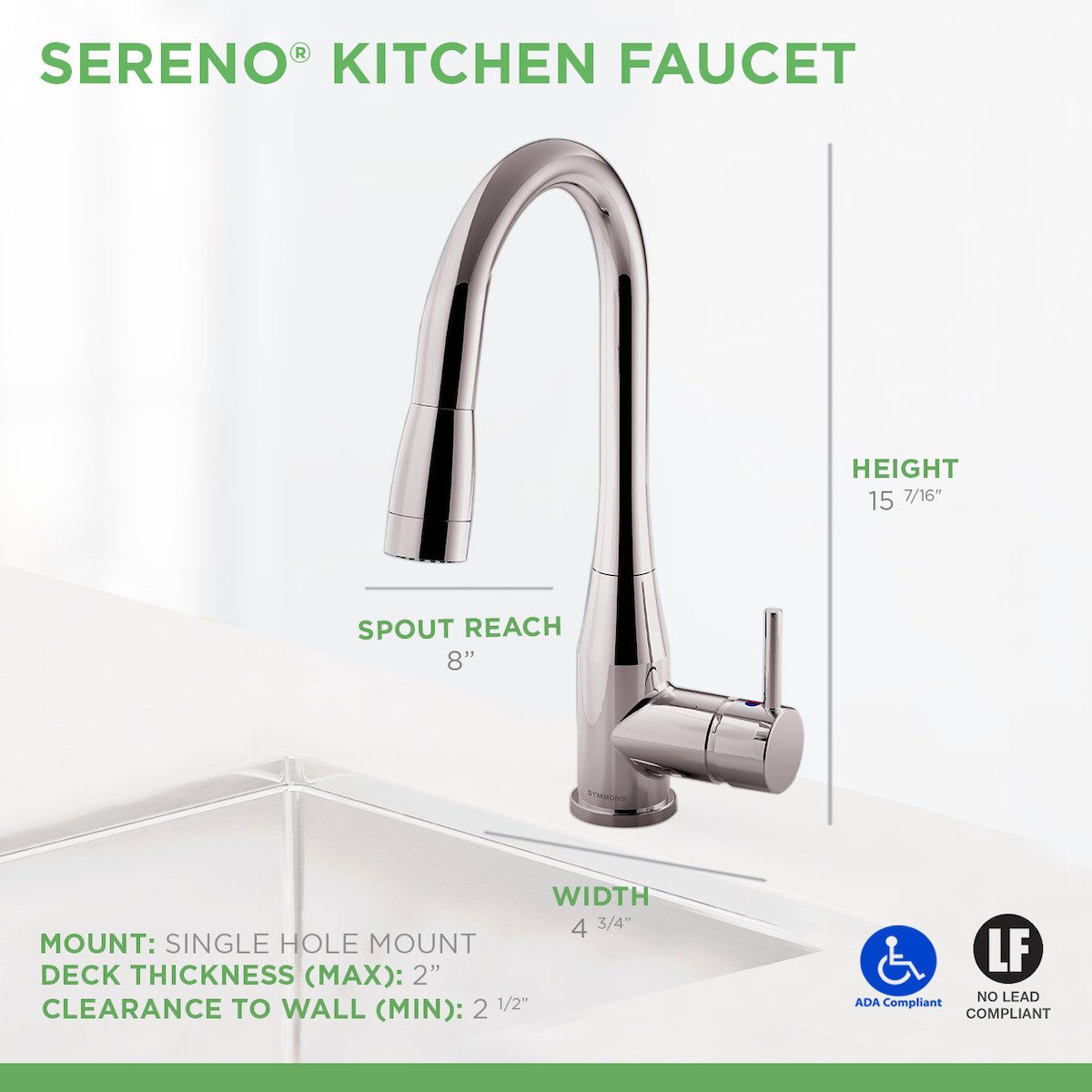 Image Source: Symmons Industries
Initiate Cultural Shifts for Digital Transformation
Symmons is committed to digital transformation but believes the process requires a cultural shift. Some business to consumer (B2C) contacts, such as plumbers, may prefer in-store shopping to buying products online through Amazon, The Home Depot, or Lowe's. Some business to business (B2B) contacts, such as distributors, may prefer a physical price book to an online portal.
"People have done things a certain way for a really long time," Kahana said. "This is unfamiliar territory for a lot of people, and it's daunting and scary for them to jump into this new age of technology and change."
Kahana believes the most effective strategy for winning support with change-resistant parties is bringing them into the process.
"Let them understand why we're doing what we're doing," Kahana said. "Walk through the benefits. Understand there may be questions or some resistance. Partner with them on making these adjustments and changes."
Building cross-functional internal teams also improves the customer experience overall. How? Many internal departments are required to bring new initiatives, such as same-day shipping, to life. Effective change management allowed Symmons to build momentum across departments.
Organize Scattered Product Information
Symmons' digital transformation started with a challenge most brand manufacturers face: scattered product information. The team kept images, specification sheets, and similar product content on shared files within the company system.
It also managed much of its marketing material, such as feature bullets, within its enterprise resource planning (ERP) system. "Which is not what it's made for," McIntosh said.
McIntosh had a goal of listing 600 core products online. The content-management process, however, required listing every stock-keeping unit (SKU) on six different platforms. This time-consuming operation was "incredibly difficult to manage."
"While one listing may take you 10 minutes based on what the supplier or the vendor requires, some might take you a couple of days to hunt down the product information because it lives in 10 different locations," McIntosh said.
From the start of her career at Symmons, McIntosh pushed to implement the right product experience management (PXM) solution. This process required her team to go through an extensive evaluation process, which allowed McIntosh to develop an understanding of what her team needed for success on the digital shelf. It required a customizable system that was able to adapt to its existing information.

"We met with vendors, went through demos — and really tried to understand the products to find the one that had the solutions to the problems we had," said Kahana. "Ultimately, Salsify was the one that was selected."
The timeframe for getting product information online completely shifted after implementing Salsify. Having the ability to easily map a single product listing to multiple vendors and adapt to their unique requirements cut the average time to get a product listed from one week to one or two days.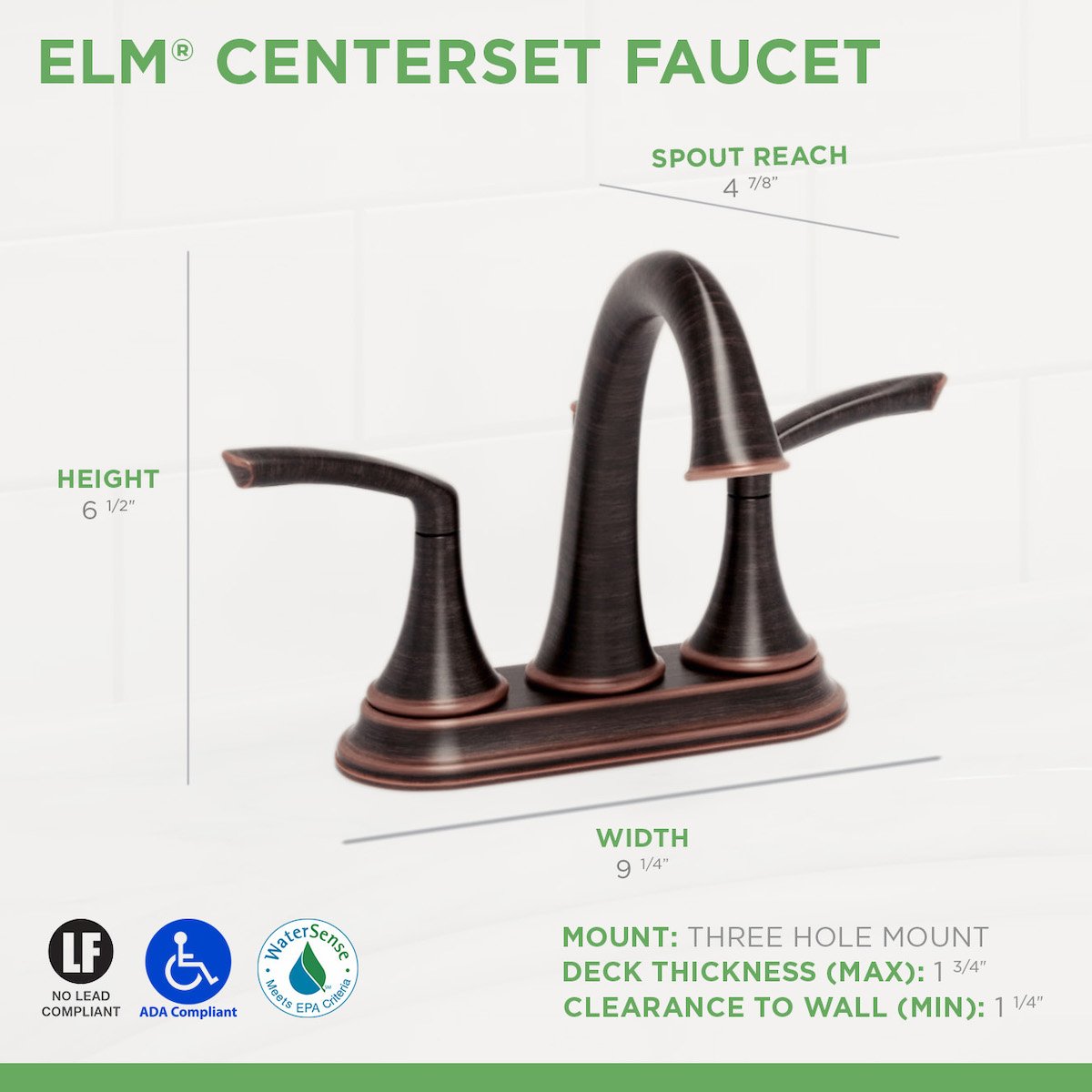 Image Source: Symmons Industries
Quality Not Quantity for Competitive Edge
Symmons has roughly 2,500 SKUs for its ecommerce program, but McIntosh has a strategic, quality-over-quantity approach planned for the 600 best-selling products. Rather than expanding the online catalog to include every ecommerce SKU, McIntosh plans to first use content to optimize the customer experience for these legacy products.
McIntosh noticed products with complete product information and multiple images often received more clicks and sales. Her team has recently started investing more heavily in product imagery, expanding its catalog to include stylish lifestyle imagery that will help its B2C customers better imagine how Symmons products will look in their homes.
Another focus for the team is finding new ways to highlight product quality and features in more detail. Highlighting images that illustrate the multiple settings of a shower system, for example, helps users visualize the difference between drench and waterfall modes. Detailed product information about construction materials also helps the Symmons team highlight the high quality its customers demand.
Embrace the Rise of the Digital Shelf
"The internet is here, and it's the future," McIntosh said. "You might as well jump in."
Symmons understands the importance of staying ahead of new technology and sets an example for other brand manufacturers in well-established industries. Initiating cultural shifts, championing streamlined systems for product organization, and understanding the importance of quality-over-quantity has helped their team embrace digital transformation and significantly reduce time-to-market.