Providing Walmart with product content just got easier
Peter Crosby | February 10, 2016
Takeaway: Salsify has some great news! Our customers are some of the first to be able to deliver product content directly to Walmart through their API.
In the past, for brand manufacturers, publishing enough product content for hundreds if not thousands of products was exhausting, to say the least. All the hard work of providing basic product content, much less rich product content such descriptions, features, images, specs, datasheets, etc. for all products had to be created and then manually submitted to Walmart. Walmart's API combined with Salsify makes it easy for brands to upload content for publishing to Walmart.com, a notoriously gruesome retailer to publish to.
All this is well timed with the advent of consumers and consequently retailers demanding better, richer product content. A report from SPS Commerce found that 69 percent of ecommerce retailers have prioritized improving the quality of their product attributes, while a survey conducted by Echo Cove Research indicated that a majority of brands (62 percent) consider those product content requisitions "unreasonable."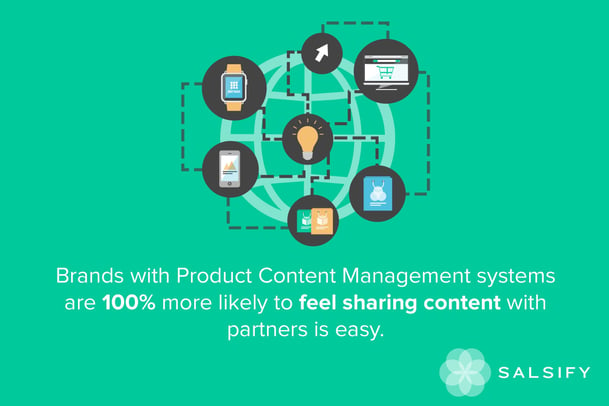 Walmart was one of those retailers making fairly stringent demands such as their new policy called Content Spec 2.0 wherein they demanded hard deadlines for detailed product content and item attributes (and if you want to learn more about what exactly those specifications entail, we've got you covered here). So you can imagine how much of a relief their API has brought to brands.
Walmart's API is a big deal if you are a brand manufacturer and if you have any part in the product content supply chain. By using Salsify, and with the introduction of Walmart's API, brands can save tons of time and manual effort, not to mention they now have the ability to deliver more accurate product content than ever before. Woohoo!
"Publish your brand's product content directly to Walmart's Content Spec 2.0 system."
In addition to publishing directly to Walmart's new Content Spec 2.0 system, we're working more closely with other global content network firms such as 1WorldSync, GXS and Kwikee, with the intention of making delivering product content easier and faster than ever.
We are delighted to share this news with the ecommerce community, brands, retailers, and even consumers alike! No one distilled our journey and what this all means for our customers better than Rob Gonzalez, one of our founders.
"We worked closely with Walmart to beta test the API and are now one of the first companies to publish our customer's content directly to Walmart, getting their best content to Walmart in minutes instead of weeks."