How to Prepare Your Products to Sell on Google | Salsify
Salsify | December 17, 2017
With an ever-increasing number of companies relying on e-commerce as a major source of income, understanding how consumers shop online is crucial. That means companies must ensure online customers have easy access to all the product information they need to make a buying decision. You must prepare your product to be found everywhere your shopper is, including search giant Google.
Up-To-Date Product Content Is Crucial
Customer satisfaction rates are directly related to their total experience with a retailer, but online retailers are especially susceptible to content issues that can, and will, derail satisfaction rates. Industry sources continue to emphasize that accurate information is lacking on many websites and in many product feeds, which tends to undermine not only that website, but consumer confidence with the platform in general.
What does this mean for brands? The time you have to sell your products is shorter and the pressure to be more relevant has increased. You can't rely on being the one that the most people have heard of, it will need to be the one that a specific shopper is looking for at a specific moment in the context of their day. Google Shopping Partnerships Executives Puja Chokshi and Anand Vora shared how changes in consumer shopping behavior have impacted the search giant's strategy and some of the ways brands can work with them on improving product content in our recent webinar.
Since products and product information constantly change, online data must quickly and accurately reflect those changes. Companies with seasonal items have always taken steps to keep their data up to date, but not all companies do so. Consumers who spend time shopping only to find the product or service they're interested in is no longer available when they get to the checkout point are not likely to bother using that provider again in the future.
Create the Right Brand Experience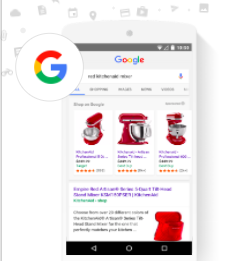 Consumers tend to be loyal to sites that perform well and deliver products that deliver on the promises made on the sites. Conversely, any time a site fails to deliver a quality product or the information about a product is inaccurate, consumers are unlikely to shop at that site in the future. In addition, social media sites are now favorite platforms for consumers to vent their feelings both when they've experienced good or bad service.
Know What to Change and Act Quickly
Google is now providing product data feedback to users of Google Manufacturer Center. There are more than 35 types of product content issues -- everything from grammar or spelling errors to duplicative listings to poor image quality -- that the company can flag to your team. Getting these insights directly from Google is a huge step forward and allows you to correct any specific problems for each product listing you share in your shopping feed.
Have questions or are you ready to get started? We are here to help. Learn more about how Salsify works with Google Manufacturer Center to optimize your google shopping feed, improve your product page rankings and make it easier for shoppers to find your brand.