Learn to Optimize Food and Beverage Pages on Amazon and Walmart
Jonathan Herman | October 9, 2019
The total grocery market was worth $632 billion in 2018.1 Online sales comprised 4% of this valuation, but are expected to quadruple to $100 billion by 2022.2
The top destinations for online grocery shoppers are Amazon and Walmart.3 After analyzing over 130,000 products on these retailer websites, we have outlined what does and doesn't work.
Get the report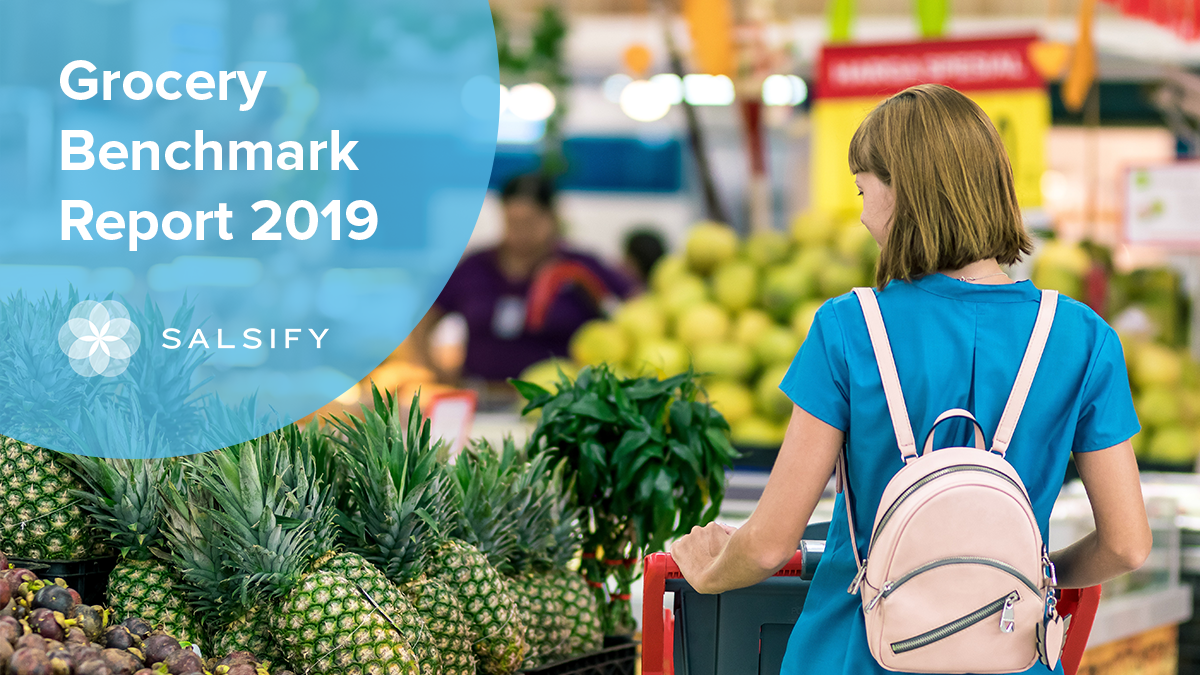 ---
Digital shelf winners use enhanced content
Enhanced content, which is also known as A+ content on Amazon and rich media on Walmart, offers shoppers an interactive and engaging online experience. It also gives brands better control over how their brand stories are shared.
Some examples of enhanced content are:
In a world of rapidly changing retailer requirements, enhanced content acts as a protected microcosm where brand stories can thrive. Brands using enhanced content see better results with enhanced content present on 41.4% of the top 10% products on Amazon, and 32.2% of the top 10% products on Walmart.
Images set real-world expectations
For shoppers, seeing is truly believing. While creating images for an entire product catalog requires time, coordination, and money, winners on the digital shelf now average around six images per product page.
Some examples of enhanced images are:
Nutritional information
Approximate product size
Multiple product angles
Brand history and lifestyle shoots
Product ratings and reviews build trust
Product pages with at least one review have seen a 354% increase in conversion.4 Top-performing products have as much as 50 times more reviews as the lowest-performing products in their category and price tier.
It's common knowledge: Shoppers rely on product ratings and reviews to build trust during the decision-making process.
User-generated visual content is on the rise across all product categories, and grocery tops this list with a 184% year-over-year increase in images submitted with user reviews. Reviews are not going away, and shoppers are increasingly creating and expecting this user-generated content.
---
Get the report