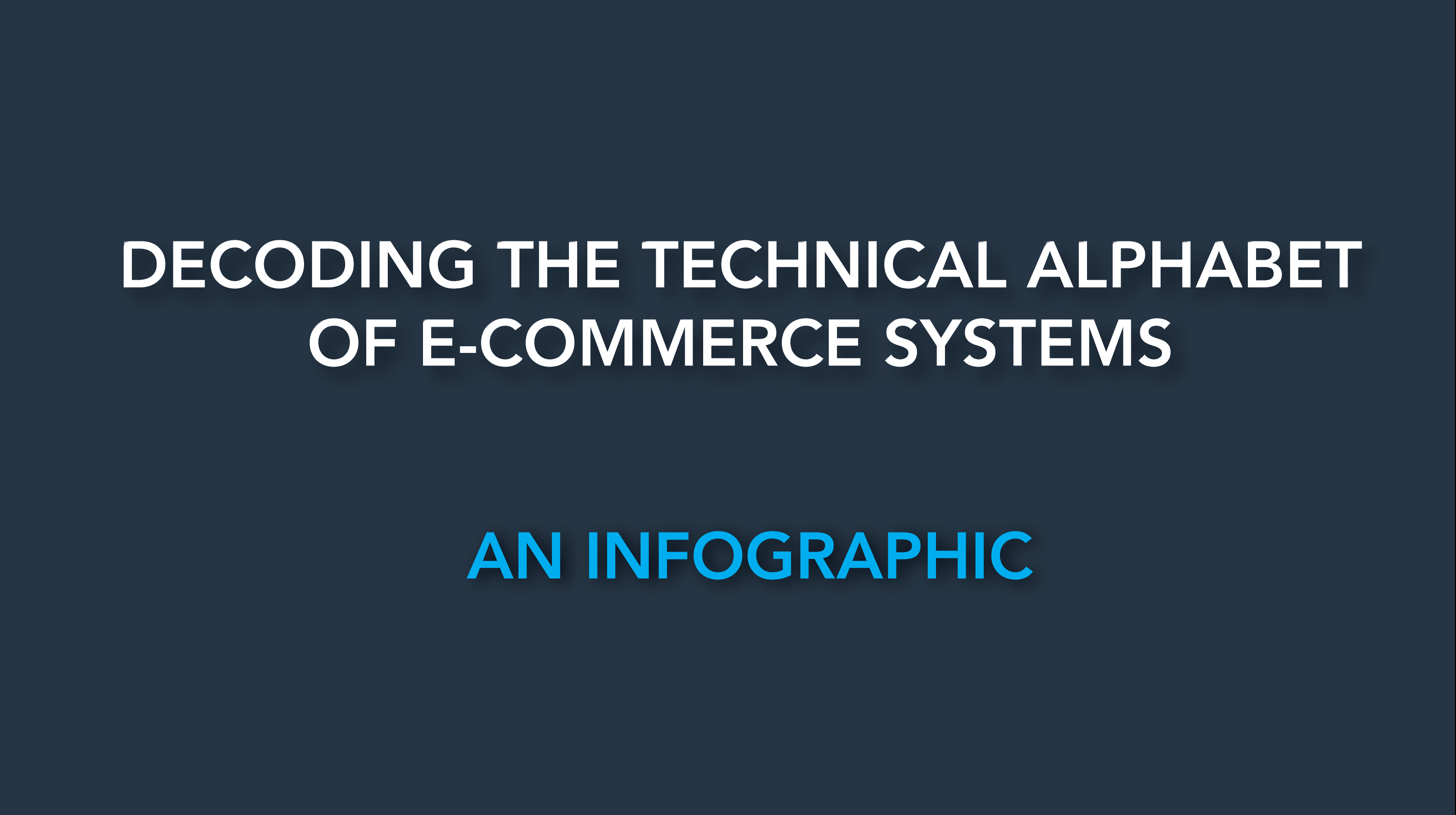 From CDN to PLM, the technical ecosystem of e-commerce is filled with daunting abbreviations that can make it difficult to discern the systems your company needs most.
So we tried to help you out.
This infographic decodes the e-commerce systems that centralize your resources and streamline your processes to bring the best online shopping experience for your consumers - no prior knowledge of abbreviations required.