How Beauty and Health Brands Can Bring the In-Store Experience Online
Barb Mosher Zinck | May 12, 2020
April saw online sales of household care items increase 57.5% year-over-year, with the beauty and health category growing 47.7% year-over-year, according to data from marketing research firm Nielsen and Rakuten Intelligence. Amazon also reported a sizable 70% year-over-year increase in March for beauty and health products.
As shoppers continue to move online due to COVID-19 shelter-in-place and social distancing orders, this growth is not surprising.
While ecommerce experts have different predictions about the percentage of buyers that will keep new online shopping habits after this crisis has ended, they unanimously agree that brands must meet these surges and prepare for tomorrow by embracing digital transformation now.
The global beauty industry is worth $532 billion, and the U.S. is one of its largest markets. Online sales of beauty products were growing pre-COVID-19, and this market was projected to be worth $38 billion by 2023, according to Euromonitor.
For beauty and health brands, embracing digital transformation is vital for long-term success. As shoppers adopt new digital habits, brands must find ways to bring the in-store experience online. Here are three tips to creating engaging product experiences online.
Tip 1: Leverage User-Generated Content
User-generated content, such as product reviews and testimonials, is one of the most valuable tools for brands. Beauty and health shoppers increasingly look to their peers to discover the most popular and top-performing products on the market, and these testimonials can help them make buying decisions online.
For brands with strong customer loyalty, these followers are often eager to share their product experiences on the review section of retailer or direct-to-consumer (D2C) sites, as well as on their personal social media accounts. Brands can bring user-generated content into their digital channels in several ways, including direct customer outreach or requests for reviews on social media.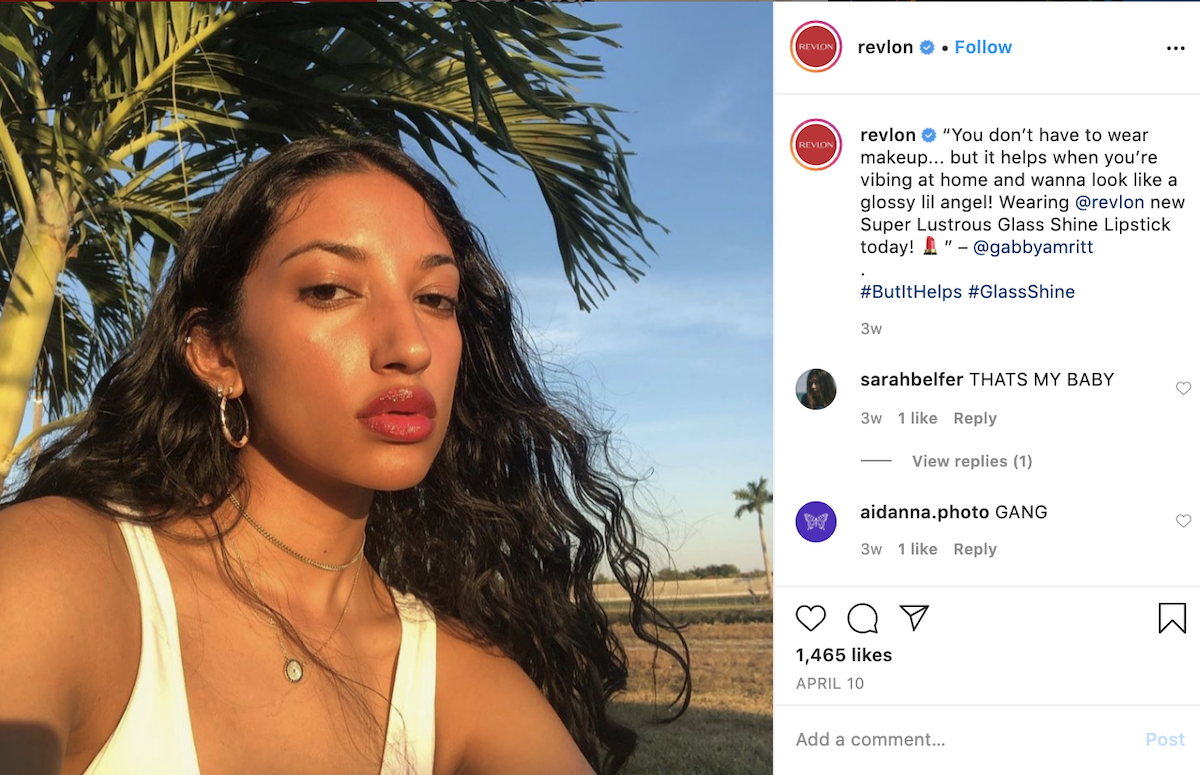 Image Source: Revlon Instagram
Tip 2: Build Engaging Product Experiences
When a shopper goes into a brick-and-mortar store to purchase beauty and health products, product displays are one of the top ways brands can catch their attention. Brands must focus on creating engaging product experiences, as they are the key to standing out against the competition online.
Enhanced content, which includes image galleries, videos, comparison charts, PDF downloads, 360-degree image spins, and more, can help your brand provide the necessary information for securing a sale online. Visually engaging content can help capture the attention of shoppers and has been shown to boost conversion by up to 10% across most categories, according to 2019 Salsify internal data.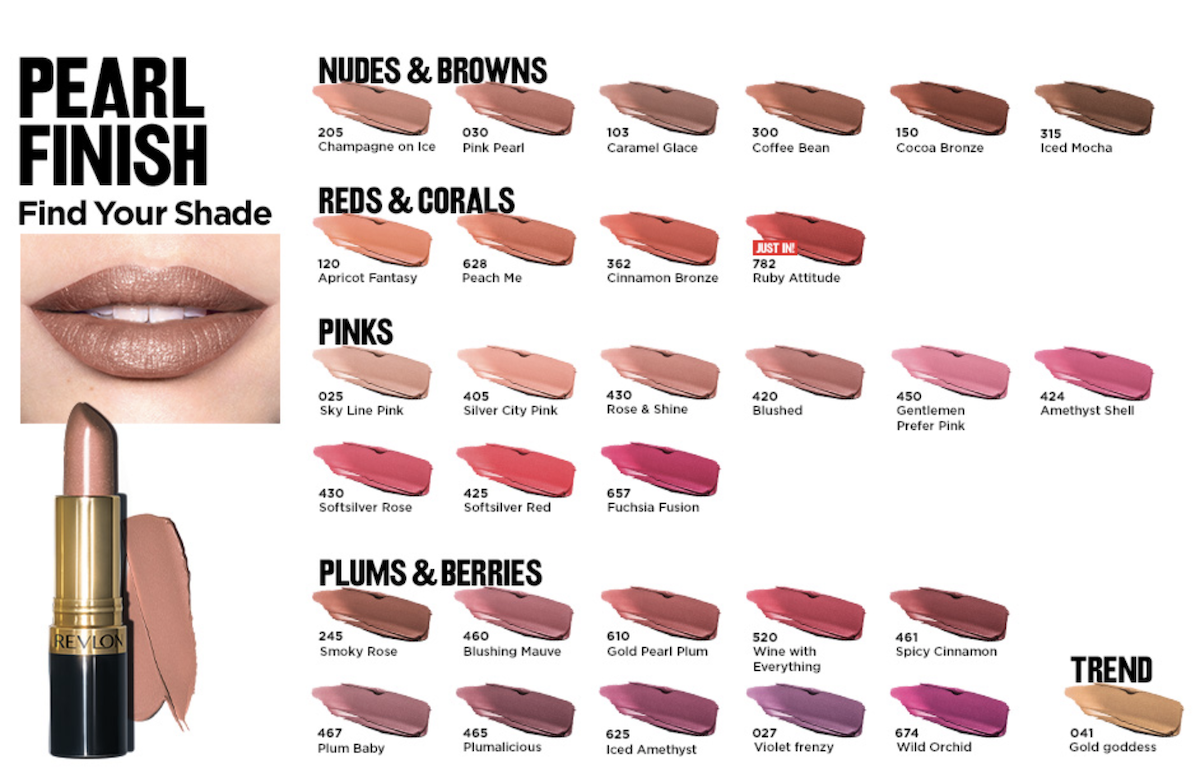 Image Source: Revlon Amazon
Brands must consider the in-store experiences customers seek — knowledgeable in-store consultants, the ability to test and try-on products, etc. — and use content to recreate the experience online.
Brands can highlight tutorial videos of popular social media influencers using their new skincare line. They could use a comparison chart to highlight the range of color shades for a new lipstick collection. Enhanced content gives brands the power to deliver compelling experiences that convert.
Tip 3: Embrace New Technologies
Beauty retailer Sephora may have one of the most popular augmented reality (AI) tools in the industry, Visual Artist. The 3D live experience is available both on desktop and on its mobile app and allows customers to try-on products in real-time and test expert-curated looks. Customers can quickly add products to their shopping carts, save the product list, or even share it on social media.
Chat tools are another way brands can answer questions online that would frequently be covered by an in-store consultant. Whether through a chatbot or a real salesperson, these chat features can help keep customers engaged online.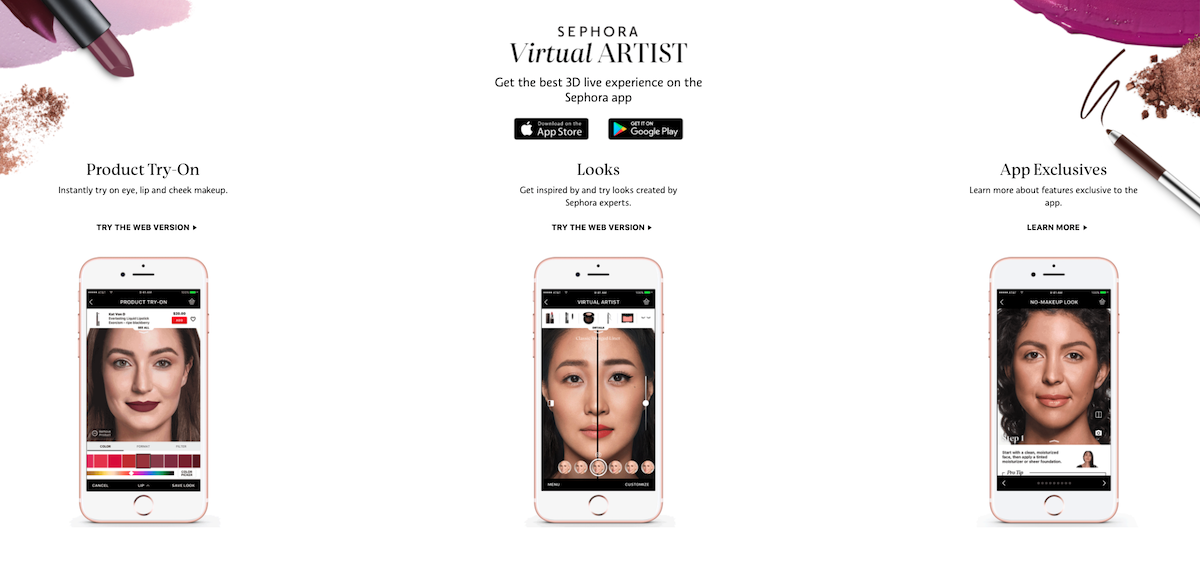 Image Source: Sephora
Meet Customer Demand for Information
Compelling brand stories, consistent content across retail channels, and engaging product experience that leverage new technologies can help shoppers experience brands virtually, boosting conversion and expanding market share.