Ecommerce leaders: Secret Agents of Change
Rob Gonzalez | November 30, 2015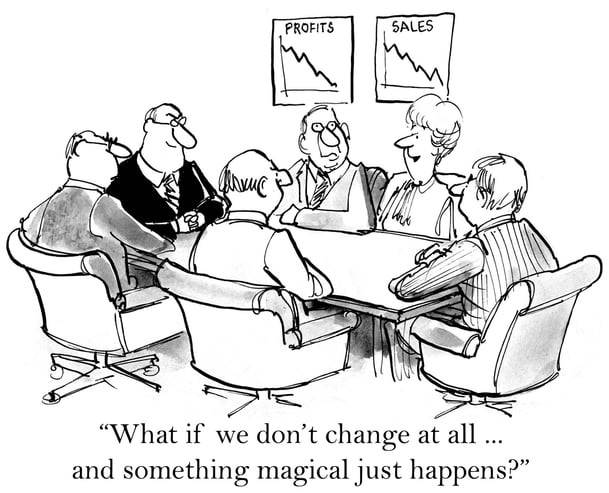 Early Cyber Monday numbers show sales on track to expectations of an overall 3.7% increase in sales, according to NRF president and CEO Matt Shay. Online sales were up 21.5% on Black Friday compared with the prior year, according to IBM Watson Trend. The fast-growing impact of online in both commerce and the omnichannel experience means that's where the action is happening. And that places you - the leaders and doers of ecommerce at the world's brands - at the forefront of change in commerce for the next several years to come. You are commerce's agents of change. You need to own that. But being an agent of change can be exciting - and exhausting:
You must drive internal change:

many of you are inside organizations that have become very successful in the brick and mortar realm. But, let's face it, many inside your organizations are just learning to spell ecommerce (tip: just add an "e"). And adding that "e" can be a very expensive proposition. You must use a combination of metrics, vision, and strong planning to drive the organizational leap of faith for an investment in ecommerce. An investment in people, processes, and technology to succeed at selling through online channels, or even your own website. It's a shift in thinking and investments, and you are the driver.

You must forge a new relationship with your retailers:

retailers are asking a lot of you, so that they can catch up to consumers. In a recent survey, 62% of ecommerce leaders said that retailer requests for product content are unreasonable. That puts it on you to figure out when and how to fulfill those requests without disrupting your organization. See "people, processes, and technology" in #1 above.

You must understand your consumer even more deeply:

You know your customers amazing well. But the ways they are searching and shopping are changing rapidly, and it will be the data from ecommerce that tells that story. You have to make sure you have access to, and a way to disseminate, that data. See "people, processes, and technology" in #1 above.
As the biggest U.S. online shopping day of the year passes, all your hard work is up and running for holiday 2015. You've worked with internal stakeholders, wrestled with retailers, and put your consumer under a microscope - and changed your people, processes, and technology to get incrementally better. You are a true agent of change in an area of great impact and strong growth.
Celebrate it. It's a non-boring place to be. And as you make your 2016 plans, prioritize. What initiative(s) inside your organization will unbound ecommerce? How can you best arm your retailers with the content they need to drive the Buy button? How can you understand your consumer better than ever before?
We will be by your side you on all this and more in the coming year, agents of change. Think of us as your "Q". Let us know what would help you in 2016 in the comments below or @gonzofy or @salsify on Twitter.