The Proven Path to Triple-Digit Growth in CPG Commerce
Michael Johnson | January 1, 2020
The consumer product goods (CPG) category still has a lot of gains to make in ecommerce. Dr Pepper Snapple Group adopted an agile content creation strategy across its large portfolio of brands to take advantage of digital opportunities and are reaping the rewards. Jordan St. Marie, senior manager of ecommerce marketing at Dr Pepper, shares three things every CPG brand can do based on his successful experience enhancing product content on Walmart.com.
Digital Shopping Statistics Continue to Soar
According to Forrester Research, U.S. online sales are expected to reach $523 billion in the next few years, up 56% from $335 billion in 2015. For any CPG brand, today's shopping experience means focusing on the digitally empowered consumer and ensuring products can be found no matter how he or she decides to shop.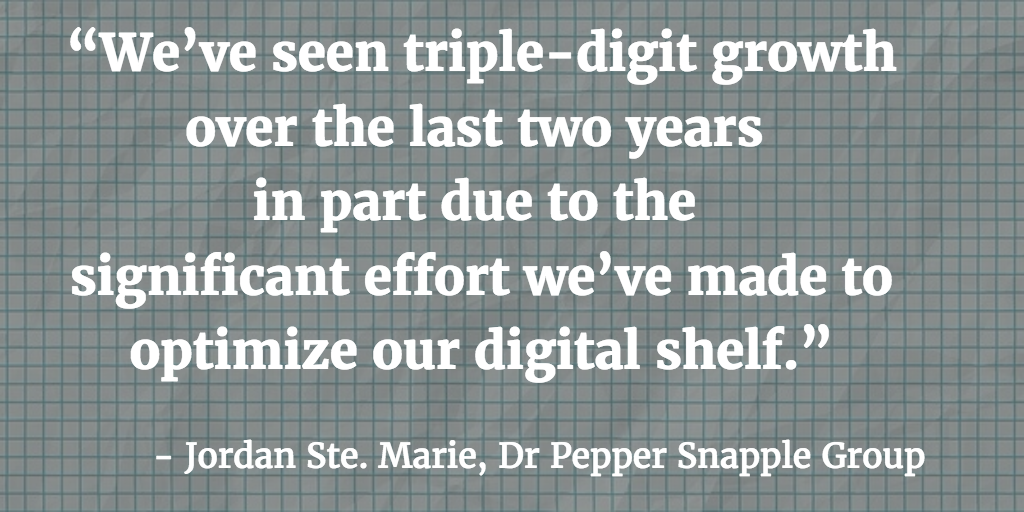 Dr Pepper Snapple Group addressed this new level of demand for product content, including consistent product descriptions and images everywhere consumers shop online — including when they search; are on a mobile device; are on a retailer's website; and are on social media.
Dr Pepper implemented the Salsify product experience management (PXM) platform to take advantage of digital opportunities in the CPG space. According to Jordan Ste. Marie, senior manager of ecommerce marketing at Dr Pepper Snapple Group, while ecommerce is still a small piece of Dr Pepper's business today, it holds some of the highest growth potential.
"On one retailer alone, we've seen triple-digit growth over the last two years in part due to the significant effort we've made to optimize our digital shelf," Ste. Marie said in a recent case study, "Digital Content Partnerships."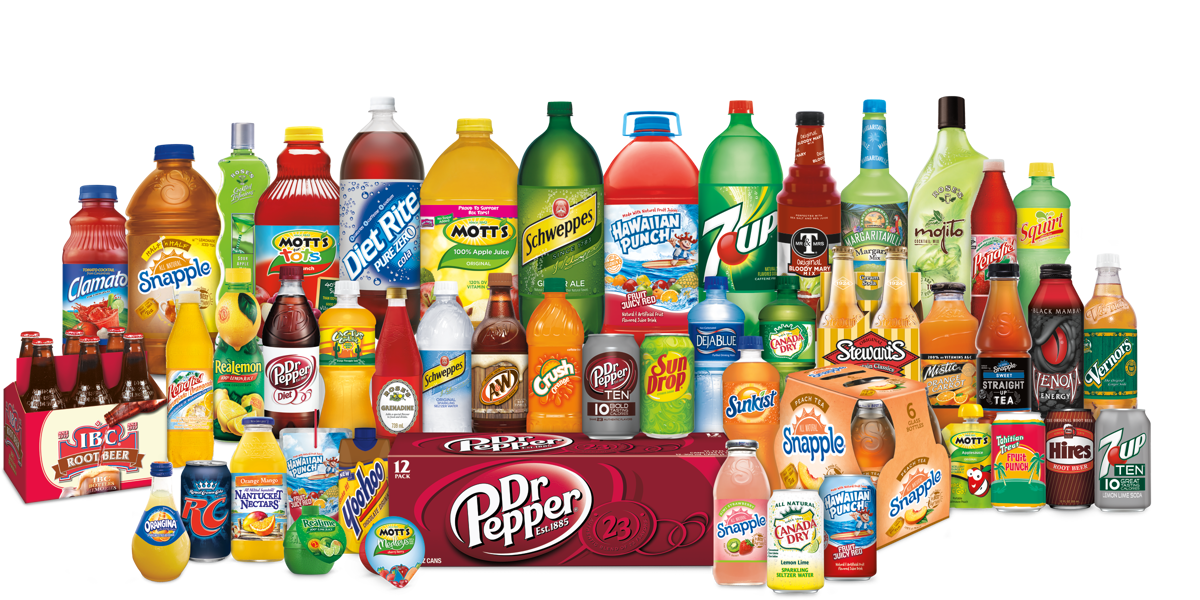 That required an agile content creation strategy across its large portfolio of brands and the ability to manage and share that content across all relevant locations, in order to compete against third-party content and images and retailer content already linked to its products (which was sometimes inaccurate or incomplete).
The Opportunity for Brands: PXM
Traditional ecommerce winners like apparel and technology are no longer the only ones reaping the benefits — CPG companies are also seeing big results. According to data analytics firm 1010data, CPG ecommerce sales increased a whopping 42% in 2015, well ahead of overall growth in ecommerce and driven heavily by Amazon subscription sales.
This is a big shift from just a few years ago, according to Euromonitor, which found that in 2013, online accounted for less than 1 percent of total sales in packaged food and about 3 percent in non-food areas. Acceleration has occurred rapidly since then, says McKinsey & Company, thanks to mobile device owners, who research products heavily online, particularly in CPG product categories such as cereal, soap and cosmetics.

Today, laundry detergent is a perfect example of a category doing big numbers in ecommerce, with sales up 85% last year, 1010 data found — Procter & Gamble Co.'s Tide leads with a 48% share. Pet food is booming as well: According to the American Pet Products Industry, the $23-billion pet food business has the highest ecommerce penetration relative to other home care categories, with ecommerce sales growing 55% in 2015 to $760 million.

Still, CPG companies need to ready themselves for continued ecommerce demand in order to meet holiday sales goals. For example, a recent Morgan Stanley report found that ecommerce still only accounts for only around 2% of grocery sales, so there is plenty of room to grow.
How CPG Brands Can Become Ecommerce Ready
Before using Salsify, Dr Pepper struggled to manage digital content across a large organization and multiple IT systems and stakeholders. Ste. Marie shared three tips for other brands struggling with the same challenge:
Fix the basics first: Updated product image assets (provide multiple shots if possible) and a clear product title are key: "If a shopper doesn't understand what a product is on the search results page, they will likely move on and choose a competitive brand."
Speak to your customer: Product descriptions, features and attributes should be written for your target shopper: "You want to be speaking 'why-buy' to the shopper when they are at that critical point of purchase."
Centralize your organization's data: Retailers like Walmart and Amazon may ask for more data than a marketing team has, so CPGs must work cross-functionally across many departments to aggregate all of these data points at a SKU by SKU level. "Centralize your cross-department data in a place where each stakeholder can update their data set or you can create automated system linkages."
A New Relationship With Retailers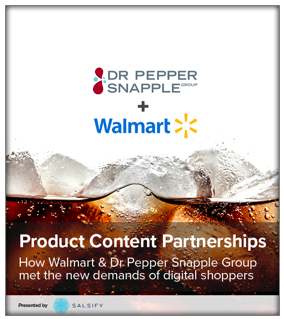 New bonds are being built between the brand and the retailer — for one thing, product content has shifted from a retail operational burden to a brand-based driver of commerce currency. Retailers, including Walmart, are also looking to expand their product catalog and the product content that goes with it to keep pace with shopper demand around that time. Getting product information for millions of SKUs and hosting it on Walmart.com is an enormous undertaking. Walmart partnered with Salsify to develop the systems it needed. Together, Salsify's product experience management platform and Walmart's API allows brands to get their product content live on Walmart.com in seconds instead of months.

"The best source of that content is the brands we work with — they know the products better than anyone else. With this initiative, we're not only meeting the demands of today's shopper; we're empowering our suppliers to have a more direct role in merchandising their products to the end consumer," says Steve Breen, chief merchandising officer for Walmart.com, in our "Digital Content Partnerships" case study.