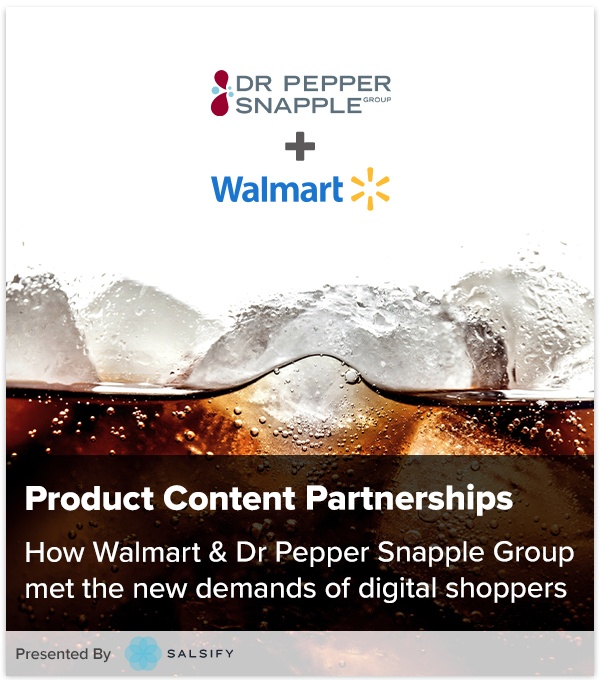 "We're not only meeting the demands of today's shopper; we're empowering our suppliers to have a more direct role in merchandising their products." - Steve Breen, Chief Merchandising Officer, Walmart.com
Dr Pepper Snapple Group and Walmart confronted the reality of a new age of shopping - one where buyers are at the center and turn to digital browsing before making a purchase. The CPG brand and retail giant each focused on product content as the way to serve data-hungry shoppers accurate and compelling content and drive sales online and in-store.
Learn more about how Walmart and Dr Pepper used Salsify's product content management platform to:
Organize internal and external systems to create, collect, and share comprehensive product information for multiple brands.

Collaborate across the retailer/brand divide to meet customers' requests for information no matter where they shop.

Improve their capability to apply data science technology to better target shoppers and optimize sales across the digital shelf.