Can Trendy Health and Beauty Sites Avoid The Social Shopping Trend?
Emily Saka | August 6, 2013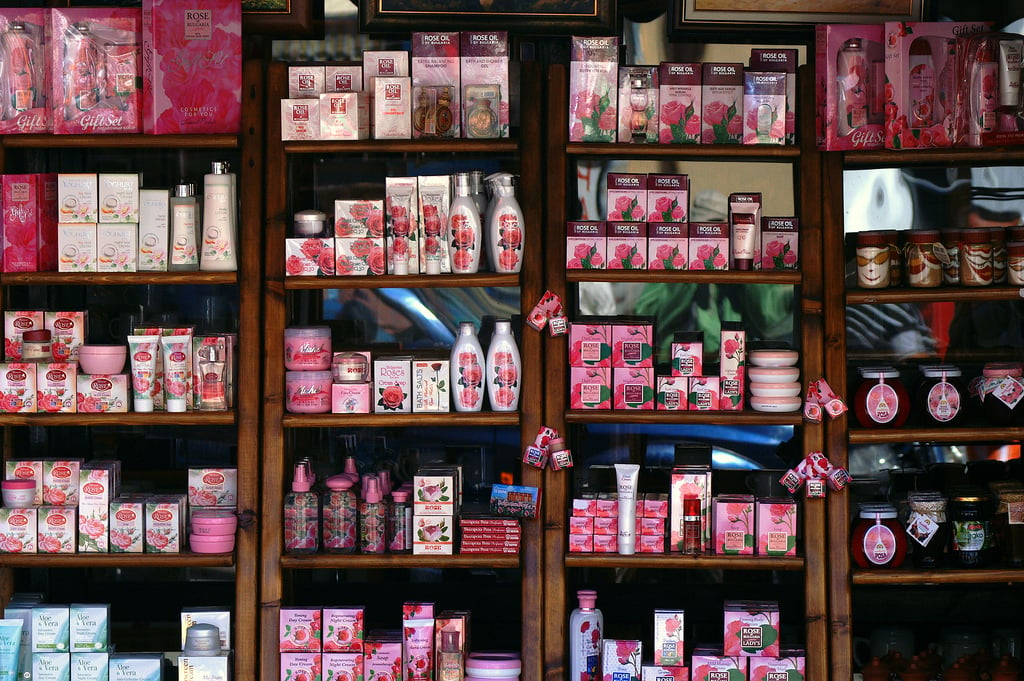 We've written so far about health and beauty sites the average consumer can recognize. But we wondered: is the consumer experience the same across all price ranges and levels of trendiness, especially when it comes to social shopping?
As it turns out, the answer is no.
We analyzed a handful of sites dubbed the best in beauty, as recommended by a panel of industry experts to London's The Times. We soon found that the social shopping features that have become a fixture in mainstream retail are all but gone in these upmarket sites - which is more detrimental to the shopping experience than they might think.
YOUR BEST FRIEND'S OPINION DOESN'T MATTER HERE
When shopping online, if you stumble upon a new cosmetics line or are picking between two similar brands, the reviews from a community of users can often make or break the buy. And mainstream sites know this.
Not only do many mainstream sites give you an aggregate consumer rating of a product, they're also increasingly requiring reviewers to fill out extensive profiles - name, age, location, hair color, skin type – before their comments. (Liz, 25, Ohio, brunette, oily)

It's like shopping with dozens of people you know very well, and getting personal feedback about a particular item.
But the trendier websites recommended to the Times offer very little by way of comprehensive social shopping features. There are limited social media tie-ins - just a sprinkling of icons on a few sites. And the retailers on this list simply omit the customer review section entirely. Instead, customers are directed to related blog posts or videos for additional product endorsement.
Even Fancy, a Pinterest-style site claiming to embody the values of social shopping, makes consumers build trust in other users based solely on their previous activity on the site and simple, Facebook-like comments. Gone is the bubbly pitch from consumer Liz.
WHY CAN THESE SITES BUCK THE TREND?
The attitude seems to be this: if a trusted expert or luxury brand endorses the product, the seal of approval should be enough to convince a person to spring for the purchase.
Therefore, the prestige of esteemed British hairstylist Daniel Hersheson exempts his online store from having to rely on customers vetting the products. Association with the Hersheson name is as good of a pitch as any.
Luxury eyeglass retailer MyOptique boasts an online style advisor, which mimics a professional consultation as a consumer answers questions and is guided through the site's designer brands. The brand appears to think that this kind of guidance trumps that of a consumer's peers.
In short, brands and experts whose names inherently signify quality are less likely to derive any benefit from opening up communal sharing and review avenues about their products.
SHOPPING MADE SOCIAL VERSUS SOCIAL SHOPPING
With a number of blogs making this list (Zoella, Pout Out Proud, etc.) and many of these retailers, like Victoria Health, adding blog and newsletter components to their sites, we can't conclude that upscale shopping, because of its lack of consumer reviews, takes place in a kind of aloof social vacuum. Examples like these show that online retail across the board is adapting to a more open Internet marketplace.
But when it comes to social shopping as it is known in an E-commerce context, the sites we looked at show that trendier retailers aren't quite jumping on the bandwagon. Would a recommendation from your next-door neighbor, as chic as she might be, outweigh the endorsement of a product from Kate Middleton's once-hairstylist?
While the conscious omission of things like customer reviews and social media plug-ins make sense if the consumer is as trendy as the brand or expert, the beauty of social shopping for "the average consumer" (myself included) is that it brings the shopping experience to a level playing field. I can't pick up on the subtleties between two luxury brands of organic shampoos, but if a reviewer with similarly hard-to-tame hair picks one product over the other, that's an endorsement I can understand.
Thus, even the trendiest of companies need to be careful. With consumers in mainstream channels quickly learning that their greatest resources are one another, companies are at a severe disadvantage if they consider themselves exempt from the social shopping trend.