Alibaba's 10th Single's Day Encourages Brands to Reach New Global Customers
Caroline Egan | November 7, 2018
Amazon may dominated the US ecommerce market, but China's Alibaba, the country's most prominent ecommerce marketplace, blows Amazon out of the water with its revenue numbers. They both have days dedicated to deals and driving sales on their site, for Amazon it's Prime Day which brought in $2.4B in 2017, for Alibaba it's Single's Day which brought in $25.1B in the same year. The motive behind the days are drastically different: Prime Day focuses on Amazon private label deals, whereas Alibaba works with over 180,000 Chinese and global brands. This is the main difference between the two global giants: Amazon looks to gain market share for their own brands, Alibaba does not have any private labels, making it ripe for global brands wanting to embrace new markets.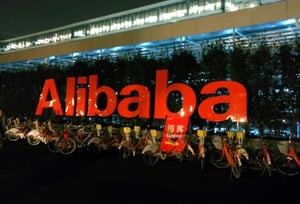 Single's Day which happens on November 11th annually has become the biggest shopping event in ecommerce globally and every year Alibaba engages more brands across the globe to participate and introduce their brands and products to emerging ecommerce markets. What does that mean in practice and why should global brands pay attention to emerging trends from the Global Shopping Festival?
Analytics to Improve Ecommerce Experiences
Alibaba wants to diversify the products available on Singles' Day--it is a huge part of their strategy. The marketplace works with brands to identify opportunities for tailored product opportunities, how to speed time to market and track their popularity. This allows brands selling on Single's Day to understand how they resonate with consumers and determine if a product needs improvement or if it's viability is strong.
Pre-Sales and Interactive Experiences to Excite Shoppers
Unlike Amazon, Alibaba promotes products weeks ahead of the 24 hour shopping extravaganza to capitalize on consumer interest. Coupons and pre-sales are opportunities for brands to push products out early and make them stand out. This year, Alibaba's global marketplace, Tmall, hosted interactive fashion shows, "See Now, Buy Now" where shoppers could purchase the items and vote on apparel items that they want as they watched. For apparel brands participating in this, they had enormous exposure: millions of consumers watched the shows across 10 platforms. Bridging the gap between on and offline experiences has become strategic force behind Singles' Day.
Omni-Channel Tactics for the Reluctant Ecommerce Shopper
From pop-up shops to promote Mom and Pop items to working with major brands to bring consumers into physical storefronts, Single's Day is not just about the digital sale. L'Oreal China partnered with Alibaba to have innovative, interactive in-store experiences across the country. This includes AI powered mirrors and vending machines for purchasing. Previously reluctant ecommerce shoppers become more aware of the offerings on the site, and are able to connect with brands in a tangible way.
Single's Day provides global brands the chance to introduce themselves to a growing market and test how their product experiences resonate with consumers. These lessons can be leveraged across digital channels: did your brand find success with interactive content? How can that be brought to market in other regions or channels? Are there opportunities to merge on and offline tactics to drive sales? Each major shopping event allows brands to connect with their consumer and should be used to sharpen tactics.