We recently hosted a conversation with content26 co-founder Mark White and Salsify co-founder Rob Gonzalez about how to develop a paid and organic search strategy to boost your discoverability Amazon. There were a number of excellent audience questions and not enough time during the event to answer them all. Here are the answers to the nine most frequently asked questions.
Build a Better Product Page on Amazon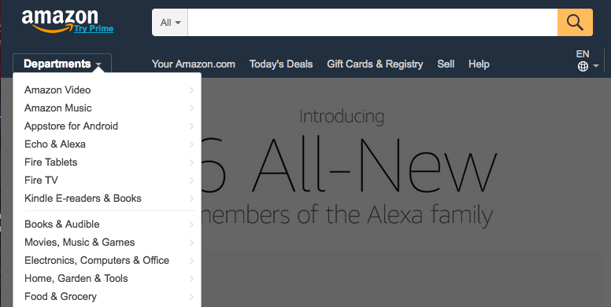 1. How do you balance the brand voice with trying to rank higher for SEO? What's a good way to start to refine your keywords?
If it's done right, SEO updates can strengthen the connection between how you talk about product catalog to how your customers speak about it. As a first step, look to at the data in a subset of your products. What terms are buyers using in reviews? What are the high-performing keywords in your paid campaigns? Which words drive organic search to your product pages today? The outcome of analyzing your data should leave you with a fresh set of phrases to incorporate into your product descriptions. Expect to discover seasonal patterns. Our recent research uncovered a shift in how shoppers search for over holidays. It's critical to keep testing and keep monitoring for new patterns to emerge. – Rob Gonzalez, Salsify
2. What are the differences in how to prepare content and product data for Amazon vs optimizing for SEO on other marketplaces or Google?
These differences between retailers and other sites are exactly what makes winning at e-commerce complicated. Amazon has its own set of product page requirements, they collect content from brands like you and validate it before putting it online. Multiply that process by every retailer, marketplace, or site like Google your brand could surface - and the complexity of juggling ecosystem requirements becomes apparent. You need an automated way to collect and store each retailer's requirements, update them easily when they change, and compare them against your existing content so you can confidently send the best possible content.
At Salsify, we generate readiness reports so our customers can see what's missing in terms of content requirements -- but it's also incumbent on every brand to make strategic adjustments due to the audience for each site. Amazon and Google each have different algorithms that rank product pages and they are adjusting them all of the time. The best strategy to provide as much of the required information as possible and build a process in which you can regularly measure and react to changes from their sites. – Rob Gonzalez, Salsify
3. What are the best practices around product titles?
The simple answer would be for me to rattle off a list of rules. Keep it to 20-100 characters, include the color, the brand name, the audience, the size, and include the top feature. Truth is, there's no list that applies across every category, and the top performers across category can change based on new behavior from shoppers or site adjustments from Amazon. Best practice is to look to top performers in your category on Amazon and consider how the factors above might play a role in that ranking. As a starting point, try our Product Content Grader on Amazon. Above all, include the most distinguishing details about the product and default to clarity and readability. – Rob Gonzalez, Salsify
Drive product discoverability by advertising on Amazon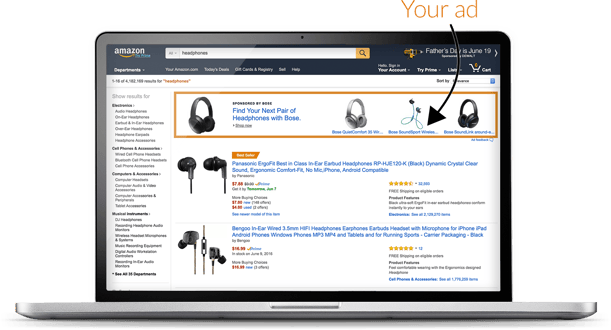 4. How do brand owners on Seller Central get started with AMS?
Sellers don't have access to Amazon's pay-per-click tool (Amazon Marketing Services or AMS), but they have access to Sponsored Products and Headline Search ads. Once you log in to your Seller Central account, you can access these services via the Advertising tab. – Andy Fang, content26
5. What's a good ad spend budget on Amazon and a good ACoS percentage?
The amount you'll want to spend on Amazon Marketing Services (AMS) ads will vary greatly between categories and brands. Some AMS campaigns can be successful for as little as $20 per day per campaign. A healthy Average Cost of Sale (ACoS) is 30% or lower. – Andy Fang, content26
6. Would you consider the premium version of A+ content to be worth the cost to purchase pages from an ROI perspective?
Amazon enhanced content, whether it's "Standard A+" or "Premium A+", allows you to showcase your brand in a way that essential content does not. Either one will give your brand a voice on Amazon and allow you to educate consumers about the features and benefits of your product.
Before creating enhanced content on Amazon, you should make sure you are following Amazon category best practices, have high-quality images to go with your copy, and have high-performing keywords integrated throughout your copy. In addition, your copy should emulate the language your consumers are using and demonstrate a deep understanding of your target market.
Before you decide which package to invest in, consider what it is you want to say and how, because there are a lot of additional features available through Amazon Premium A+, but you might be able to achieve the same thing using Standard A+ modules.
For example, Premium allows for custom layouts, videos, interactivity, and reviews that standard does not. Could your product benefit from these extra features? Or can the product page design be accomplished using the standard modules? Those are questions you need to answer before investing in premium content. Here's a great example of premium A+ from Dove along with a very effective standard A+ Baby Dove page. From Amazon data, we found that standard A+ pages like this one typically see an increase conversion of 3-10%, but we haven't received data on Premium pages.
However, if ROI is your key initiative, we should be discussing Amazon Marketing Services (AMS) and content keyword integration. A+, standard or otherwise, plays a critical role in leveraging the Amazon platform as a marketing tool, but the integration of AMS campaign data accelerates this; that's what will really increase your ROI. – Stephanie Souto, content26
Put it all together: Build a better Amazon strategy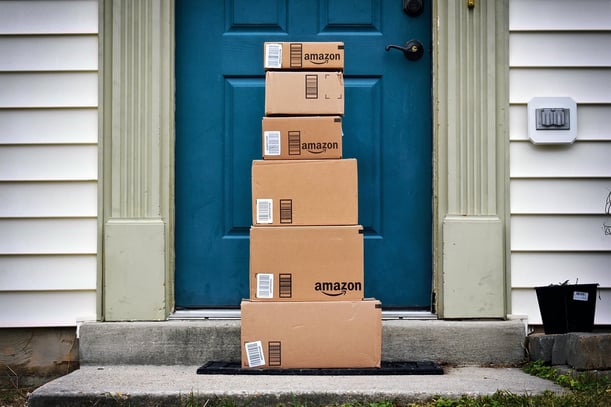 7. How does content opportunities and regulations change for P1 Vendors vs. P3?
Amazon Seller Central allows 3rd party sellers to manage their inventory, review orders, create ad campaigns and promotions, review financial accounts, and monitor their selling performance. Amazon Vendor Central does not have as much control over inventory management as Seller Central, but does have other unique features such as Amazon Marketing Services (AMS). Sellers also have access to Enhanced Brand Content (ECB) which is a simplified form of the A+ content available to Amazon vendors. – Andy Fang, content26
8. I'm a brand manufacturer that doesn't sell direct on Amazon, but through the distributors. What can I do for my Amazon strategy?
First, ensure your distributors have access to the full catalog of product content they need for item set-up and product update on Amazon. It's important to build a trusted, up-to-date source of product information for your distributors. Some brands we work with have also seen success by sending Amazon content for products they don't sell on Amazon.com in order to make sure their brand is represented correctly. More than half of all product searches in the US begin on Amazon.com. It is a great place to capture new shoppers attention. Additional detailed product information and details about your company or manufacturing process can inspire confidence and loyalty to your brand. – Rob Gonzalez, Salsify
9. Is there opportunity to integrate Content26 services with Salsify?
Yes, several clients work with Content26 for content creation, optimization services and product photography and with Salsify as their product experience management platform. Contact either of our companies to get more specific information.
Did you miss the webinar? Sign-up to listen on demand now: