6 coolest things we heard at NRF 16
Peter Crosby | January 21, 2016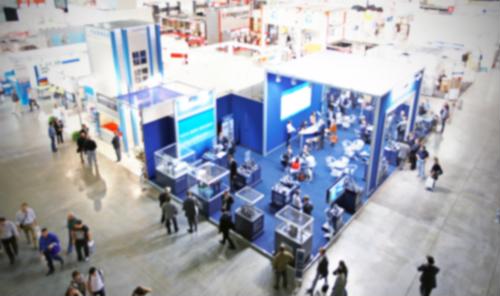 This year, the NRF expo was huge and there were some massive ideas that are sure to help commerce leaders shake up their brands' strategies.
Salsify spent the week careening though New York's Javits Center at the National Retail Federation's the BIG Show. Big is an understatement. The NRF expo was huge and there were some massive ideas that are sure to help commerce leaders shake up their brands' strategies.
Here's our takeaways on the six coolest things we heard at NRF 16!
1. The customer is king
This year, it was completely clear that the customer is now in charge: when, where, and how they shop. That demands innovation: in operations, experiences and product design.
Retailers and brands and solution providers are getting in gear to engage consumers in new ways. Sometimes, that means taking big risks:
2. Product design mobius strip: HOOK
John Johnson, digital innovator at AT&T, said that brands must now provide "tangible value" and demonstrate that value by providing information. After that, they can hit consumers with the "Wow!" moment.
Nir Eyal echoed those ideas with respect to product design, but with a stipulation: First, he explained, brands need to understand motivations - what "triggers" shoppers. The best way to do that is to pay attention to current and potential behaviors. Those actions drive them to seek rewards, and brands need to invest back into triggering again. That's the HOOK.
3. A new sustainable model built with data
Vigga Svensson, co-founder of children's clothing brand VIGGA, shared some facts about clothes buying and wearing habits: Americans now purchase 400 percent more than they did two decades prior; 30 percent of U.K. citizens' clothing stays in the closet; and younger generations of millennials would rather buy new clothes than clean their old ones.
VIGGA took that data - and probably much more - and used it to construct a new business model of sustainability. Shoppers will be able to essentially trade in their kids' clothing through a subscription service.
4. The transformation is impacting B2B
Maui Jim's Jim Ferolo explained that in order to completely evolve, businesses must look at all sales operations. And most importantly, this means renovating B2B processes. After all, every stage of a product's journey into consumers' hands matters.
5. Content is the brand story
Product content drives sales, while editorial content inspires engagement. Therefore, brands must invest in content in all its forms, said Pau Sabria of Olapic. That even included user-generated content, which helps build trust and communities of shoppers. From here on out, content is a marketer's most powerful tool for conversion.
6. Distributed commerce is the new black
The customer is now the point of sale, according to Mindy Grossman, CEO of HSNi and vice chair of NRF's Board of Directors. Shoppers look up product information online, then go into stores. Other times, consumers are in physical shops, but they order items online. The result is that the point of sale and most importantly the moment of truth is everywhere customers can interact with brands. It's not omnichannel, it's distributed commerce.
Disruption: Convergence of online and offline. Forrester: 75% of sales will be web-influenced but will take place in a store (2018)

— Salsify (@Salsify) January 19, 2016
BONUS: One of the coolest thing we SAW at NRF 16
Courtesy of @retailgeek, we had to show you IBM's robot that runs on Watson. In fact, IBM has two robots, Nadia and Nao, and the company hopes to empower in-store sales associations and downright impress shoppers with them.
Watson robot in @IBM booth at #nrf16 https://t.co/vKpaITkKfH

— retailgeek (@retailgeek) January 17, 2016