5 Reasons to Invest in Your Retailer Mobile Experience
Peter Crosby | July 5, 2017
Consumers have spoken! Using a mobile devices while in-store is now part of their routine. Persuading your brand or retail company to improve their mobile tools and resources is time-critical, and here are some numbers to serve as backbone to that proposal.
1. 77% of shoppers say they are using their mobile devices while physically in-stores. This includes comparing competitors' prices, looking for product reviews and more information, sending the information to someone else, and looking for similar products that might more accurately fit their needs.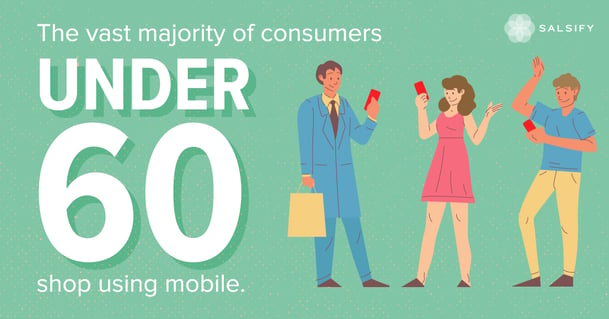 2. The future of shopping is in mobile and digital. 84% of shoppers ages 18-28, 78% of shoppers ages 30-44, and 60% of shoppers ages 45-59 use their mobile device to shop. These numbers will only grow.
3. Only 35% of shoppers would choose to talk to a salesperson when they have a question in a store, with the remainder quietly seeking the details on their phones mid-aisle. And this phenomenon is not an anti-social thing; it's an accuracy thing. Consumers trust the online product details more than they do the human being who certainly cannot know the ins and outs of their store's entire inventory.
4. 87% of consumers think product content is important when considering a purchase. And giving the consumers what they need to complete the purchase is critical. After all, 94% leave or abandon their cart if they can't find the information they're after.
5. 90% of consumers do their shopping online, and the primary reason is convenience. Today's shoppers want to buy how and when they want, often non-linearly researching when they have a moment, and completing the transaction later on when they have another spare minute.

We've created a helpful one-pager for you to think about how to address the common questions shoppers ask when they shop on mobile devices in store.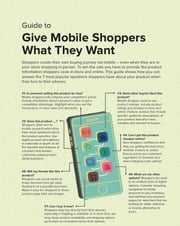 Provide your email to download the guide.