4 Key Takeaways for Brands from the new Mobile Mom Survey
Peter Crosby | November 9, 2015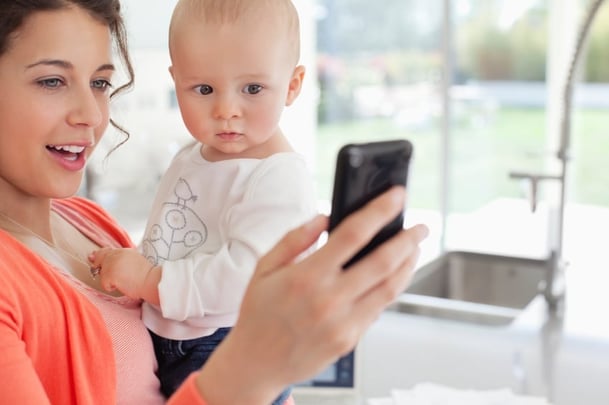 BabyCenter recently released the results of their U.S. Mobile Mom survey, and those amazing, indefatigable women continue to shift the ground of omnichannel commerce under our feet. Brands and retailers: better put on your running sneaks and keep up! Or better yet, anticipate and get ahead. The data and some key takeaways:
Mobile Moms are searching, discovering, and buying, all on their phone, probably at various stop lights. A 33% increase in moms using their smartphones to buy, rising to 64% of moms vs. 48% in 2014.
Takeaway: SEO-optimized product content, ratings and reviews, as well as content optimized for mobile consumption, should be a priority.
Momnichannel: 70% of moms have used their smartphone for shopping while they were in a physical store.
Takeaway: Make sure your in-store displays are optimized to drive mobile discovery and purchase on your site. If you can get them to your page for that product easily, they won't go to Google and stray.
Ain't nobody got time to type: 59% of moms said it can be difficult (I would say "infuriating") to type so much info into their phone to buy.
Takeaway: Minimize what you require for a purchase, and make every effort to "know" your customer. Strive for the one-click purchase whenever possible.
Moms love a deal: Shocking. Okay, not so much. But 64% of moms said their reason for scanning items in-store was to get a coupon.
Takeaway: These screen are powerful. Drive engagement in-store anyway you can. Think of the experience at the shelf as a kind of mini sales funnel. Give them multiple ways to get to "Yes".
These trends are only going to continue. Go, Mobile Mom, go - you're keeping all of us on our toes!
The complete results of the BabyCenter U.S. Mobile Mom 2015: Smart Shopping Goes Smartphone report is available for download here. A supporting infographic is also available for download here.