Who should "own" GDSN data in your organization?
Kelsey O'Brien | September 29, 2015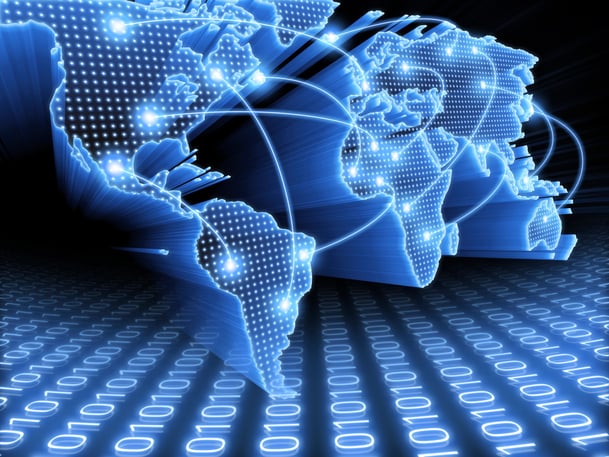 Over the past couple weeks, we've had several of our customers ask us a seemingly simple question: "who should own GDSN within my organization?" Given the logistics-centric origins of GDSN, it's not surprising that it most typically lives within IT or Supply Chain, rather than in the eCommerce team. But GDSN is not limited to logistics data – it transmits image URLs and marketing feature bullets as easily as it can transmit weights and packaging hierarchy.
Realistically, it will be a long time – likely many years – before a critical mass of retailers will accept 100% of the rich content required for omnichannel item setup via GDSN. But we're already seeing instances today where retailers can leverage some of the attributes, when submitted – for example, through
Kroger's Program Mercury
. And since these Global Data Dictionary (GDD) attributes may ultimately flow through to customer-facing applications - like the product page on the website - it's imperative that eCommerce teams at least understand how the data flows, and enact a proactive strategy to take full advantage of the opportunity. Tweet this!
We're seeing our most agile customers break down the problem by dividing up organizational responsibility as follows:
Creation and maintenance of the logistics oriented content:

This should continue to live where it lives today, with the supply chain team, and should continue to be mastered in existing ERP and warehouse management systems. The digital content hubs used by sales, marketing, and eCommerce teams

must

be flexible enough to seamlessly pull this information in, without sacrificing any of the existing investments in data governance already made by IT.


Creation and maintenance of the non-logistics content:

This includes a wide variety of content, ranging from romance copy and feature bullets, digital imagery and videos, and product specifications used to drive faceted browse and comparison on retailer websites. Some of this content can and should be mapped to GDD attributes and transmitted via GDSN. At a minimum, you need to make sure your digital content hub is extensible enough to easily drive the collection and maintenance of this content via integrations, workflows, and end user editing, and that it can cleanly map these attributes where possible to the GDSN world. Our experience has been that this is a potential minefield, as what each retailer can leverage is evolving rapidly and often in a poorly documented fashion, so you're best off working with a partner that has experience with some of the esoteric details. (For example, 1WorldSync has an excellent professional services group, and our own Customer Champions have built up significant knowledge in this area).
Mapping internal content into the requirements of each GDSN retailer: This ultimately needs to be a joint activity across eCommerce, sales, and logistics teams. We haven't yet seen any consistency in where ultimate ownership and signoff lives - in most organizations it's tended to be in the logistics teams, but we're seeing this increasingly owned by the same eCommerce groups responsible for item setup sheets and other eCommerce retailer setups (particularly for those organizations that have centralized content creation and syndication within a single group) Tools like our Readiness Report can greatly accelerate the process of defining and maintaining mappings, and identifying (and addressing!) your content's readiness for a particular channel.


Publishing of content:

Best practice in this area is clearly to leverage a machine-to-machine solution for GDSN publication, and not rely on spreadsheet download and uploads. Your digital content hub should have native GDSN publication capabilities built in (in our case, we've built a direct integration with 1WorldSync's data pool) to support this requirement, along with any other content reuse initiatives.
Ultimately there's no single answer that's right for every organization, but hopefully this overview will help you drive an internal discussion. If we can help or share other brands' case studies, please let us know. And we'd love to hear your own experiences in the comments below.