What is the best workflow for ecommerce?
Danielle Hanson | March 9, 2017
We get this question frequently from our customers. We believe the best ecommerce workflow is one that is built for change. For anyone who's worked in retail, manufacturing or IT data management, the term "workflow" might conjure up month-long projects dedicated to creating a rigid, single workflow tied to your master data management system.
However, for a rapidly changing digital world, your organization's business users need a different type of workflow. One that is a tool for collaboration to support a process that can change based on new requirements, new marketing initiatives and changes in customer behavior and technology. You must enable your business users to drive content to market in an organized, consistent and accountable way.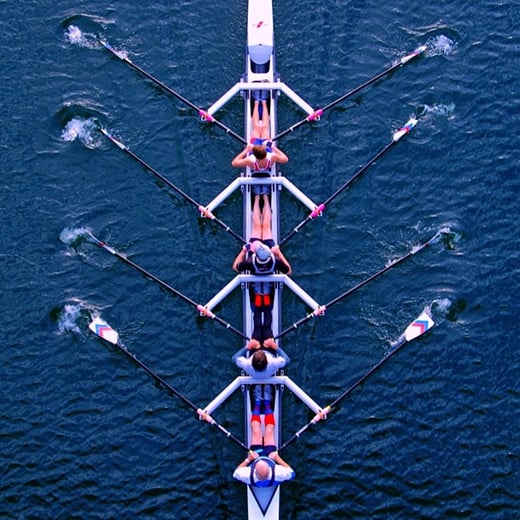 Let's face it, the world is a messy place. It's likely the information for every product you sell lives in different departments throughout your organization. Before you can go to market with something new or update existing product pages you need to gather and share that information with several people. Most organizations have a crazy knot of mass communications and inter-departmental requests. A good ecommerce workflow will help you assign responsibility and take out the burden of oversight while still providing visibility and help in getting to market fast.
No matter the size of your team, your data asset or your market, we have some best practices that can help you build a better workflow.
A good ecommerce workflow must:
Create a system of accountability on the team.

When building out a workflow, you must identify who is involved and what the shared, desired outcome and timeline is for that group. You need the ability to assign tasks to a company role or user group so you aren't reliant on one person to know where files live or to remember a set of tasks. This feature ensures that specific tasks are not only repeatable and actionable but will continue to get done despite vacations or staff changes on a team.

Impact your outcomes.

What are the KPIs of a good workflow? Often strong workflows can save internal staff time and get products into market faster which helps drive profit and ROI.

Be flexible enough to embrace new insights.

You need to be able to test the flow of information and change it as your internal processes evolve to drive more efficiency. Workflows should not be a static process that lives in a spreadsheet or checklist.

Validate the outcomes.

Your workflows must hold each stakeholder accountable to the product content standards for each category. It's very typical that people have different requirements based on category. You can lay out ground rules for each category and put validation systems in place to keep your data accurate for one or more product category that applies to each item.
Here are three typical ecommerce scenarios that benefit from workflows. The specific roles and content needs may vary at your organization. Salsify enables business users to flexibly build workflows to meet their specific needs. Here are the questions you should ask about each of these common ecommerce goals when setting up a workflow.
Launch a new product. Map out the product development and go-to-market lifecycle in order to establish guidelines and timelines for gathering content on a new product as it moves from conception to launch.
Questions to ask:
When does the basic framework of a product's definition become available and who can supply it?

When are accurate SKU numbers, UPCs, weights, and dimensions available?

Who sets wholesale pricing for a new product? When? Who is responsible for retailer-specific pricing?

When are product images available? Are enough images and videos generated for new products to support consumer demands online?

Who's in the best position to collect extended product attributes, i.e. the technical and category-specific details retailers will need?

Who owns the responsibility for creating copy optimized for each ecommerce retailer?
Content refresh. Understand your existing content refresh processes and establish guidelines for gathering updated content and making it available to sales teams and other stakeholders.
Questions to ask:
Are content updates happening at all at your company, or is this a new process to introduce?

Are content updates at your company driven by the calendar, by specific events, or by sales goals?

Who initiates a content refresh? How is it communicated throughout the company?

Does a content refresh require new product imagery? New copy?

When is pricing affected?

Does a content refresh impact operational and logistical data?

Do you have processes in place to audit the content on retailer's sites to find gaps, inaccuracies, and optimization opportunities?
Content requests. When partners and customers ask for new product content that they haven't asked for or received previously it can range from a one-off request of a wide-scale initiative. Build a workflow that can support timely, on-demand responsiveness to content requests without compromising quality.
Questions to answer:
Which parts of your company usually receive or initiate ad-hoc content requests?

What kind of content is most commonly requested? Images? UPCs? Technical specs?

Who is responsible for fielding this requests?

Can you enable self-service access to requested content to speed responsiveness?

Who is responsible for tracking down missing content, and what review or approval workflow should newly generated content go through before it is released to customers?