What DAM Capabilities Do You Need for Ecommerce?
Evelyn Hartz | October 26, 2016
We all know that updated, approved digital assets are a critical component to creating a meaningful and consistent brand experience.
In fact, the research tells us that 66 percent of consumers want to see at least three images of a product while shopping. After all, how often do you purchase a product online if there's no image?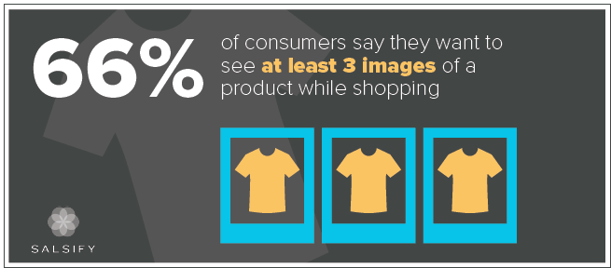 If you're on an ecommerce team, the last thing you want to do is spend your hours - days even - doing the mindless task of transforming images to meet the unique requirements of each of the endpoints where you publish your content.
That's why many companies invest in Digital Asset Management (DAM) systems or one centralized database to store all of your images, video and visual content.
How does DAM relate to ecommerce?
Without a centralized digital asset database, it is easy for inconsistent and outdated images to surface resulting in frustrated shoppers, brand inconsistency, and in some cases, fines. You want to provide your shoppers with the best quality, richest product images available.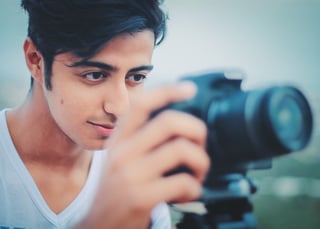 But staying up to speed with all of the requirements is hard and time consuming. Walmart has one requirement for image specs, while Amazon requires another. As another example Target recently put a fast-turnaround request for images on its suppliers. Not to mention your own direct-to-consumer site may have a completely different set of specifications.

So, if you're evaluating DAMs as an ecommerce team member, what questions should you ask?

Question #1: Is it easy to associate your digital assets with one or many products? As you know, digital assets are only one element of consumer-facing content. Other important types of content includes product descriptions, marketing copy, feature bullets and logistics information.

With Salsify's digital asset capabilities, you can link digital assets to the rest of your content for one product or many products making it easier to get the content you need for each retail channel ready to go-to-market.

Question #2: Can you transform your digital assets in bulk?

It can be really annoying when your top retail channel changes their product image specs and still expects you to get your content to them in the same amount of time.





When you can quickly transform images that are associated with your products with the click of a few buttons, it's easy to be prepared for sudden changes in the market. Our customer, Simpli Home, saved a week's worth of time and eliminated the need to manually resize images for each retailer's requirements.




Question #3: Is there unlimited metadata storage to make your content easily discoverable for your internal teams? Another important feature to consider is metadata. Metadata may sound complicated, but it's actually pretty simple and quite powerful. It's keywords and information associated with each file to make it discoverable.

With metadata, you can search for assets using words that are logical for your organization. It adds context to files, so you can search for something specific like a season, color, number, or date.

One of our customers identified almost 400 products that were completely missing images and worked to fill those gaps so the sales team could be more effective showcasing and selling new products to customers at tradeshows.

Question 4: Can you organize your content in a way that makes sense for your organization?

Many DAMs will restrict you to a rigid folder structure where you have to lock your images up in one place (or duplicate them in multiple areas), but often times, an image will have multiple uses.





The approach we take here at Salsify is to allow you to store your images in any number of locations so you can always find what you need and organize your images for multiple uses.

Consider DAM systems that allow you to take a list-based approach so your image can live in multiple locations like a song on multiple playlists.

Ultimately, it's only worth investing in any system for your ecommerce team if it results in more sales. As such, it's important to invest in a system where you can get your products to market faster and get more images up online.