Our recent research "How Leading Brands are Winning the Digital Shelf" highlights the need for excellent online consumer experiences. We took a look at last year's winning brands and examined a few ways in which their online shopping experience truly stood out. The overwhelming theme was going beyond mere personalization. These companies created emotional experiences that demonstrated how a brand or retailer understands a shopper at specific key moments.
1. Zappos delivers creative customer service.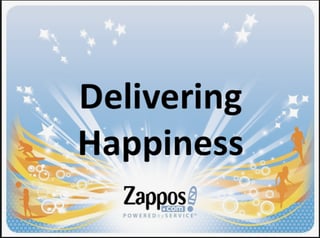 The challenge at Zappos is they compete directly with Amazon.com, often selling the exact same items, and sharing the same technological backend. So what makes a Zappos shopper come back again and again? Zappos does not operate a loyalty program, but it has launched its VIP program to recognize especially loyal customers. VIP customers get free next business-day shipping on all of orders; they are pushed to the front of the line when call volume is heavy; and are sent email notifications when "hot" merchandise comes in.
But customer service is paramount for even those shoppers who are not on the VIP list. The Zappos team is given complete freedom to do whatever they think is necessary to create a personal emotional connection with every customer. This often means they extend creative signs of appreciation, from waived shipping fees to a bouquet of flowers.
By eliminating shipping fees on returns, Zappos has removed one of the main barriers to ordering shoes online: size. Not only can shoppers order several different sizes and then send the misfits back for free, Zappos' call center employees encourage it. The company also issues 1,000 return labels daily for customers who can't print them online.
2. Dollar Shave Club delivers a consistent personality.
From Day 1, the Dollar Shave Club team welcomes shoppers to a club filled with inside jokes and delightful surprises. This brand personality is expressed across every bit of the journey. When you join the club, you're not just signing on for low-cost razors and blades, you're investing in the feeling of a membership. At first sign-up, new members get a friendly welcome email that confirms your transaction, welcomes you into the community, and explains how you can get more out of it. The first shipment establishes the expecation as it arrives with a beautifully branded box, a playful welcome note and your shaving products.
3. Warby Parker delivers on shopping from anywhere.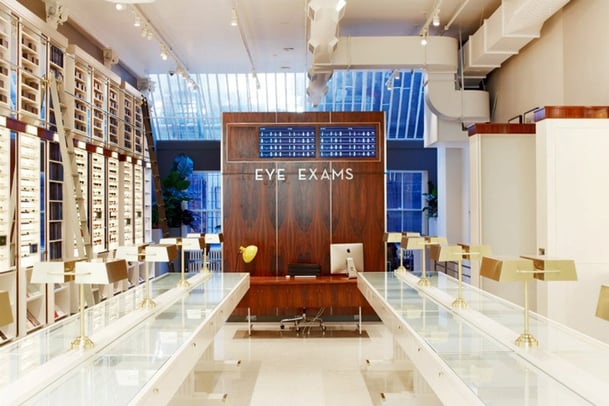 Warby Parker's selling model combines a trial-at-home program with all the convienence of shopping in-store. Customers can order a sample box of five frames to try on at home or get the expertise of a retail associate through expert-level product information online. Each eyeglass frame is described in terms of how it fits different faces, and a model wearing the frames follows the user's cursor so they can be viewed from different angles. The site also offers a live chat feature for shoppers seeking additional information.
If shoppers go offline to buy their glasses, the sales associate working with them can turn to a unique POS (point of sale) system to understand the buyer. The system lets customers enter their prescription info online, charges them when the product arrives rather than when it's purchased, and gives sales reps a complete history of each in-store transaction.