Surviving the Fashion Jungle: How apparel retailers can keep up with Amazon's new approach to fashion
Katie Machnik | October 20, 2016

Takeaway: Considering the fact that Amazon wants to take over apparel retail with it being the starting point for 55% of online shoppers, e-commerce retail needs to quickly establish a frustration-proof site experience and hold fast to brand-defining product and merchandising.
Amazon recently declared a takeover of e-commerce fashion, prompting analysts at Morgan Stanley and Cowen and Company to project that, within the year, the titan will surpass Wal-Mart as the largest U.S. apparel retailer. Recognizing the internet behemoth has the tools to consume the industry, this news has rightfully shaken those in fashion e-commerce. First off, don't fear. There are ways for fashion internet retailers to maintain their ground. It all begins with branding. Amazon's brand loyalty is based on its ease of use: Convenience, access to purchase-aiding content, intuitive search results, and the ability to locate seemingly anything and get it in two days.
Fashion big names Macy's, Nordstrom, Target, Gap Inc., and Neiman Marcus have long held court as top e-tailers and also excel at providing strong
shipping options, easy returns, and appealing brand loyalty program incentives.
Brands should expect this shift to cause their primary fashion retailers to need more and better content to keep up with Amazon. Although this could result in more work for the brands, it's essential to keeping brand loyal customers across all online fashion retail channels.
Fashion industry giants also thrive for reasons beyond their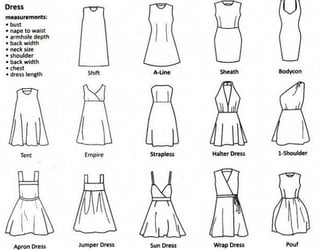 technology and convenience: Their offerings are among the most reputable and reliable, and each has a recognizable and adhered-to brand identity. Retailers and ecommerce power players purposefully attract a certain audience based on the styles, silhouettes, colors, fabrications, sizes, prices, and quality of apparel and accessories they choose to offer. Brands are well-loved for their product quality, their uniqueness and how the wearer feels in the clothes.
Fashion and style is a fickle thing. There is no formula and it changes every other week. Brand loyalty requires building an emotional connection with the consumer. Establishing and standing by a brand point of view through trust and authority is integral to each fashion retailer's success.
To this point, Amazon's size inhibits it from owning a tangible, single point of view. For example, when this writer searched for ankle booties on Amazon, 47,764 results came up. Nearly 50,000 pairs of shoes to sift through!
Fatigue sets in at the 150-style mark and 200 is generally the maximum consumers are willing to browse before abandoning. What's supposed to be quick fun turns into laborious shopping. Offering thousands of options repels more than it attracts. In fashion, brands thrive on reaching niche markets, thus having it all… may not be having it all.
Self-proclaimed style mavens and fashionistos crave individualism and personal style. Many do not want the same looks and pieces as others. We all know it can be a night-ruining faux pas to wear the same Armani gown or Pumpkin Spice Sauconys as another person.
For the Prime-lover it might be a positive thing to get a Zac Posen dress or purse within two days and risk having the same style as tens of thousands of other people. In one famous case, newscasters and female meteorologists became the news themselves after dozens bought the same, universally flattering, $22.99 dress from Amazon.
But mass fashion is not the goal of fashion merchandisers, buyers, and editors who have practiced curation for ages. It is a brand guideline-abiding choice to carry select styles, not a default because they lack Amazon's distribution scale.
How to make your mark on the digital runway
Fashion retailers and brands know better than to try to do it all. And we advise you: Continue this. Don't water down your brand. Keep it tight. Keep it focused. Keep your loyalists.
Distinguish your look. Maintain your brand and merchandise with unique and fresh items that Amazon doesn't have access to. Demand a limited run of a style. Or an exclusive color way. Create a quality in-house, private label. Offer an unbeatable loyalty program that soars innovatively above free shipping and returns. And find pioneering ways to personalize the experience and cater to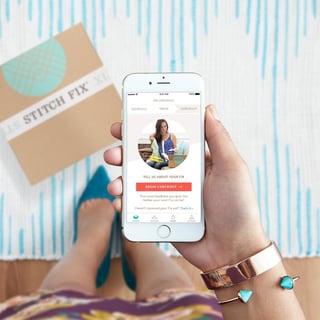 category shoppers, search shoppers, and shop-the-look shoppers. Fashion delivery brands like Stitchfix and Trunk Club thrive because they tapped into the personalization market.

Display your look. To my earlier point, to compete with Amazon other retailers need to get compelling content from brands and develop their own shopping tools to customize the experience. Create original content to support these new endeavors. And if you haven't by now, we urge retailers and brands to quickly and effectively uniform your pictures, content, features, and category filters. Simply put, take the guesswork and frustration out of your shopping experience and focus on building lasting emotional ties with your consumers through thoughtful product offering and magnetic content.
There is a lot of fashion out there. Amazon is not the all-encompassing universe of fashion. Designers will have special lines for them, Amazon will bring on new ones, they will have exclusive styles or whole collections, but let it be repeated: Amazon will not be the universe of fashion. Simply because, fashion is not about universality. It's about personal style and a self-directed point of view and no two-day shipping can deliver that.