Prepare your content for the age of voice-powered shopping
Cara Wood | April 11, 2017
Takeaway: Voice-command devices like Google Home and Amazon Echo are the latest way technology is changing how consumers shop. Here are five must-dos to prepare your product content for this new kind of shopping.
Shopping thousands of products is now as simple as hollering: "Add hand soap to my shopping list." An estimated 33 million consumers have already bought or will welcome voice-responsive, smart devices into their homes by the end of this year. And according to a report by Digital Commerce 360, 65% of owners 18-49 use the virtual assistants to shop and make purchases. That same study indicated 21% of the purchases are household items, while 18% are clothing, with both estimates expected to increase drastically within a quick few years. Knowing what these tools can do and how to prepare for them will help your products be front and center as the technology improves.
What you need to know about the Google Assistant on Google Home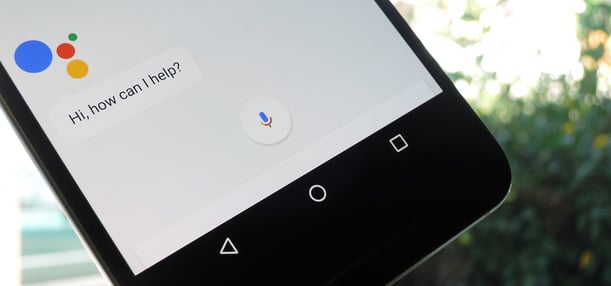 Google Home focuses on "everyday essentials" between $4 and $100. Its inventory Includes products from over 50 national and local retailers, including Target, Costco, and Walgreens. Customers using Google Assistant on Google Home will soon be able to purchase multiple items at a time from different retailers.
How it works:
Orders are made by saying the famous, "OK Google," followed by a command to order a product. Google Home will respond with a product and its price. Shoppers can either confirm the order or say "no" to continue with other options.
Shopping list can be edited across multiple platforms: phone, desktop, Home
Uses the consumer's brand and retailer preference and pricing information from past purchases to make suggestions.
Offers same-day, overnight, and two-day delivery around the U.S., though retailer selection varies by location
What you need to know about Amazon Echo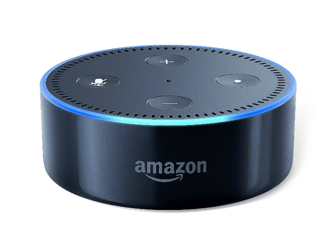 Shoppers must be an Amazon Prime member to purchase items through the Echo. The product options focus on Prime-eligible products from shoppers' order histories (a.k.a. reorders), the Prime Now inventory and its alcohol delivery, and Amazon Choice items. Shoppers can order multiple items at one time.
How it works:
Orders are made after Alexa (Echo is the device name, Alexa is the virtual assistant's name) says the product name and price, along with the delivery information. Alexa then asks shoppers to confirm the order or cancel it.
Shoppers must check the Alexa app for specific product details. The voice-activated recommendation feature is largely based on past purchases or product views that shoppers have made online as part of their Amazon Prime account.
The service Includes two-hour delivery service in 30 cities, otherwise it's Prime's normal two-day shipping
Five Must-Do Tasks to Prepare Your Product Content for Voice-Enabled Shopping
Step 1: Build the content. First things first, make sure the product content is present, robust, and complete. We created a product content readiness checklistto help you develop a winning product experience management process. Many of our customers have increased sales and customer loyalty by investing in better product content.
Step 2: Make things conversational. In order for the search mechanisms with Google Home and Amazon's Alexa to locate the desired product, the search wording needs to allign with how people speak. And what is said is not exactly the same as how consumers type. Instead of someone type-searching 'suede chukka boots,' they might ask one of the assistants, "What men's shoes are business casual?" In this case, the product content will need to accommodate style ideas and guidance.
Think of is this way: These devices are called home assistants, so people will likely talk to them as such, in full sentences with questions. "What ingredients are in Coke Zero?" "Which plug-ins smell like apples?" The winning product content results will understand that these virtual assistants adapt to the personal speech patterns and personal preferences of the more the user uses the device.
Step 3: Think in pairs. As you prioritize which products' content to ready for this new technology, consider product pairings. Voice-activated devices allow for multiple orders from multiple retailers. Often these are based off the consumer's regular purchase histories. Analyze past orders to offer intuitive product pairings, so when a consumer asks for laundry pods, dryer sheets can also be next in queue.
Step 4: Leverage the local edge. Google Home will use the Google Merchant Center's and the local inventory ads placed there by brands and retailers to fulfill verbal searches with local inventory. So, asking where to find a product nearby will be met with how many stores have that product and the distance away.
Step 5: Look ahead to big-ticket items. For now, both Google and Amazon allow voice shopping on smaller, everyday items, but demand is rising to complete transactions on larger items. While shoppers will still research using photographs and video content, they will desire to complete transactions verbally, and the product content is essential to doing so.
Our cloud-based product experience management platform helps brands manage, optimize, and syndicate their product content across all of the retailer, third-party and other shopping channels. You can try Salsify for yourself for free via the link below.