Insights for Improving Your Ecommerce Performance
GUEST POST FROM Profitero | December 6, 2016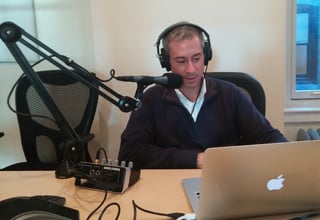 The Profitero Podcast Series hosts retail and CPG experts to discuss major market developments and provides insights and strategies for improving performance in the online channel. Profitero SVP Strategy and Insights Keith Anderson shared some of his favorite insights and hottest topics from the first 25 episodes.
How CPG Brands Can Plan Ahead for Ecommerce Growth
As the digital influence on sales expands, CPG brands need strategies to outperform competitors and plan ahead. Experts discussed how to prioritize customer reviews, expand to new Amazon formats (like Pantry, Fresh and Prime Now) the development of "where to buy" buttons, and the role that private-label may play in CPG categories on Amazon. They also share advice on how to improve your digital skill set and the increasing need for cross-functional teams to meet these changing needs.
"Reviews really help drive purchase behavior and really help drive conversion, which is why it's so important to us as a business." - Melissa Menchaca, Business Intelligence Manager, InstaNatural, Episode 11: Building a Brand on Amazon
"I've always been a big proponent of testing and learning. You need to make sure that, when an opportunity arises, something like Prime Pantry or something like Dash or now Echo, are you positioned to be able to jump on those opportunities as they arise?" - Alex McCord, VP of eCommerce for Compass Marketing, Episode 4: How CPGs Can Grow Their Share of eCommerce Sales
How to Win on Amazon
Amazon is investing in private label consumables and their private label strategy is different to traditional retailers. We hosted experts that spoke about the dynamic between Amazon as a direct retailer (1P) and the third party marketplace (3P) as well as the distinction between some of the tools and data that are available to suppliers.
"To be successful on Amazon, you need to have the right assortment in the right place." - Melissa Burdick, VP of eCommerce for the Mars Agency, Episode 2: Optimizing The Amazon Opportunity
"You should be leveraging both sides of the platform, 1P and 3P, because there are just so many use cases where it becomes valuable. Being without one or the other is basically like trying to operate on Amazon with one hand tied behind your back."- Mike Burrington, VP of client services Ideoclick, Episode 14: Understanding The 1P v 3P Dynamic at Amazon
"The Dash Button, is moving towards single item replenishment. I don't want to have to make a choice after I've already chosen that I really want Brita water filters, or I really want Tide delivered to my home, just press the button and it comes. Now the same thing with the Echo and Alexa, it's moving towards re-ordering."-Stephen Mader, Global eCommerce Manager for LEGO, Episode 10: What If There Is No Shelf? Amazon's Echo, Alexa, And Dash
How to Automate eCommerce Performance
What are the tools used to measure, analyze, optimize, and automate every day routine tasks that are essential to both personal and professional performance? Salsify customer Garrett Bluhm, Director of eCommerce at Hyland's spoke to time management. Leveraging optimization, automation and outsourcing, Bluhm has pioneered and crafted a formula for eCommerce success that can be applied to both large and small vendors and sellers for Amazon.com.
"True optimization starts with data collection. From e-retailing data there's lots of different data points and there's all this common understanding that there is a lack of data. Amazon is getting better at being more transparent with a lot of their data. It can still be confusing at first to really know what aspects are most important, what aspects are important to your vendor manager, what should be important to you and your company." - Garrett Bluhm, Director of eCommerce at Hyland's, Episode 18: Automating eCommerce Performance and the Quantified Self
For more on how to increase customer demand, listen to How Snack Giant Mondelez Saw Double-Digit Growth for its belVita Brand.