How to Sell Consumer Electronics Online
Salsify | January 29, 2019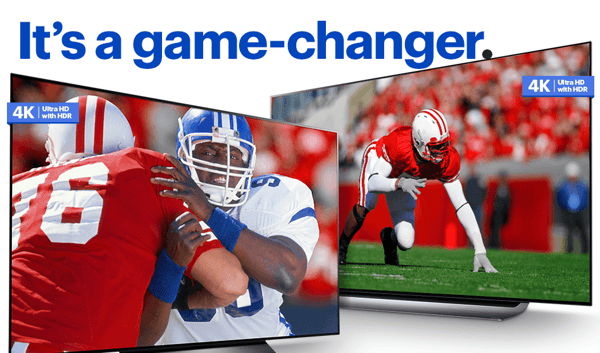 Your consumer electronics brand is under attack from all angles—especially within the digital landscape. As one of the fastest growing segments with YOY online growth around 16%, and whose yearly spend per buyer hovered around $590, consumer electronics brands have a rare, and huge, opportunity to nab market share.
Some of the top trends out of the Consumer Electronics Show (CES) included virtual assistants in everything from toilets to coffee machines, revamps of the personal computer and laptop, 8K TVs, and 5G cellular networks.
Additionally, the new products showcased prove consumer electronics are now an integral part of our daily routine. Smart home technologies are everywhere and app control is common in small kitchen appliances, washers and dryers, fitness gear, doorbells, ceiling fans, and home alarm systems.
Gadgets are learning their users' habits. Smart light bulbs know when individual consumers like to wake and how much light to shed at which time. Refrigerators know when the household is out of milk and can order more to be delivered from the local grocery store.
There is no slowdown in sight for consumer electronics. And the dollars testify: revenue is expected to hit $1.5 trillion by 2024. Where there is opportunity, there is also pressure-ridden competition. Everyone wants a piece.
New companies are springing up from all over the world. Domestic brands are having to compete with small, no-name international brands who simply slap a new logo on an existing product. Established global brand manufacturers are losing ground to both digital startups who don't have costly overhead and massive behemoths like Amazon, Apple, and Google who are testing the water with new products all the time. The market is as steep and saturated as ever, and the infinite options are confusing to consumers.
For these reasons, growing online sales is difficult. Just trying to remain competitive could mean margin erosion. That is, if the brand doesn't change.
Today's consumers require a non-traditional marketing strategy. This means catering to the consumers' non-linear shopping patterns and need for research. Time and time again, the most personalized, convenient, and complete digital presence will win the sale.
1. Brands must rely on more than name recognition
On the digital shelf, the bar is recall, not simply brand recognition. This a higher bar, because consumers must actually recall your brand to search for it. If a consumer cannot remember – and spell! – your brand name to type it into the search bar, he or she will search using generic keywords. Your brand is then in competition against the hundreds of other brands in that category.
2. Consumer reviews are more important than ever
Even the most familiar brands can fall victim to a seemingly non-threatening up-and-comer if the consumer reviews are more plentiful and more favorable. In fact, 74% of the time, the most important attribute consumers seek while shopping is positive reviews, with most reading 5 or more reviews when purchasing electronics.
3. Value matters more than price
When it comes to electronics, lowest price is most important just about half the time. That said, consumers want value. While the MSRP remains marginally the same, brands can sate the value need by offering bundles—protective sleeves. headphones, and other accessories with the purchase of a laptop, for example.