How to improve your Amazon product pages in time for the holidays
Melissa Burdick | July 18, 2016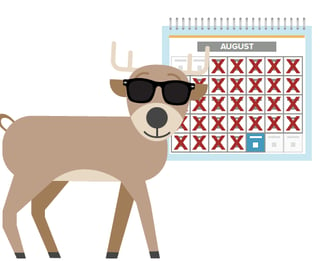 The takeaway: There are a lot of little things you can do between now and the holiday shopping season to build out top-performing product pages on Amazon. Ecommerce expert Melissa Burdick shared her list of 8 must-dos for brands looking to boost sales on the retail giant this holiday.

Melissa Burdick is vice president of e-commerce at the Mars Agency, where she helps CPG companies understand how to grow profitably on Amazon. Prior to that Melissa spent more than a decade working at Amazon. Here's her advice on what to do to make the most of the inevitable shopper traffic to Amazon this holiday season.
Plan early for new holiday items. If you are setting up a brand new item that you wish to sell for Holiday, make sure to set it up as early as possible (July/August) and follow the best practices below for each page. Setting up an item in Oct/Nov will have less chance of success.
Don't forget to gift wrap.

If your item is eligible for gift wrap, make sure the gift wrap flag is checked in your catalog data. Otherwise customers will not be able to have your item gift wrapped, which could send them to another brand.

Check your "Off Season" list for great holiday offers.

Make sure your item replenishment code is set to orderable – typically seasonal items are set to "Off Season" and Amazon won't order it until flipped to a replenishable code. Download your catalog, identify any items that are items to bring in for the holidays and work with your buyer to request the correct replenishable status

Make sure shoppers can find you on the navigation bar. Set up each of your products in the appropriate browse node, which is the location (category/subcategory) on the Amazon site. Example: Grocery & Gourmet Food > Food & Beverage Gifts > Assortments & Variety Gifts.
Improve the visual assets on your product page.

Upload multiple high quality, high-resolution thumbnail images and ideally a <1-1.5 min short form video that explains your product to the product detail page. If the product is a gift, include in the thumbnail images the way the product is wrapped to indicate that it can be sent directly as a gift. Other great images to include are lifestyle imagery and multiple angles of the product.

Enhance your listings with A+ detail. Create an A+ detail page that explains your product in detail, benefits, and features. Customers have a new (high) standard when it comes to content on Amazon –look to Amazon's own products as best in class examplessuch as Elements baby wipes, the Kindle, and the Echo.
Get [more] customer reviews.

Make sure your product has customer reviews. You could consider investing in

Amazon's Vine Sampling program

to get reviews.

Ensure Amazon orders enough inventory.

Doing all the above will be for not if you have no product to sell! Amazon's inventory ordering systems are automated. Closer to holiday timeframe, check your inventory forecast by item to determine if Amazon's holiday demand curve has been captured. New items, items with lack of recent sales history often don't get captured accurately in automated forecasts.

Work with your Vendor Manager and In Stock Manager to ensure your holiday items get ordered appropriately.
These small steps can have a big impact in improving the number of impressions your product page gets during the holiday shopping season. Download our eBook for more practical tips on how to boost your holiday sales