How leading brands juggle changing data requirements
Beau Blinder | September 13, 2017
In today's messy commerce world, product content needs to go everywhere. Each retailer has a different set of requirements, which differ from your internal standards, BazaarVoice, data standards like GDSN, and so on and so forth.
Those requirements can constantly change. That's why you need the ability to update the information that goes into your item setup sheets quickly and at a large scale.
Manipulating and working with the data in Excel will only slow you down. Many traditional management systems have bulk edit features, but they don't always meet the need. In most PIMs, the bulk edit feature means you can replace one value with another static value, but with Salsify, you can also apply formulas to make dynamic edits and compute properties in bulk.
Our formula-based bulk edit feature enables you to transform data to a variety of needs quickly. The top three examples of using formula-based bulk edit include:
When a retailer imposes a tight deadlines. If a retailer imposes a strict deadline it's a much faster process to edit the properties in bulk.
If a retailer adds a number of required or additional fields. If a retailer decides that additional fields are necessary in order to be published to their website, quickly edit a large number of attributes in bulk.
When someone suggests a change in your internal naming convention. If you decide to switch from "grey" to "gray" or something similar, it is a quick fix directly in Salsify instead of having to export the data.
Here's how to use the bulk edit feature to quickly fix a recurring typo: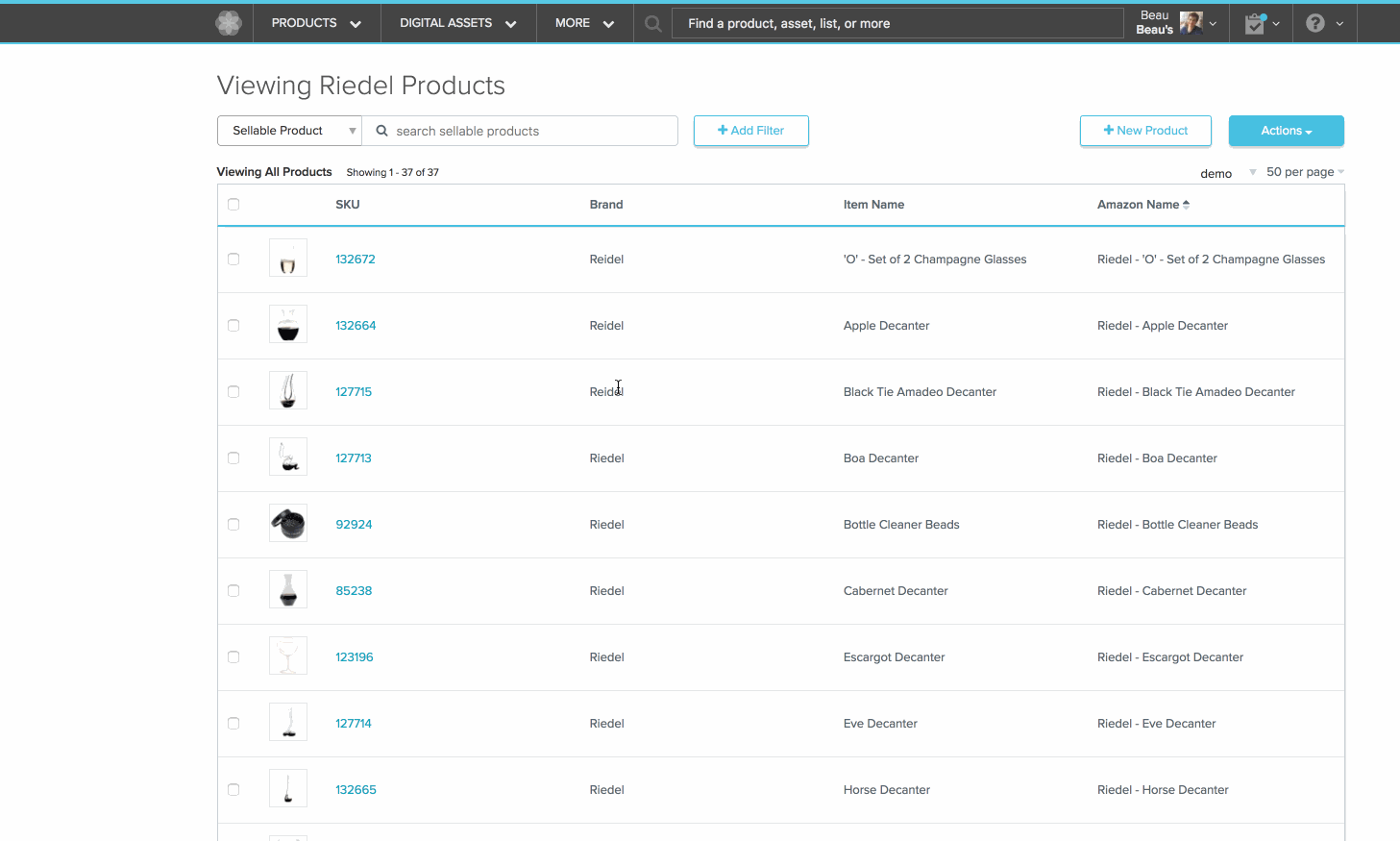 Data requirements are constantly changing. In order to scale and meet customer requirements quickly, your brand needs a way to transform their data with speed and ease. Any bulk edit capability in a PIM or MDM system can make changes to your data at scale. More importantly, you need a system that can make changes that reflect the intelligence of the data already in your system. That's where formula-based bulk edits come in. Users have the ability to combine multiple data elements to quickly make a change across your data sets.
Learn more about how technology can support your business in a world of constant change and digital transformation or sign up for a free trial of Salsify today.