Globe Electric Wins in Time-To-Market by Syndicating and Centralizing Product Content
Brendan DeVoue | October 4, 2017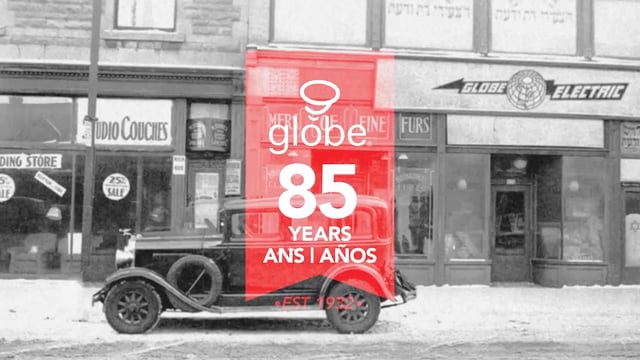 Director of Ecommerce Jeremy Weiss realized that Globe Electric's process for gathering product information was time-consuming, and trying to keep the information consistent from channel to channel was an even greater challenge. As a growing leader in the design and manufacturing of high quality products, Globe Electric needed a reliable source of quality product content to win at ecommerce.
Globe Electric chose Salsify in March 2016 to be the central point of truth to support their many product updates and launches. "Globe is committed to the creation of better or more effective products, processes, technologies and ideas that affect our markets and society" and are hoping to use Salsify to ensure that commitment.
We asked Jeremy five questions about Globe Electric's recent success and highlights, as well as his advice for other brands and retailers.
1. What were the challenges of getting good data into one centralized place?
Before working with Salsify our data, images, and videos were fragmented. It was difficult to know where all the most up to date product information for an individual product was located at any given time. We were forced to search through emails, files, and drop boxes just to figure out which product information was the most accurate and up to date. This process cost us a lot of time, and didn't leave us assured that the source of our content was accurate.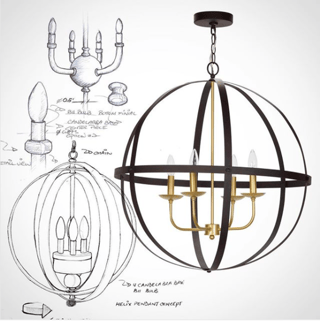 2. How did you overcome those challenges and improve the consumer shopping experience?
With Salsify, our product content now lives in one place and can be accessed by multiple users simultaneously. We are confident in where we can find it, how we can use it, and that it is the most up to date and accurate iteration of our content. When we push this information out to our different channels, we are assured that we are providing the detailed and accurate information that the end consumers need to feel confident in their purchase. Salsify has become our most robust source of data pertaining to all our products.
3. How did you improve your item set-up times?
Getting new items set up with our retail channels was a time sensitive and critical project. While our assortment was growing exponentially, we were committed to providing the most granular product specs and details in a clear, concise, and easy to consume format. With that, we needed a solution to reduce the time spent aggregating content and populating item setup sheets. Leveraging the mapping capabilities in Salsify, we can manipulate our data and images to comply with the unique requirements of each of our channels and auto populate the item setup sheets within minutes. It used to take us weeks to get new products listed, and now takes only a few minutes with Salsify.

4. What's your strategy to building a high performing digital shelf? We've invested heavily in our content, so the most important thing is that all our copywriting, data, and digital assets are being syndicated with consistency across all our channels. With syndication from Salsify, we've maintained that consistency, which is what we believe provides credibility for the Globe Electric brand, and confidence for the consumer who's shopping from store to store where Globe product is offered. We want to offer a great consumer experience when people shop from us, and accurate data, consistent information, and excellent content are the foundation for achieving that. It's resulted in a dramatic improvement in customer experience and online product reviews.

5. What ultimately drives the purchase decision for shoppers buying innovative products like yours? What's your advice for other brands selling online?
Pushing the boundaries on content to re-create the same in-store shopping experience is a key focus for Globe. In their local store, shoppers can open the box to touch the material, test the product, or measure a unique dimension, but online they're limited to the information we provide.
Often, the difference between a high conversion rate and a high bounce rate is the ability to clearly communicate the unique dimensions, specs, and product features consumers are looking for. Regardless of how amazing your product is, if your product page doesn't include those unique details, consumers can easily search for an alternative that does. With more and more vendors selling online every day, the online aisle is seemingly endless. The key to an amazing user experience, great reviews, low return rates, and sales growth is making sure your product page is accurate and includes what others don't.