How I did it: Escalade Sports won back time and gained transparency
Kate Roda | June 29, 2017
Digital Marketing Team Leader, Sarah Krampe, saw a gap in how Escalade Sports was distributing its product information to retail customers that ultimately slowed web, ecommerce and traditional sales channels. Escalade Sports is a manufacturer of sporting goods and recreational products. It markets its products under multiple consumer brands distributed through major sporting goods retailers, mass merchandisers, specialty dealers, and online retailers across the U.S. and internationally. Being a manufacturer of over 4,000 products, it was crucial that Sarah's team had optimal organization for all of their product information.
Escalade and Salsify have been working together since July 2015. Since then, 90-95% of Escalade Sports' product content has been brought into one location. Salsify has enabled them to create a much smoother process distributing and selling products across different retailers. According to Sarah, "Organization and communication in any company is a no-brainer, and that is what Salsify provides for our team."
We asked Sarah five questions about Escalade's recent success and highlights, as well as her advice for other brands and retailers.
1. Tell us about the role of product content at Escalade Sports.
We are in the business of products, and maintaining accurate product information is critical in effectively marketing our products. Prior to Salsify, we were seriously lacking in organization of that content. Our team faced inefficiencies and couldn't effectively distribute our product information to retail partners and into sales channels. Now, our entire team as up-to-date access to our product content wherever they are, and that's a very powerful tool.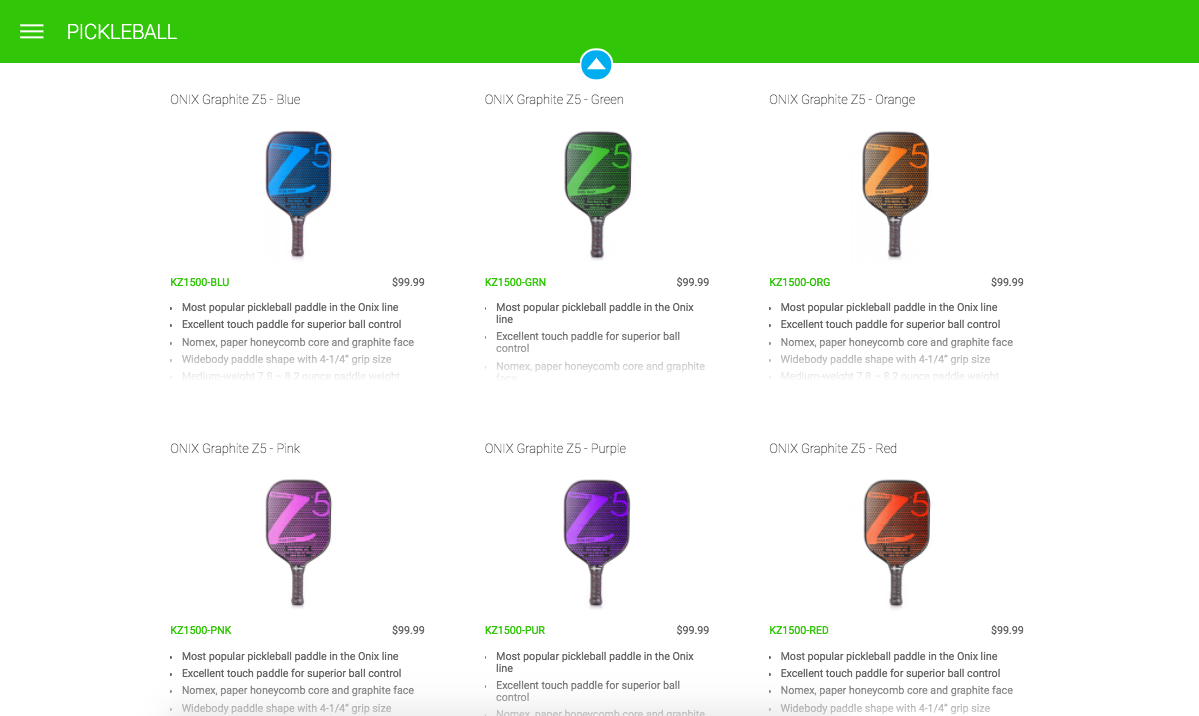 2. What did it take for you to make internal shift to a new product experience management system?
Although our previous system was fraught with issues, it's always difficult to get people to change. Making the change to a product experience management platform was a major cultural shift for our team. It took coordination across multiple teams including operations, engineering, IT, accounting, product development, sales, marketing, and creative services. This coordination was critical to our success and was a necessary step in creating processes for efficiency. Salsify has created total visibility across the organization, so every person is held accountable to their responsibilities in this process.
3. How do you measure success of this project?
There are several little wins. An invoicing process that used to take one hour now only take 5 minutes. That's one little win. And when you combine all those little wins together, it's a pretty big deal.
4. Are there other internal organization initiatives that you've tackled with Salsify?
Salsify has been a resource for many other projects across our organization such as acting as a product experience management system for our websites and ecommerce platform. It also brought new workflow facilitation abilities that improved efficiency and visibility. We use also use Salsify to support the item setup process on retailer sites. When you have a wealth of knowledge like Salsify, almost everyone in the organization can find a way to utilize it.
5. What's your advice for other brands?
Investing in good content and data is always worth your time, energy, and money, and maintaining that data in an organized, accessible fashion has to be a top priority. Otherwise, you run the risk of an investment in creating good product content going to waste.