How I Did It: Califia Farms grows ecommerce sales with better content on its DTC site
Salsify | August 1, 2018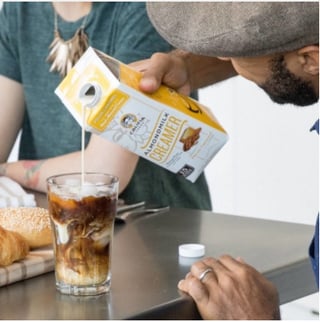 Califia Farms' Director of Ecommerce, Leonard Ortega, has spent the last six months working to refocus the company's web site to be both brand friendly and an effective traditional ecommerce perspective. "When I came aboard the site was more about providing branded content and not really driving purchases from the site," he explained. Leonard's now able to adjust the site's featured content to grow sales and capitalize on consumer interest for specific products using Salsify.
Product content is at the center of this transformation. Califia Farms needed a single source of truth for all of their product content in order to use it effectively on califiafarms.com, as well as with their field sales teams. Califia Farms has been working with Salsify since March 2016 and has regarded the software as "not just a great tool for our dot com business, but a great tool for the whole organization."
We asked Leonard five questions about Califia Farms' recent successes as well as his advice for other brands and retailers.
1. What's the strategy Califia takes when it comes to the digital consumer?
Grocery online retail is relatively new and we're still learning, but what we do tend to see is that when people are engaged with our product detail pages they are more likely to convert to purchasers. Our strategy is simply to have a "Consumer-Centric" approach in everything we do and provide a world class shopping experience for our digital consumer. When it comes to consumable products it's much more difficult to convert a consumer online. To gain the consumer's trust and assist in conversions we ensure our product pages have the most up-to-date detailed information and assets. We believe this is a key aspect that all grocery brands need to execute well on.
2. How has Califia been able to use this information to increase online sales?
We're consistently monitoring our site step funnel conversion rates for areas where we can improve. About four months ago, we noticed certain products had a high product detail view to order conversion rate. We decided to feature these products on our homepage as well as re-merchandise their respective category pages resulting in an average of 400% growth in units sold for these products. So, it was taking user behavior and anticipating that "hey, if we can get this more visible, then we would get more conversions."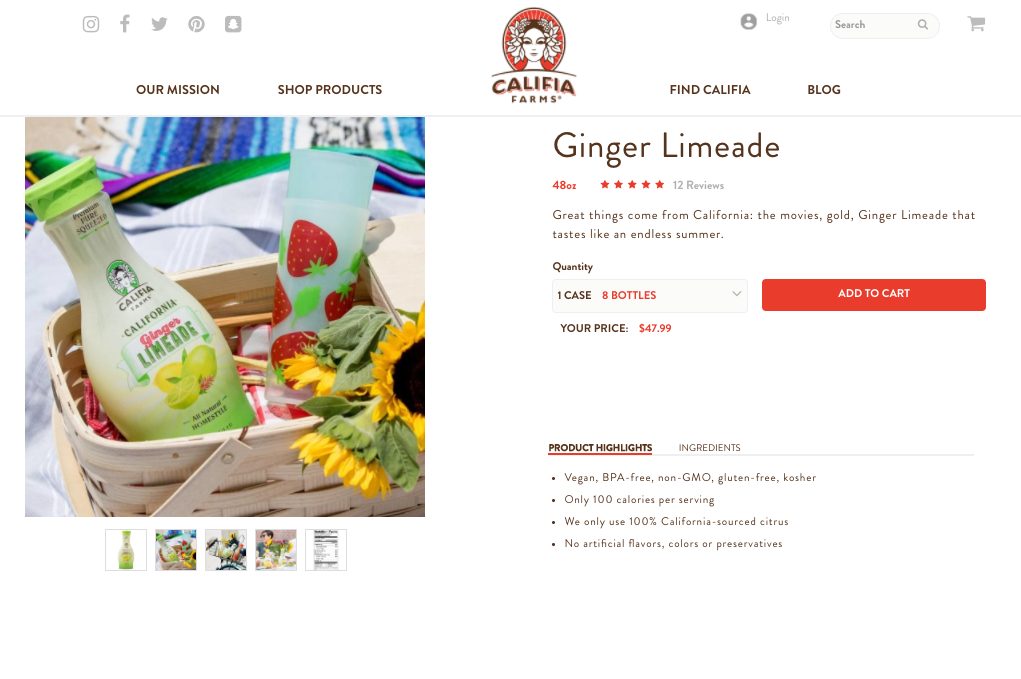 3. What impact does having a single source of truth for product content have for your organization?
Being a smaller organization that experienced rapid growth, we had content and asset information all over the place. People were grabbing information from multiple sources, and it wouldn't necessarily be the most up to date or correct information. This caused miscommunication errors and delays throughout the organization. Working with Salsify we now have a single source of truth for all our teams - a key for any organization. Regardless if you're on the field sales team or working with online retail marketplaces, the product information now being shared is accurate and is the same information. Salsify has also made the speed of information a lot faster and seamless.
4. What role does speed play in your go-to-market strategy?
It's all about speed, and Salsify has helped make getting information out there to the marketplace a lot quicker. With Salsify, our sales team can access the Salsify catalog anytime, anywhere and share that information seamlessly with customers and brokers. Each sales account rep can now grab the information and imagery needed, within Salsify, to make their presentation, whereas before they would have to search multiple folders, try to resize it or even contact someone on the marketing team to help resize an image and confirm if the information is correct.
I'd estimate we save a day of time that would have been spent in a back-and-forth emails. Salsify's been a great single source where we can manage the data we need. It's probably the first time I've ever worked with a tool that has a PIM and DAM, basically combined. I'm very impressed with the tool.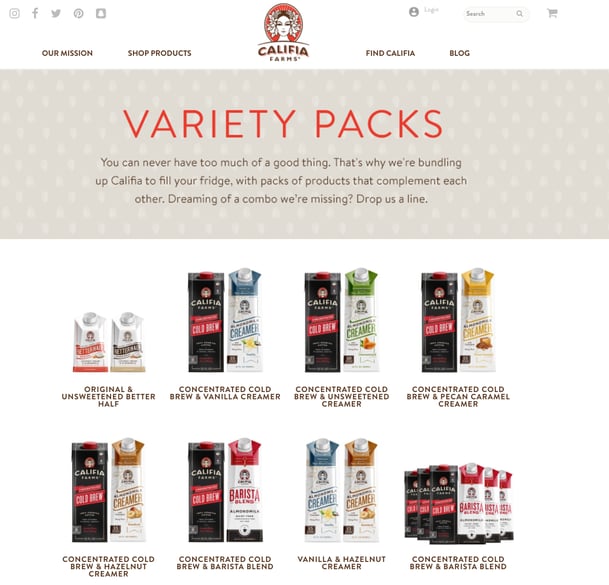 5. What is your advice for those newer to ecommerce looking to address the challenge of digital and grocery?
Ecommerce is a fast-paced ecosystem, so it's key to have the most current information and assets for your products in one place. As an organization, you need to keep up pace while mitigating risk and errors. Find and build strategic partnerships that align with your organization's growth strategy.
Technology and digital marketing tactics are constantly changing with the growth of digital savvy consumers. The next challenge for us is making sure that Califia Farms stays ahead of the curve. We are always committed on taking action as an organization to meet and exceed our consumer demands.